Staff Picks: 5 Favorite Songs Of The Week Vol. 6
Every week, a staff member of the EDM.com team collects a short list of their favorite tracks that they've been rinsing as of late. This week, our Staff Picks are curated by Cody Smith, and he found a number of great tracks released over the week of Thanksgiving. Vol. 5's picks include rising deep house duo Dusky, Orlando local Samisoni, and a gripping collab between Henry Fong and Tommy Trash. Here are Cody's 5 favorite tracks of the last week: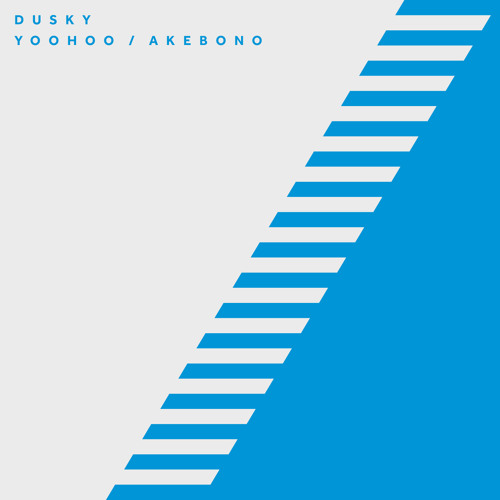 1. Dusky - "Yoohoo"
Previewed in multiple sets over the last month, "Yoohoo" finally released and showed that Dusky productions hold serious staying power. Accompanied by a trippy music video, "Yoohoo" throws everything back to the days of '90s raves. The track features a pounding bassline, catchy and punchy synths, and a slick vocal sample. Dusky's genius lies in their ability to update the hallmarks of classic house music, and this duo will surely lead the deep movement into 2015.
2. A$AP MOB - "Hella Hoe$" (Samisoni Bootleg)
Orlando native Big Makk continues to push boundaries and represent the sunshine state to a rapidly expanding audience. Under his alias Samisoni, he gives the dirty A$AP MOB track "Hella Hoe$" a devilish g-house spin. Samisoni isolates the minimal hip-hop synth, decks it with high-hats, and adds house effects to meld the track's gangsta' origins with the fresh g-house sound. Makk's Samisoni alias may very well blow up just as his main alias has done over the past year.
3. Tommy Trash & Henry Fong feat. Faith Evans - "Love Like This"
Electro house pioneer Tommy Trash and rising Orlando star Henry Fong come together for a track that makes a mission to subvert expectations. Released on Hardwell's Revealed imprint, "Love Like This" surprisingly features the nostalgic vocals of '90s hip-hop vocalist Faith Evans. The track builds up with an almost uplifting melody, one that rises to a pulsating peak before Trash and Fong unleash the creative drop. As opposed to simply adding a bigroom synth, the two manipulate the drop to create a dubby, electro combination that calls back to the heyday of electro.
4. Jumo - "Innate"
While French underground producer Jumo may not be a household name, his future bass stylings will certainly appeal to fans of Flume or Cashmere Cat. Prepping the release of his Hylé EP, "Innate" cleverly balances his influences with his own unique sound. Armed to the teeth with high-pitched vocal splices and reverberating bass, "Innate" excels most particularly with its massive synths.
5. Azealia Banks - "Chasing Time" (Pham Flip)