Staff Picks: 5 Favorite Songs of the Week Vol. 9
Every week, a staff member of the EDM.com team collects a short list of their favorite tracks that they've been rising as of late. This week, our Staff Picks are curated by Anita Obasi, and she found a number of selections highlighting the spectrum of subgenres within the EDM umbrella, including tunes from Eliminate, Don Diablo, and Alpharock.
Here are Anita's 5 favorite tracks of the last week: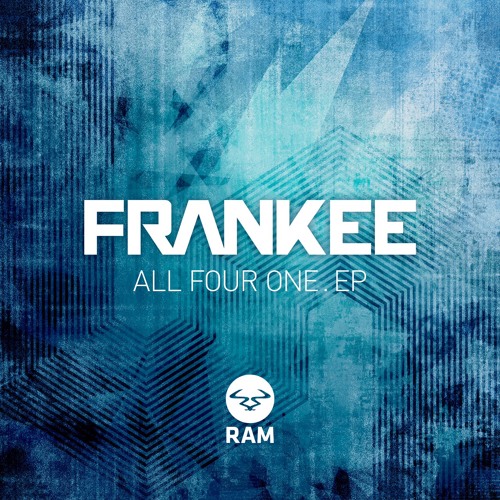 Frankee – Deep Down Feat. Caan
The world's leading Drum & Bass label, RAM Records, released one of the most addicting songs of this week, hailing from Frankee and his All Four One EP. "Deep Down" features Caan and debuted on Annie Mac's Exclusive First Play. A traditional drum & bass riff is coupled with male vocals and lyrics that breathe emotion into the entire track. This will likely be on repeat for all the drum and bass fans out there, as RAM Records only pushes the cream of the crop within this subgenre.
Marlon Roudette – WTBDO (Don Diablo Remix)
Amsterdam's Don Diablo dropped a feel good remix of Marlon Roudette's "WTBDO," this week, and it is hella catchy. Staying true to the hisupbeat house beats, Don Diablo's remix is a fantastic addition to any day-party playlist.
Alpharock – Pump This Party
Spinnin' Records just dropped Alpharock's "Pump This Party," a track that will undoubtedly appease any Big Room aficionado out there. Although the build is longer than what I believe is necessary, the chorus is energetic and heavily coated in a commanding brass riff. This track will do well as part of any late night celebratory soundtrack this weekend.
Beyonce – 7/11 (Jack Ü Remix)
Despite not being "officially" released, Jack Ü's remix of Beyoncé's latest single "7/11" was dropped during the livestream of OWSLA's Holiday Party this week. Diplo teased the track on his Instagram prior to the actual event; however, its debut surprised us just the same. The remix is a two-minute invitation to twerk city, starting with Bey singing "clap like you don't care," and following with a raucous dancefloor rhythm that is topped with a relentless snare riff. If the audio from this rip is any indication, Jack Ü is going to have a big year in 2015.
Eliminate – Push It
My staff picks would not be complete without some sort of trap thrown in. Eliminate is a producer known for his fusion of unforgiving trap and catchy melodies, with a solid foundation of hip hop. His recent single "Push It" continues to prove his dexterity in blending these elements, as the entire song is flooded with a multitude of textures. His unique take on trap always keeps his listeners engaged, and this single is no different.