Deadmau5 Featured In 'Diablo III: Reaper Of Souls' Expansion
A few days ago, deadmau5 expressed his excitement to play the new Reaper of Souls expansion pack for Diablo III. At the time, it seemed like deadmau5 was simply tweeting due to his passion for Diablo, but we've just found out there's another reason for him to be excited.
Thanks to Kotaku, we've found out that deadmau5 actually appears in the game. Well, at least his mouse head does. His popular mouse head is usable as a legendary amulet and named "Halcyon's Ascent." deadmau5 has gone by the name "Halcyon441" in the past. Additionally, the description of the item references "Raise Your Weapon."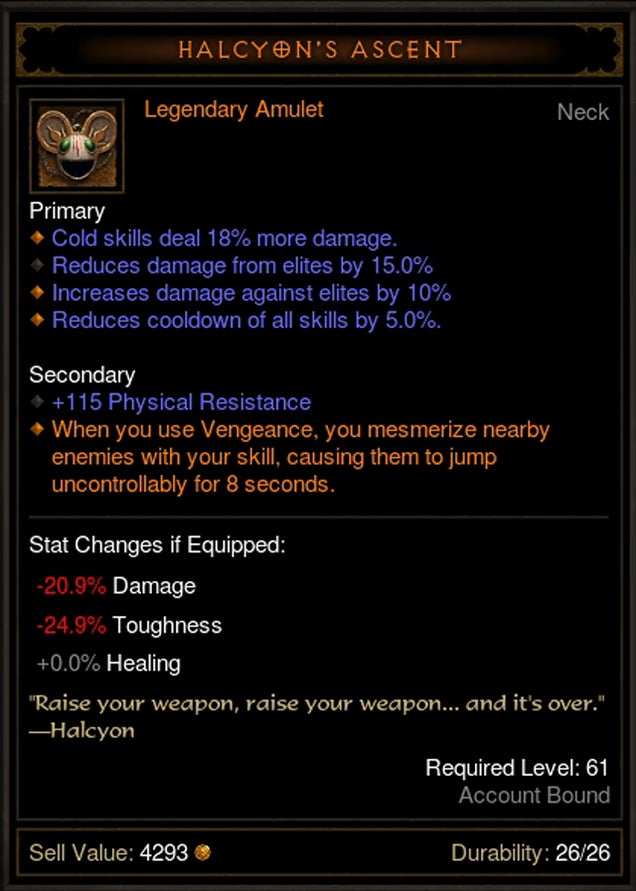 As you can see above, the amulet can mesmerize enemies and make them jump uncontrollably for eight seconds. The developers over at Blizzard made sure to make this amulet as relatable to deadmau5 as possible. Check out enemies dancing while under the amulet's power below.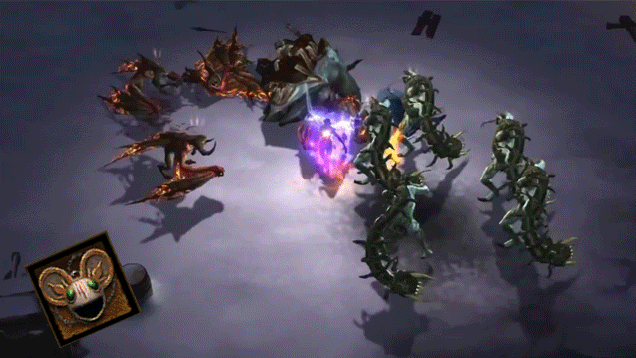 This is an awesome Easter egg in Diablo III. It's pretty cool to see deadmau5 and Blizzard come together and make this happen.
[H/T: Kotaku]
Follow deadmau5:
http://www.deadmau5.com/
https://www.facebook.com/deadmau5
https://www.twitter.com/deadmau5
_______________________________________________________________________________________________