New Study Shows Why Concert-Goers Are The Most Valuable Fans
Eventbrite released a new study called Mapping The Value Of Music Discovery, a report that examines the ways listeners consume music. The study focuses on what factors are drawing consumers in, looking at how fans discover music and comparing spending on CD's and downloads versus spending on live events. The study's findings indicate that live concerts are where musicians are finding the most financial support from fans.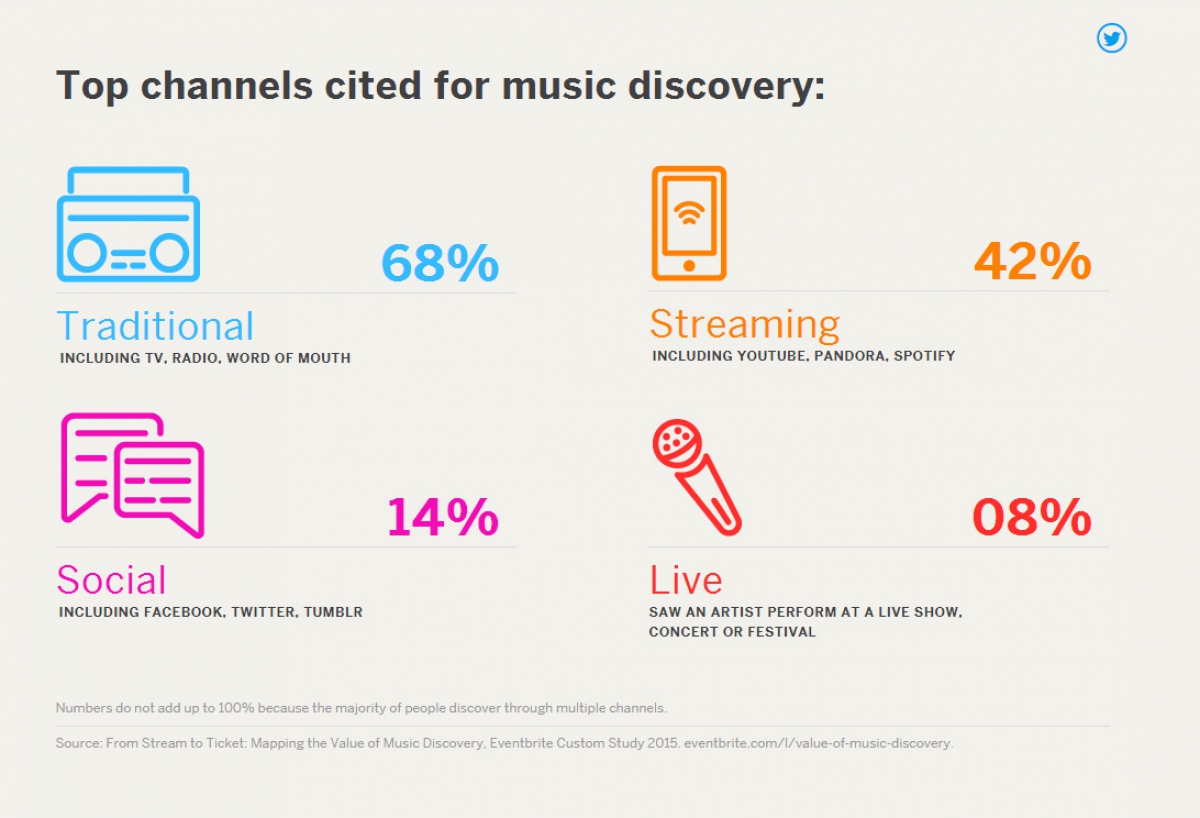 While album sales fell from $35 in 2008 to less than $20 in 2014, that same period of time saw ticket sales experience a boost from $29 in 2008 to $48 in 2014. The data was derived from 1,000 music fans aged 18-49, who were then split into groups based on how they discover music. The research found that half of the fans who discover music through streaming services such as Spotify will then purchase concert tickets to see those artists.

Social Media is also playing a driving role in ticket sales, with 14% of fans stating they discover entirely new artists to follow through social media. Listeners aren't just streaming artists they discover on social media however, they're going out and buying tickets. The study indicated that a single Facebook post about a live event increases the events ticket sales by $4.48 (promoters, your efforts are not in vain).
Live streaming of major festivals is also driving fans to purchases tickets for "fear of missing out." Of the fans who live streamed events, 70% said they are more likely to attend the event in the future.