Point Blank Presents: Breaking Into EDM [Ep. 006 - Spag Heddy]
EDM.com has once again teamed up with the award-winning Point Blank Music School to present Breaking Into EDM: where your favorite artists and industry-insiders share words of wisdom, tips of the trade, and personal stories of making it and breaking it.
Today, we hear from rising bass music producer Spag Heddy. With releases on Firepower, Never Say Die Black Label, Rottun and more, the Dutch powerhouse has taken the scene by storm. His fresh take on dubstep has had heads turning and people talking; even catching the attention of bass legends such as Skrillex himself. Taking a break from his jam-packed schedule, Spag Heddy sat down with us to talk inspiration, bad advice and what it actually means to make it.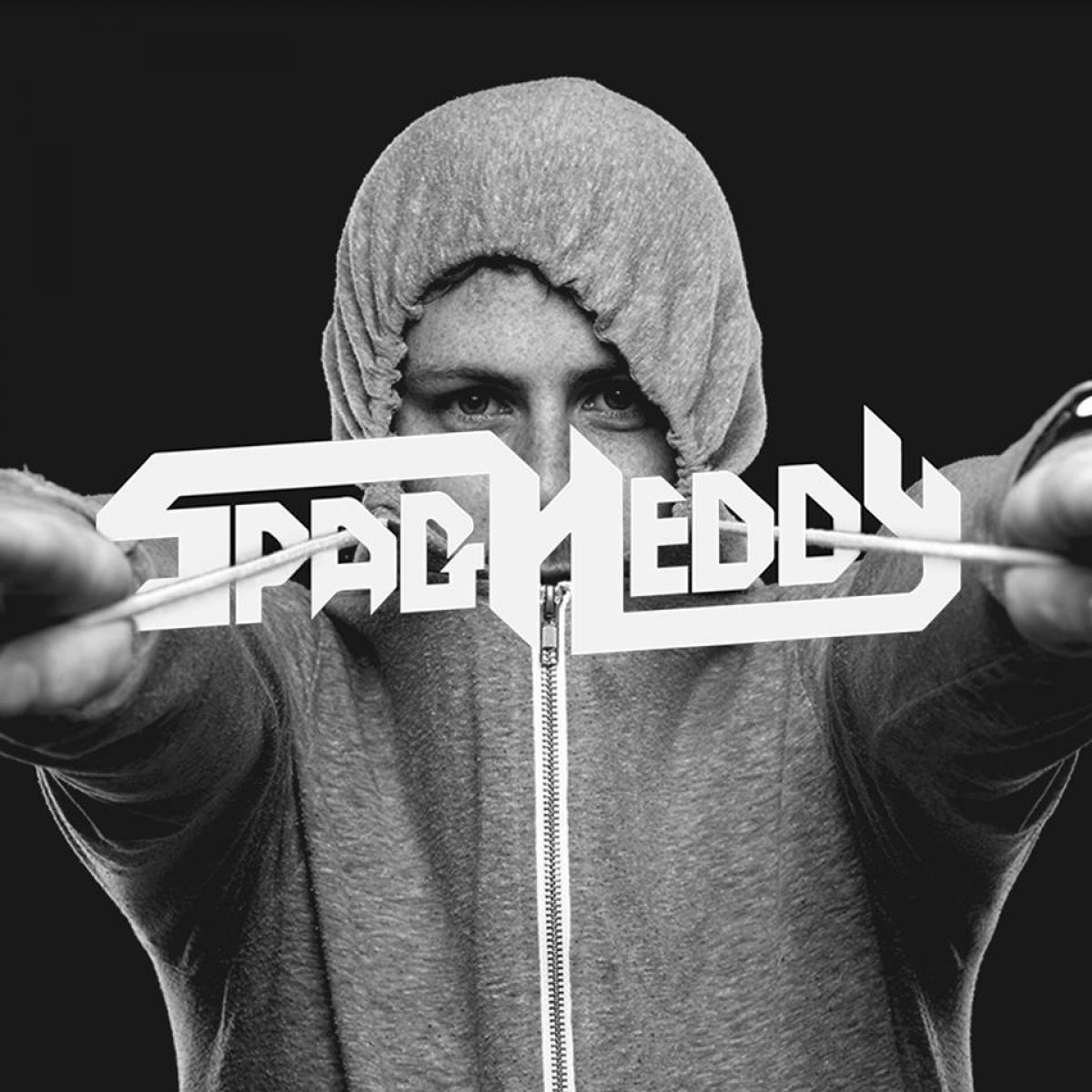 EDM.com & Point Blank - So what's your musical background? How did you get involved in electronic music?
"I come from a musical family of guitarists, pianists, singers, violinists, etcetera. Myself, I played drums since I was able to hold the sticks. In my teenage years I taught myself to play the piano and guitar, and made hip-hoppy songs on my dad's keyboard. Eventually, I started making beats in FL Studio; I was making tracks in one-go because I couldn't save the projects in demo mode. I made tracks with local rappers and friends, then sold a few beats online. When I moved to Utrecht for an internship I was introduced to D&B, psytrance and dubstep (Caspa & Rusko at Fabriclive!) and with dubstep things just felt right!"
EDM & PB - What tips would you give an aspiring producer on breaking into the scene?
"Make the stuff that you wanna make. Whatever those particular sounds and rhythms are, that's what makes you unique, and what will separate you from others in the big world. Starting up is an especially slow and bumpy ride, but with a good amount of time and effort you'll get there. If you're stuck in production, make (bootleg) remixes, limiting yourself with a setup theme can do miracles for your productions. Also, keep the self-promoting on a decent level. To see a name literally everywhere does not always have a positive effect."

EDM & PB - Do you consider yourself as having 'made it' as an artist?
"For me, the fact that I can live off of my own music is already a big dream come true. Around a year ago when Excision started playing out my tunes, that's when I felt the bigger dreams were getting really close. After that I've released EPs on both Rottun and Firepower, have played on almost every continent, and really, it still feels like warming up. I'm by far not there yet. Chasing dreams never ends."
EDM & PB - So at what point will you say that you've made it?
"I think in the dubstep scene you don't have to headline festivals to have 'made it'. Getting everyone to know your name, your sound, getting the recognition you deserve by the scene, that's making it. There are so many 'small' guys that have the most insane unique sounds and are total superstars on stage that make any crowd go wild. For me, I'll have made it in the scene when I've found my place with my own sound and image, between the dubstep bosses. And a collab with Skrillex."
EDM & PB - Who has been the most influential person on your music career?
"Music-wise, and actually social-wise too, Skrillex. Yes, I mean Sonny, haha. His sound design throughout the years has been, and still is, an inspiration to all of us, whether you like him or not. Plus, he is just an amazing person. Technically, his tips on layering, equalizing, using compressors and resampling are just mind-blowing. The fact that he's taught himself so many tricks just by experimenting on his laptop and headphones wherever he was, that still inspires me. And that's also because I currently have nothing more than that setup."
EDM & PB - Speaking of Skrillex, he recently included your tune 'Like WTF' in his 'Skrillex Selects' playlist, how did that feel?
"Unreal, like, WTF. I was just checking my tweets when someone mentioned it and I thought it was (again) the imagination of some fan. But minutes later it turned out to be real and I jumped through the whole house. It's such huge motivation to see that a guy of his level still checks out and promotes the little ones. To be honest, this track was probably one of the last that I would expect for Skrillex Selects, but I think it's the concept that stood out for him. There are so many golden concepts around that deserve recognition, no matter who made it, what the genre is, or in how much time it was done."
EDM & PB - What is the best piece of advice you've ever received?
"Easy, I tell this to myself often and to others, 'make what you wanna make'. That sounds hella corny, but it's just so damn true. People can, and will, always tell you to go in this direction, or more that sound, or do this new upcoming genre. But if the fun is not there, nothing is going to work."
EDM & PB - And the worst piece of advice?
"'Yo, try out this vodka mix'"

---
For more inside tips and expert advice on everything music industry, check out Point Blank Music School, with courses in London, Los Angeles and online. The award-winning electronic music school boasts former students including Claude VonStroke, Nicole Moudaber, AlunaGeorge, Plastician, and many more. Catch this week's production 'Quick Tip' below and head to their site to sample a course for free.