Skrillex, Kendrick Lamar & More Top Lineup For New US Fest
Okeechobee Music And Arts Festival has announced the first wave of the lineup for their upcoming inaugural event, revealing a roster filled to the brim with outstanding talent. With massive headliners including EDM superstar Skrillex, folk revival band Mumford & Sons and rapper Kendrick Lamar, the debut event for Okeechobee is bound to be an explosive start for the startup operation.
Offering up an eclectic mix of performers from a variety of genres, Okeechobee Fest has secured some of the most highly regarded performing musicians working today. In addition to the major headliners, the festival will feature performances from Fetty Wap, Big Grams, Four Tet, RL Grime, Big Gigantic, Bonobo, Grammatik and legendary psy-trance group Shpongle.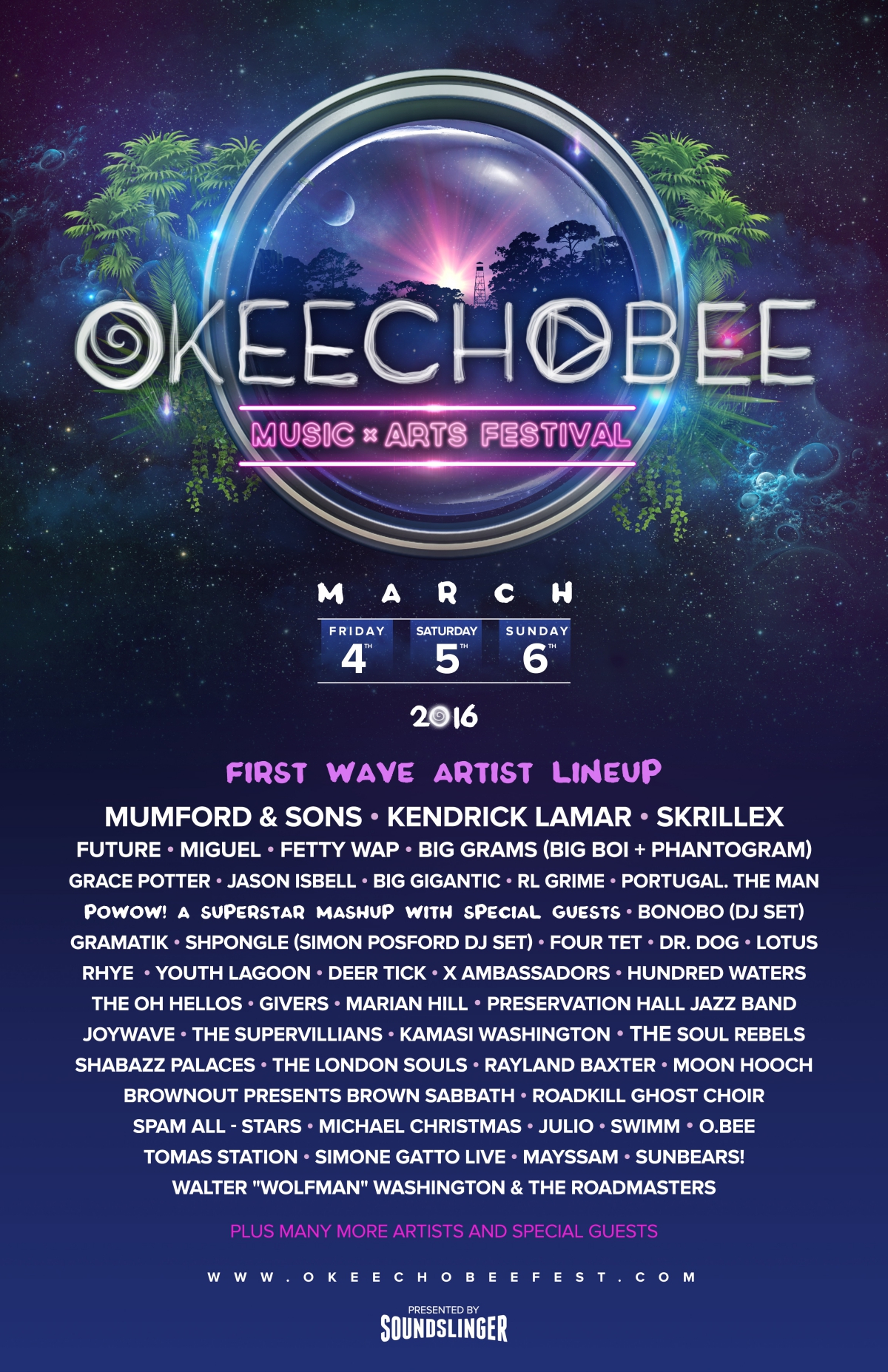 According to an official press release, the fest looks to cement itself as a culturally progressive event in Central Florida by providing "a wide array of locally sourced treats from some of Florida's most popular food trucks, craft beer makers, and artisanal purveyors." Its amenities will be complimented by "environmental and other socially conscious campaigns."
With such a massive lineup already, we're definitely interested will make the cut for the next wave.
Watch the trailer below: