Watch John Legend Perform 'Sexual Healing' With Kygo [VIDEO]
Earlier this week, Norwegian tropical producer Kygo announced that he and R&B singer-songwriter John Legend had been hitting the studios on a forthcoming collaboration, posting a photo of the two seated in front of a mixing console together. Last night, during Kygo's show at the Greek Theatre in Los Angeles, John Legend took to the stage to join him in a cover of Marvin Gaye's "Sexual Healing."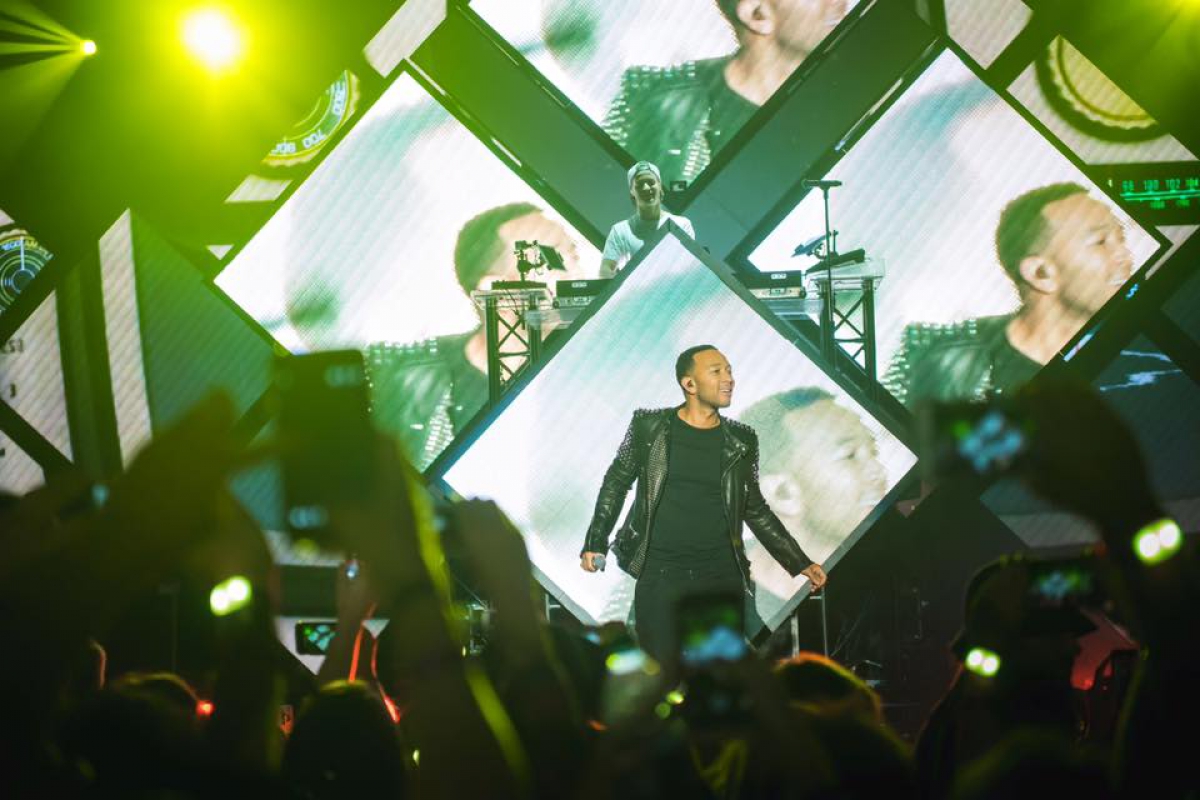 Legend took the stage in a studded leather jacket, exclaiming "Make some noise Los Angeles!" as the crowd went wild before diving into the song's catchy refrain.
Kygo's 2013 remix of "Sexual Healing" is one that helped make him a household name, and John Legend's smooth voice fits the tropical rendition of the classic song nicely. Footage captured of the performance is enough to build excitement for the upcoming collaboration, proving just how well both artists' styles mesh.

Watch the videos of the performance below...