Point Blank Presents: Breaking Into EDM [Ep. 007 - LUMBERJVCK]
EDM.com has once again teamed up with the award-winning Point Blank Music School to present Breaking Into EDM: where your favorite artists and industry-insiders share words of wisdom, tips of the trade, and personal stories of making it and breaking it.
In today's installment, we hear from Pantheon Collective member and EDM.com favorite: LUMBERJVCK. Fresh off the release of his most recent track "GVZA", the California-based producer talks influences, inspiration and what it means to make it big.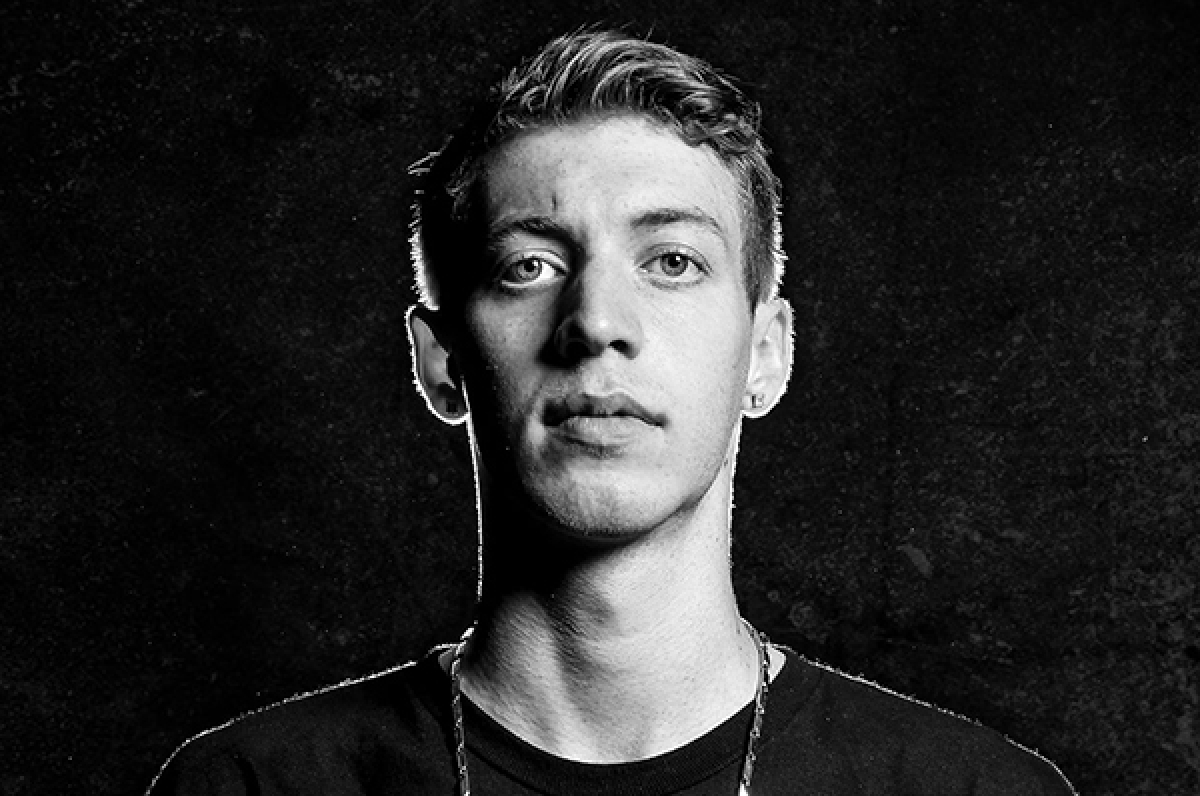 EDM.com & Point Blank - You come from a more traditional musical background, with experience playing the piano, guitar and drums, do you think this gives you an advantage over producers without similar traditional skills?
"Yes, my experience has helped me write songs much faster and has also prepared me to become a one man band. I think other producers without these skills can achieve the same amount of success, it will just take longer."
EDM & PB - What influenced your decision to get involved with electronic music?
"In 2009 I saw Kill The Noise at this event called Spin The Bottle at The Roxy in Hollywood. I had never heard anything like EDM before and I've been inspired to become a DJ/producer ever since."
EDM & PB - Earlier this summer you released a collab EP with Le Castle Vania 'You Know My Name', how did that project come about?
"My manager was working with Le Castle Vania and he introduced me to him. I showed him a few songs I was working on and he was interested in making them come to life as a collaboration. Later that week we began the project."
EDM & PB - What was that collaborative process like (bouncing files back and forth, physically in the studio together, etc.)?
"A huge amount of the time spent on the "You Know My Name" EP was at Le Castle Vania's studio. We both had ideas started and we finished them together. It was a massive learning experience for both of us and I really enjoyed it. Le Castle Vania was one of the first artists I started listening to when I got into EDM so you can imagine how awesome it was for me to work with him."
EDM & PB - As many producers can attest to, it's not uncommon to find yourself stuck in a creative rut. Where do you usually find inspiration? Any particular inspiration for 'GVZA'?
"There are a few things I do when I'm in a creative rut. I like to play video games or watch a movie, that always helps me get ideas. 'GVZA' was inspired by Skrillex and Diplo. I wanted to create a hybrid house track and combine multiple genres into one."
EDM & PB - What tips would you give a producer who is suffering from writer's block?
"Hang in there! It will be over eventually. I've experienced a few weeks of writer's block myself and it is never fun but you always break out of it. Just find something that will inspire you, whether it be a video game, movie, song, etc.."
EDM & PB - At what point will you consider that you've officially 'made it' as an artist?
"I think you can say that you've made it as an artist when you are making enough money from your craft to live comfortably on your own."
EDM & PB - Who have been the most influential people in your musical career thus far?
"Skrillex, 12th Planet, Excision, Datsik, Kill The Noise, Le Castle Vania, MoodyGood, Noisia, Kai Wachi, RYKR, and KhemehK."
EDM & PB - What tips would you give an aspiring producer/DJ on breaking into the scene?
"Youtube is awesome for free online tutorials about DJing and producing. I learned at least half of what I know from the internet. The rest I learned at Icon Collective Production School. Don't be afraid of making something 'bad.' Most of your art in the beginning will be like that. Just keep on creating and know that one day your music will become amazing if you keep working."
EDM & PB - What's the best piece of career advice you've ever received?
"The best piece of career advice I've ever received is that you should never be afraid of being yourself. Create an original sound unique to you. This is the key to success in the music industry."
LUMBERJVCK's latest track "GVZA" is available now for free download! Stream above and snag your free copy here!
For more inside tips and expert advice on everything music industry, check out Point Blank Music School, with courses in London, Los Angeles and online. The award-winning electronic music school boasts former students including Claude VonStroke, Nicole Moudaber, AlunaGeorge, Plastician, and many more. Catch this week's production 'Quick Tip' below and head to their site to sample a course for free.