Skrillex Celebrates 5-Year Anniversary Of Scary Monsters & Nice Sprites
It's the 5th anniversary of one of the biggest dance music releases in history, Skrillex's second EP; Scary Monsters and Nice Sprites. This album is not only credited for significantly impacting dance music at large but also for launching Skrillex into international success.
Though his five-track debut EP called My Name is Skrillex was well received, it was free and self released by Skrillex on his MySpace page on June 07, 2010. It had a limited reach, but even so, the internet was abuzz for this fresh force called Skrillex, known as the departed singer from the punk rock band From First to Last. The EP lead to Skrillex being enlisted for some high-profile remixes for Lady Gaga, Black Eyed Peas and La Roux, which of course didn't hurt his popularity at the time.
The very same year on October 22, 2010 Skrillex released Scary Monsters and Nice Sprites exclusively through Beatport and with support from mau5trap and Big Beat Records. Now, we have to remember 2010 was a much different time, and EDM had yet to hit mainstream audiences. Dubstep had a different sound; it was new and it was "underground."
When the EP was released dubstep fans either rejoiced or hated the new wave that Skrillex was forging. When asked about his inspirations for his distinct sound, he noted he tried to replicate Noisia but created his own unique style in the process. Noisia is actually featured on the EP for the remix of the track "Scary Monsters and Nice Sprites". There was also a track remixed by Zedd, as Skrillex was one of his earliest supporters.
Skrillex went from self-releasing an EP to gaining support from deadmau5 and working with one of his biggest inspirations (Noisia). It was a dream come true for any aspiring producer.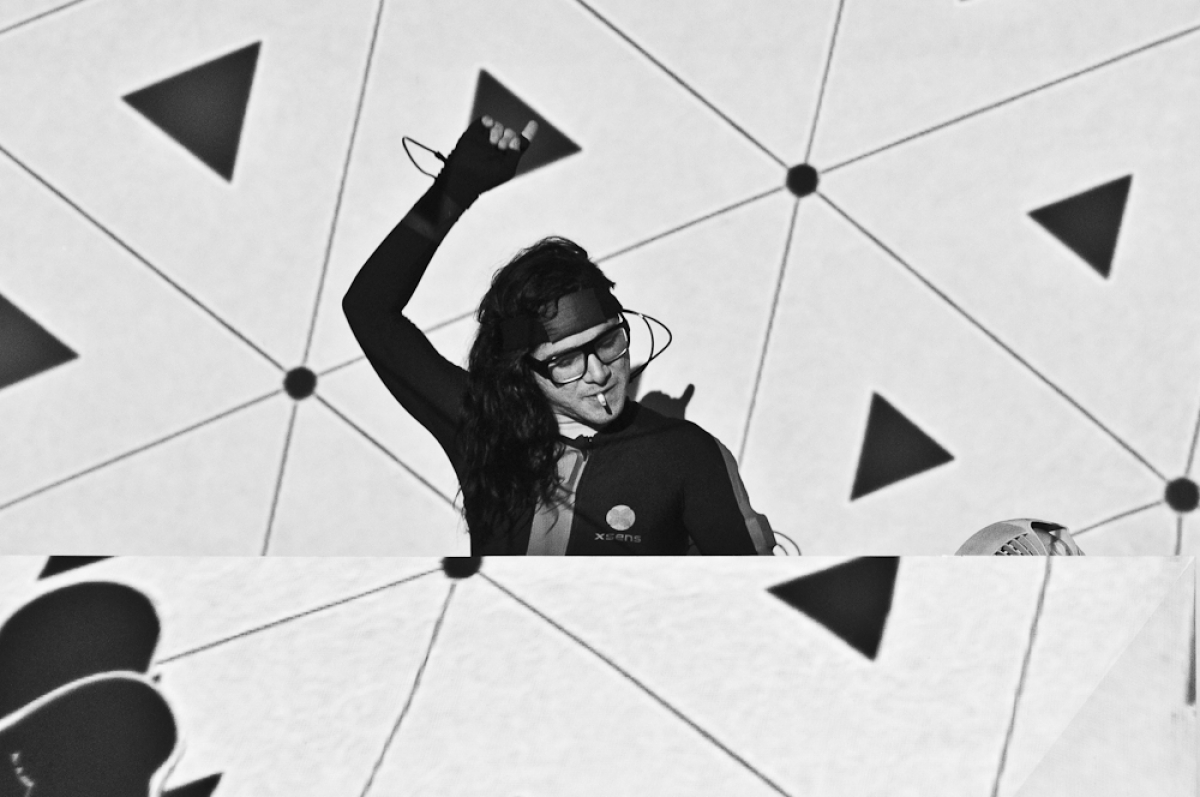 The Scary Monsters EP is unique in so many ways. Not only did Skrillex become the first dubstep artist EVER to top the Beatport Top 10 (which is rare even today), but a miraculous 8/9 tracks off the record landed in the Beatport Top 10; only six of the tracks are original, the other three are remixes. Other tracks from the EP claimed the #1 position on several of the site's charts, electro, dubstep etc. The EP took home two Grammys at the 54th Annual Grammy Awards ("Best Dance Recording"and for "Best Dance/Electronica Album") and has since gone double platinum selling over 2,000,000 copies as of 2013.
Skrillex is an artist who truly started on the internet, during a time when dance music was just beginning to really pick up momentum. The EP pushed boundaries of sound design and was a unique release that captivated the attention of an entire generation, a younger generation who gets there information from the internet and friends. Skrillex to this day has never paid for marketing. All of his initial support came from word of mouth and the web.
Since the groundbreaking EP, Skrillex has produced countless hits, high-profile collaborations and formed side projects, but dance music will never forget Scary Monsters And Nice Sprites. It influenced an entire generation of dance music fans and artists. Stream the full Scary Monsters And Nice Sprites below as you're reminded of how far Skrillex, dubstep and dance music has come.
Tracklisting:
1. "Rock n' Roll (Will Take You to the Mountain)" Skrillex 4:44
2. "Scary Monsters and Nice Sprites" Skrillex 4:03
3. "Kill EVERYBODY" Skrillex 4:58
4. "All I Ask of You" (feat. Penny) Skrillex 5:40
5. "Scatta" (feat. Foreign Beggars and Bare Noize) Skrillex, Bare Noize Foreign Beggars 3:55
6. "With You, Friends (Long Drive)" Skrillex 6:29
7. "Scary Monsters and Nice Sprites" (Noisia Remix) Skrillex, Noisia (add.) 3:24
8. "Scary Monsters and Nice Sprites" (Zedd Remix) Skrillex, Zedd 5:59

9. "Kill EVERYBODY" (Bare Noize Remix)