EDM Beats Out Pokemon As DJ Becomes Top Google Search
Ghastly has officially proven that both the English language and Pokemon cower in the wake of his name, as he overtakes them both in rank superiority on Google's search order. That the producer has managed to outrank the popular trading card series as well as the dictionary definition usage of the word "ghastly" is a true testament to his achievements as a cultural force to be reckoned with.
Check out the screen cap below...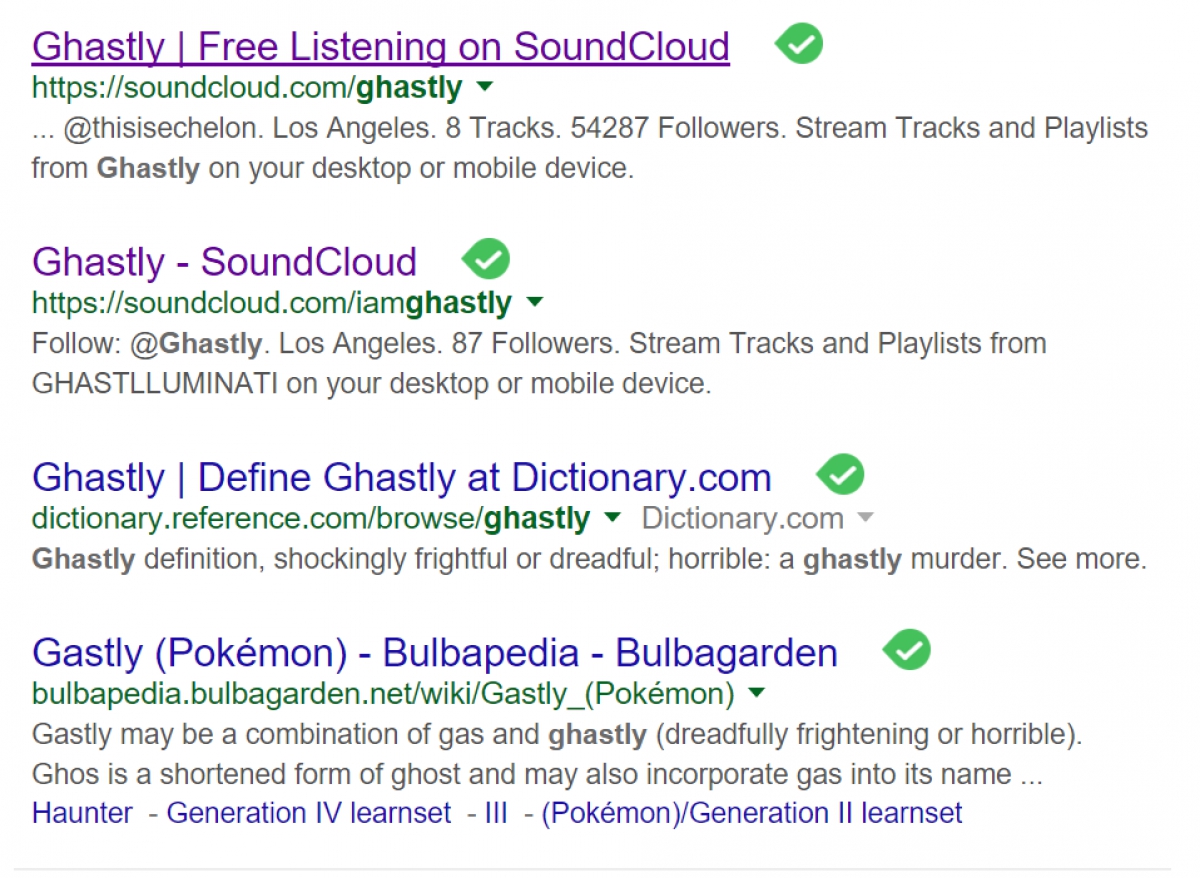 Sharing your name with both a Pokemon character and the English word itself, which Dictionary.com defines as "shockingly frightful or dreadful; horrible" is no small task, and it would be understandable for a musician to show up further down the ranking on a routine Google search. It takes serious dedication to building your brand to land an accomplishment like that, and Ghastly deserves major respect for it.

Ghastly himself took to Facebook to post about the achievement. You can read his post below...