Point Blank Presents: Breaking Into EDM [Ep. 008 - Dabow]
EDM.com has once again teamed up with the award-winning Point Blank Music School to present Breaking Into EDM: where your favorite artists and industry-insiders share words of wisdom, tips of the trade, and personal stories of making it and breaking it.
This week, we hear from rising bass act Dabow. Fresh off the release of his brand new Louder EP on Buygore Records, the Argentinian producer talks inspiration, influences, and the best advice he's ever received.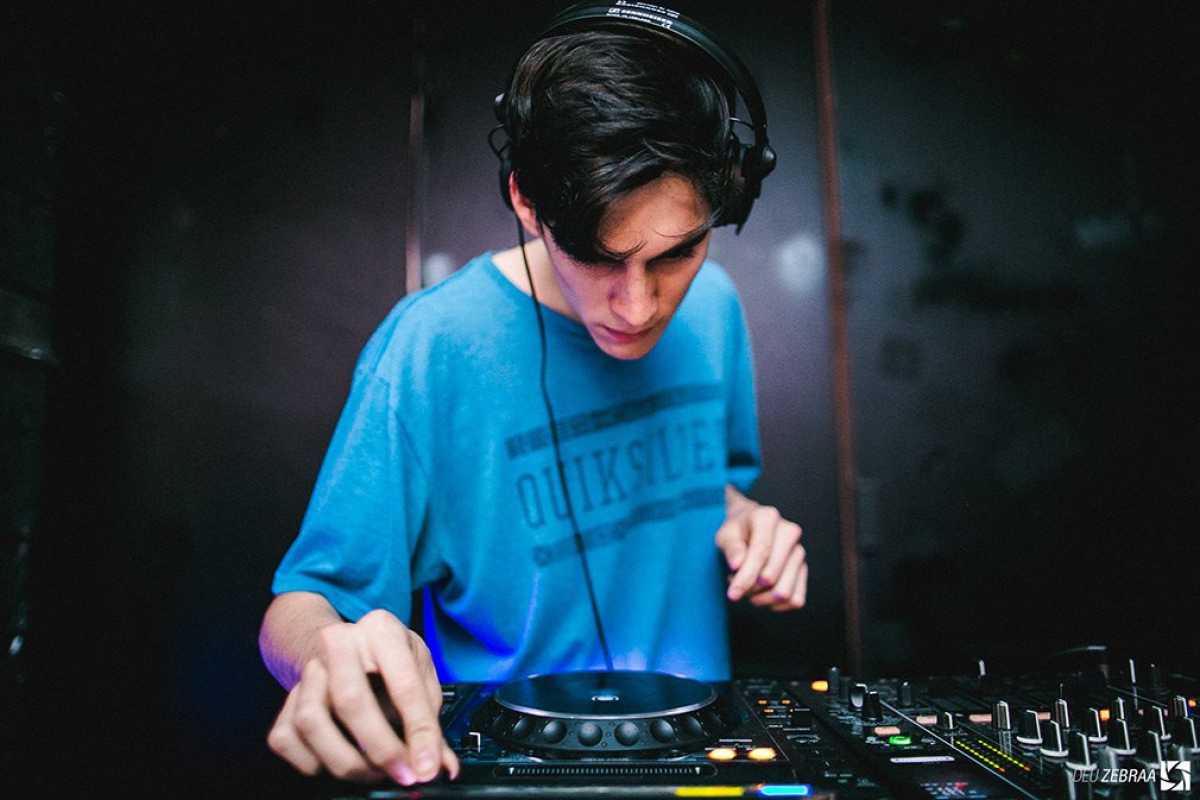 EDM.com & Point Blank: With releases on Diplo's Mad Decent and Borgore's Buygore imprint, you've obviously grabbed the attention of some really big names, how does it feel to know that these huge artists are listening to, and appreciating, your work?
"It feels incredible, you know. When I started producing dubstep as my Wobad alias a long long time ago, I was listening to Borgore and watching his 'Nympho' video (when he was starting Buygore) and there wasn't any place in my mind where I could have the chance to release with him. So this moment is incredible and I want to enjoy it as much as I can. And releasing with Mad Decent was another incredible moment. I'm so grateful for everything right now!"
EDM & PB: So at what point will you consider that you've 'made it' as an artist?
"I think that the 'I made it' concept is general. I mean, when the 'I made it' as an artist comes, I want it to be together with the 'I made it' as a person. I have no idea when it will come, but I'm working for it."
EDM & PB: What's your musical background? How did you get involved in electronic music?
"My musical background covers everything from rock to jazz, with classical music influences too. Everything came from my dad's taste. I started producing when my dad showed me FL Studio 5, which he used with his band to make the drum patterns for records."
EDM & PB: So your father has played a huge role so far, has anyone else influenced your musical career?
"My dad, Luis Alberto Spinetta, and Mr. Carmack are the ones that pushed me to be what I am now as Dabow really."
EDM & PB: As many producers can attest to, it's not uncommon to find yourself stuck in a creative rut. Where do you usually find inspiration?
"I find my inspiration from some great artists. When it comes to pushing your stuff to the top, I think about artists like Alexander Lewis and Explore. When it comes to diverse, top notch stuff, I think about Mr. Carmack and Troyboi. And when I want to hear to a prodigy and open my mind I choose Sam Gellaitry. When I want to be surprised by quality/heavy stuff I think about Quix, Herzeloyde, Montell2099, hoverboots, Ruxell, Louis Futon, Swindail, Whereisalex and Ramzoid to name a few. And when I want to hear an incredible voice, I choose the incredible Anuka for it."
EDM & PB: What tips would you give a producer who's suffering from writer's block?
"On the creative side, just let it flow and don't close your ears to only one genre. On the technical side, always put each instrument on a different channel. And I would highly recommend using sidechain technique to clean the stuff!"

EDM & PB: What tips would you give an aspiring producer/DJ on breaking into the scene?
"Do whatever you feel, and always try to improve your sound. Do what nobody's done yet, take risks, and make your shit original. Mix genres! Do your own genre like the biggest artists do! But never forget to be yourself."
EDM & PB: What is the best piece of career advice that you've ever received?
"From my mom, to never think that I create the music, that I'm just a channel through which music flows."
EDM & PB: And the worst piece of advice?
"You can do better, bruh."
Dabow's brand new EP Louder is available now! Stream above and snag your copy here!
For more inside tips and expert advice on everything music industry, check out Point Blank Music School, with courses in London, Los Angeles and online. The award-winning electronic music school boasts former students including Claude VonStroke, Nicole Moudaber, AlunaGeorge, Plastician, and many more. Catch this week's production 'Quick Tip' below and head to their site to sample a course for free.