Jack U & Justin Bieber's 'Where Are U Now' Hits A Second Major Milestone
Skrillex and Diplo's smash hit collab with Justin Bieber as Jack Ü, "Where Are Ü Now," continues to kick ass and take names, as Diplo took to twitter this week to announce that the single has been officially certified double platinum, meaning the track has sold 2,000,000 or more copies.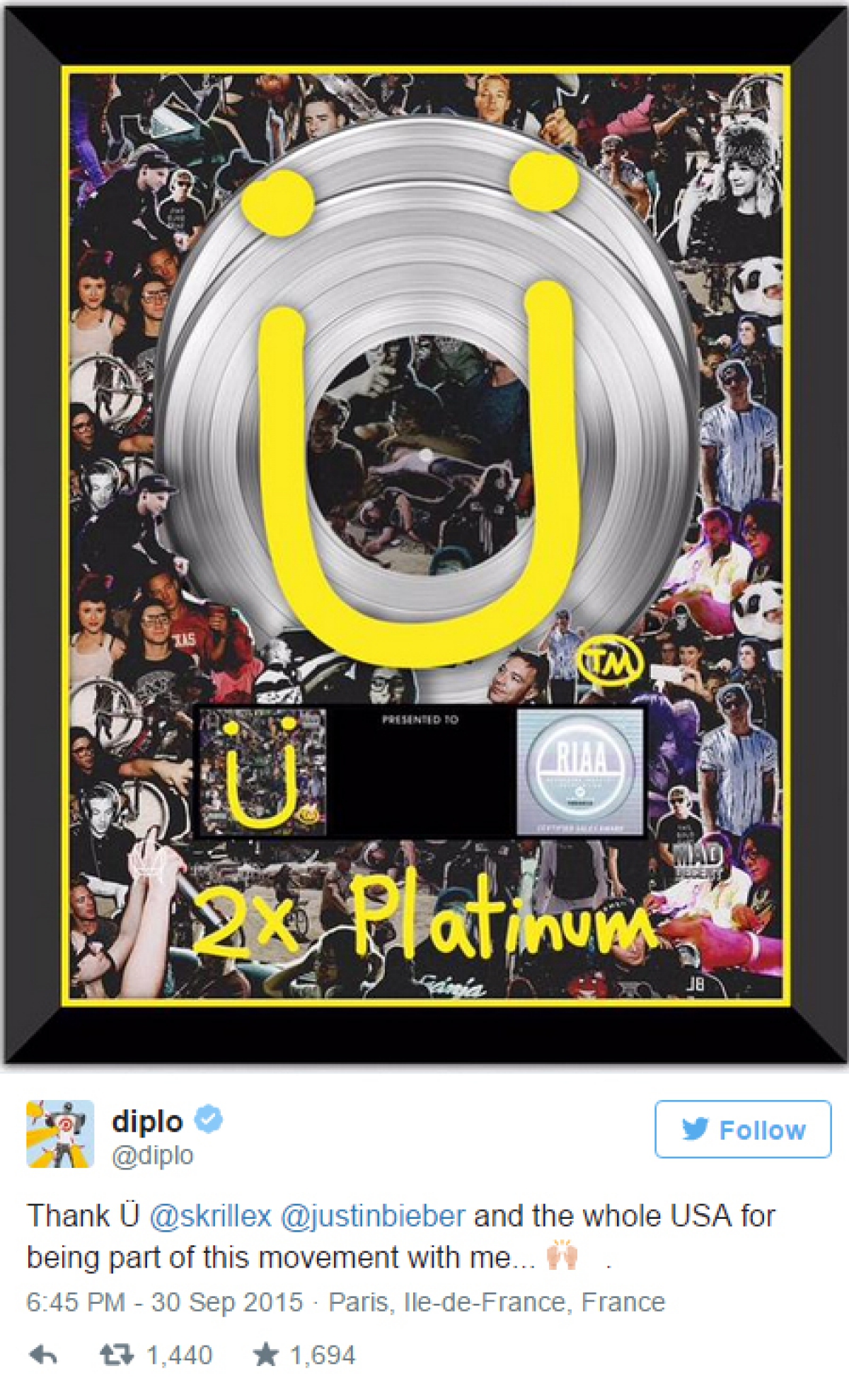 The track had previously achieved platinum certification on June 14th, no small task in its own right. It's a major win for both producers and Bieber, reaching a milestone record in a short amount of time, in an era where most people opt to stream their music from free sources rather than actually pay for it.