Disclosure's 'Caracal' Shoots To Number One
In late September, Disclosure finally released their hugely anticipated new album Caracal, the follow up to their critically acclaimed 2013 debut album, Settle. Like their first album, Caracal has quickly found itself at the top of the UK charts, grabbing up the number one spot ahead of New Order's Music Complete. The duo took to twitter to express their excitement over making it to the number one spot again.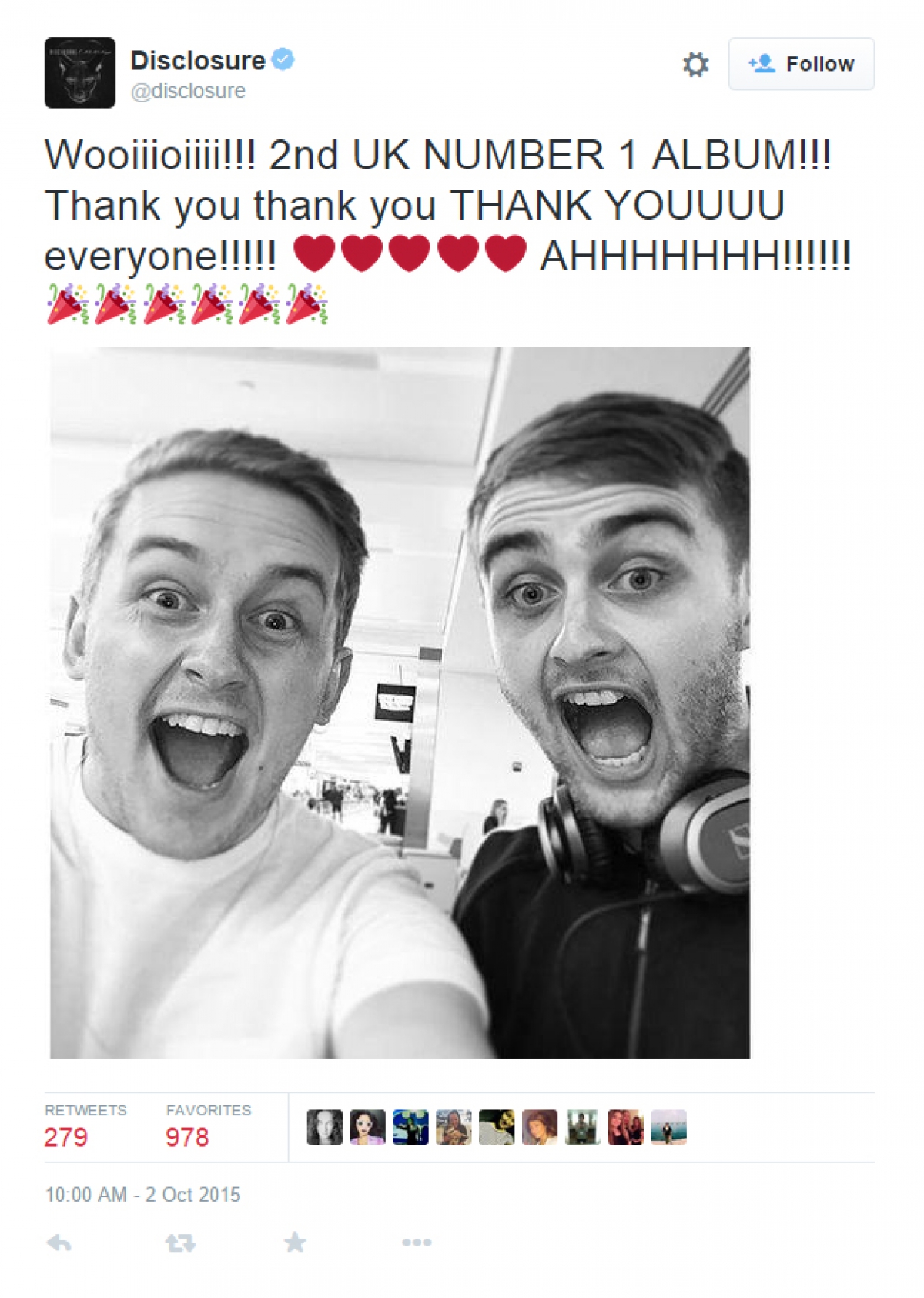 In a statement with Officialcharts.com, the duo commented on the news.
"Can't believe it! So happy and thanks so much to all the people for supporting our music. It means the world and we can't wait to hopefully see you all at a show soon!"

You can head here to pick up the new album, or stream it below.