Steve Aoki Sits Down With Florian Picasso & Discusses New Track, Great-Grandfather's Work, And The Road Ahead
Steve Aoki is no stranger to the spotlight of EDM, and his knack for sharing this attention with other talented individuals is exemplified by his renowned brainchild label Dim Mak. Having worked with hundreds of artists on releases for Dim Mak, Aoki knows talent when he sees it, and Florian Picasso is one artist that he sees a bright future in.
Florian Picasso, great-grandson of iconic artist Pablo Picasso, first entered the EDM scene in 2012, and today he is recognized as a force to be reckoned with in the electro house/progressive house movements. With numerous releases on labels such as Protocol Recordings, Cr2 Records, Toolroom, and now Dim Mak, Florian is on a roll with no end in sight.
Florian's latest release, "The Shape", has received a special edit from Steve Aoki, and it showcases the pair's unique ability to combine melodic breakdowns and infectious bass tones into a festival anthem. In addition to working with Florian Picasso on his new single, Aoki also sat down with the up-and-coming artist and spoke with him about the production process, his great-grandfather's work, and what else to expect from them in the year ahead.
Stream and purchase "The Shape (Steve Aoki Edit)" by Florian Picasso below and check out their exclusive interview after the jump:
Steve Aoki: How long have you been producing?
Florian Picasso: I have been making music for 7 years now.
SA: Where did the idea come from for "The Shape"?
FP: I started working on it about 4 years ago! It all started with these very trippy melodies. I was watching Inception and I got inspired by the contrast between what is real and what's not. In "The Shape," the melody takes you somewhere unexpected, and the melody arrangement is very unique as it starts small and grows into a monster - exactly like Leonardo's fear in the movie.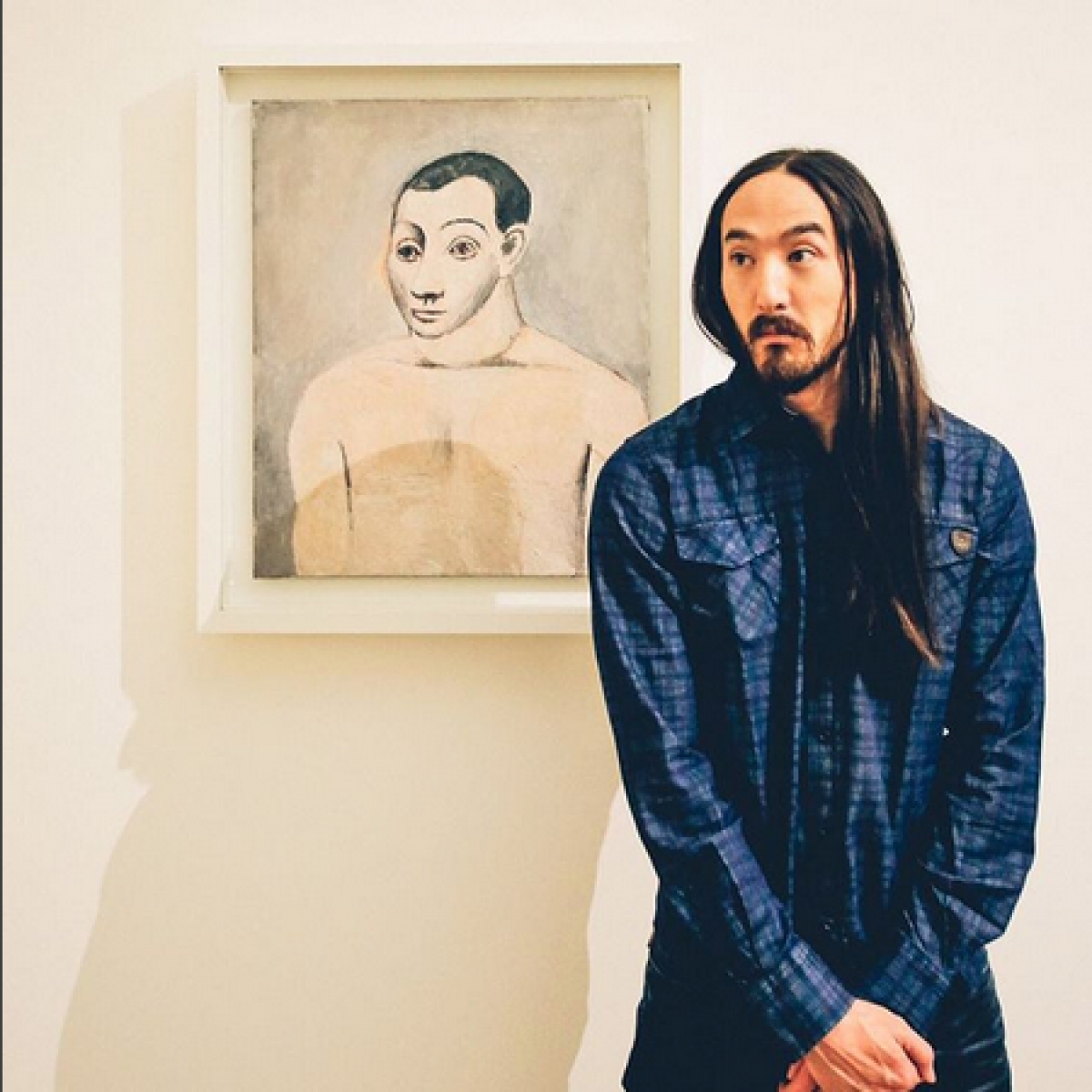 SA: Is this record a good indication to fans of what kind of music you want to be known for?
FP: Well, Picasso never had only one specific style, he would just start working on his art without boundaries and limitation. When I start an idea it's not like I tell myself today let's do this or that, you should do what moves your feelings right?
SA: What made you feel that I could help you with an edit?
FP: The track was dying because of the drop that was outdated and I was not a specialist of drops that would make you want to rage, so thumbs up to you for directing most of the drop and making sure it ended up a banger.
SA: Your studio is sick! What are some of your favorite pieces of hardware in there?
FP: My favorite pieces of hardware are the Korg MS20 from 1978! Such a classic, and the Moog Voyager, you can get the sickest bass from it.
SA: What were your early influences in music?
FP: My first vinyl was Warren G "This DJ." I was more into hip-hop back then, but it's just the whole movement and the way electronic music exploded that has inspired me the most.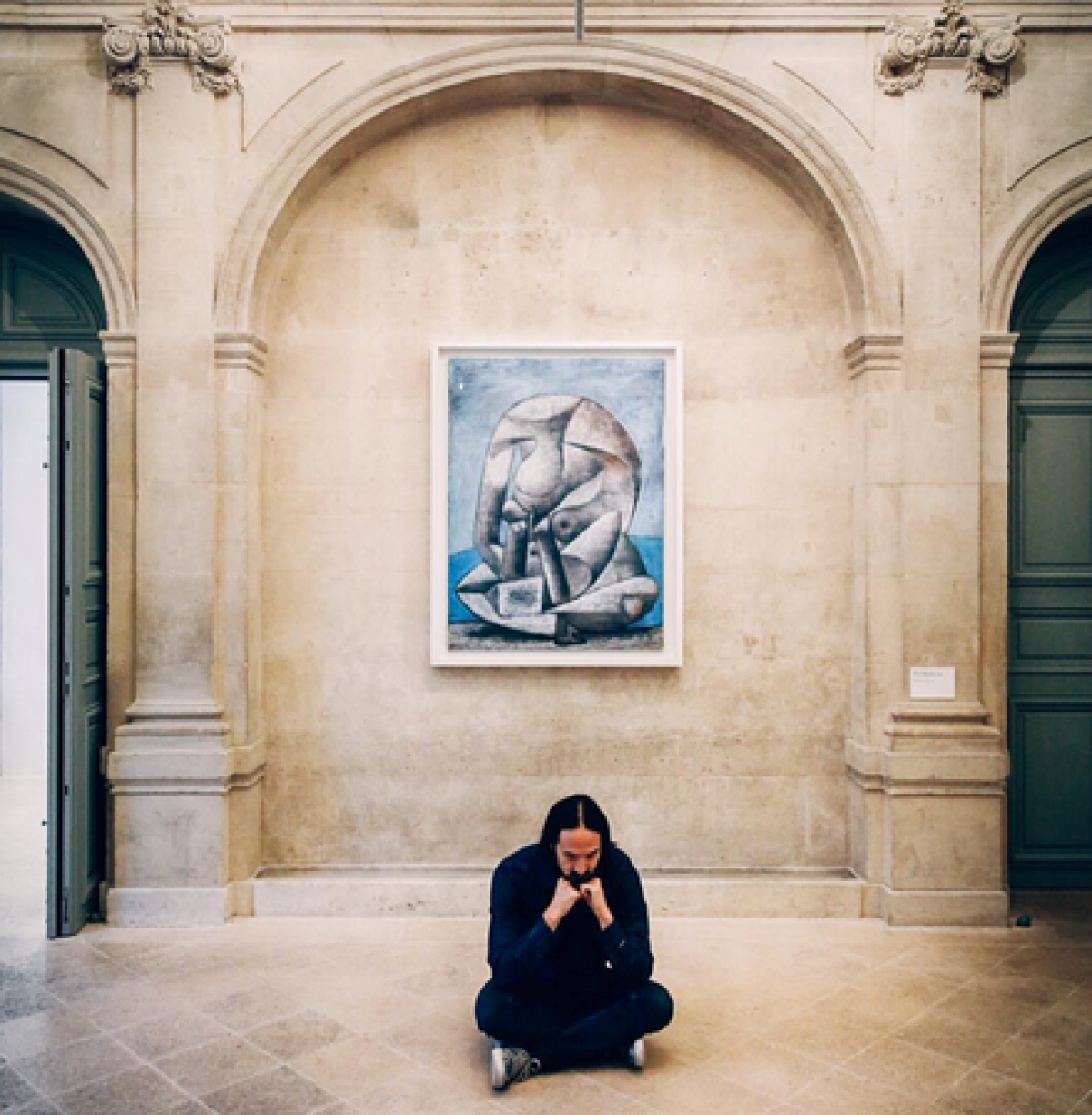 SA: How has growing up in an artistic household given you inspiration to become the artist you are today?
FP: It has developed a sense of appreciation of art in me. Being surrounded by all these breathtaking paintings doesn't make you want to be like Picasso, but it gives you the need to create.
SA: Your studio is surrounded by so many amazing pieces of art in the Picasso Manor, what are some of your favorite pieces that speak to you?
FP: I can't name them since it's a private collection but I love the portraits of Olga my Great Grandmother. She reminds me of my mother and the love I have for her. Without her I wouldn't be here talking to you - I'd probably still be in Vietnam fishing for a living. I also love the pieces from the période bleue, when you look at them closely, you find yourself trapped in that deep sadness like if the whole world stopped.
SA: You & I have a forthcoming collaboration for 2016 called "Beat Bomb." What is it about it that excites you?
FP: The whole process excites me! I showed it to you in Cannes this summer and you loved the groove in it. It's very bouncy and groovy at the same time, not particularly a "let's rage and get reckless" feeling, but more a "groove and rage." You started messing around with it in Ibiza, adding elements that were missing and we went back and forth all summer. "Beat Bomb" is a special track to me. It will be my first collab with you and I can tell it's a huge record!
Follow Steve Aoki:
facebook.com/Steve.Aoki
twitter.com/SteveAoki
soundcloud.com/SteveAoki

Follow Florian Picasso:
facebook.com/florianpicasso
twitter.com/florianpicasso
soundcloud.com/florianpicasso