Kygo Meets The Crown Prince & Princess Of Norway, Talks New Album
According to a Norwegian report just released hours ago, tropical house producer and EDM's latest sensation Kygo has finally met Royal Highnesses Crown Prince Haakon and Crown Princess Mette-Marit of Norway, Kygo's home country. The three met earlier today at a reception for the General Consulate in New York. The Crown Prince and Crown Princess are in New York for the Norwegian-American Chamber of Commerce Centennial celebration as well as other events organized around their official visit.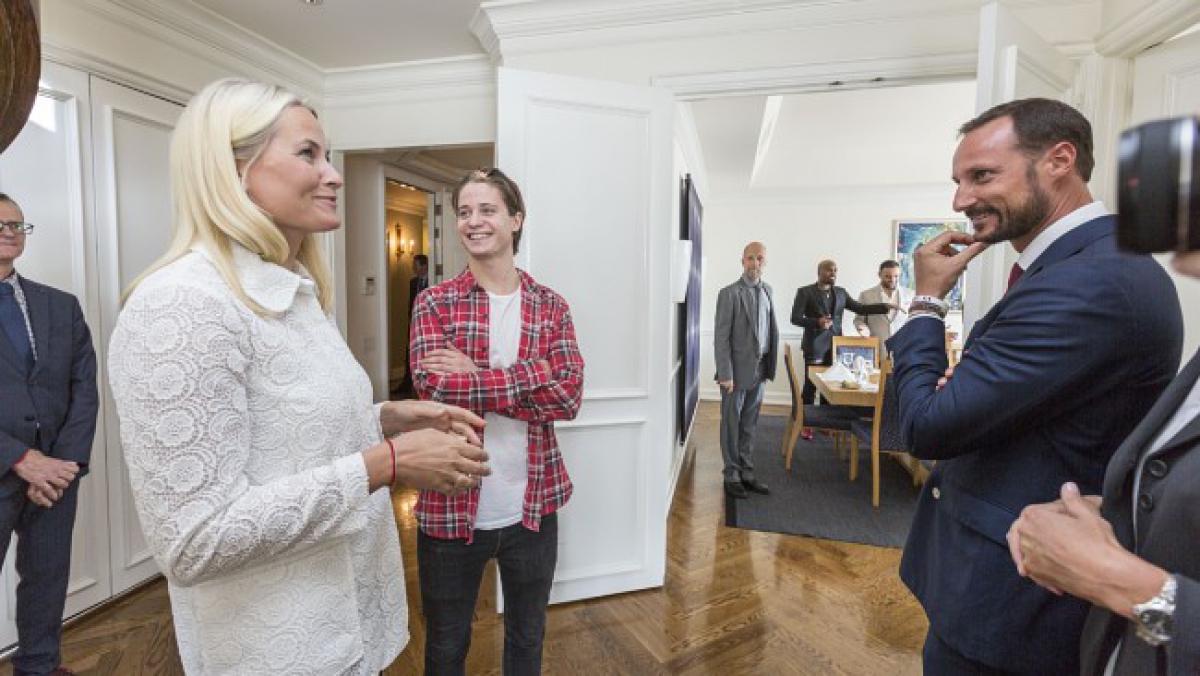 As dance music fans well know Kyrre Gørvell-Dahll, aka Kygo, broke through to step onto the worldwide stage with his 2013 remix of Ed Sheeran's "I See Fire" and has since generated over 700 million plays on Spotify alone with other hit songs "Firestone" and "Stole the Show."
A Norwegian reporter caught a moment with the superstar-status producer at the reception as well as the Crown Prince and Princess of Norway, asking them what they all thought about Kygo's swelling success. As we relay some of the quotes from this Norwegian report, please excuse the slightly rough translation.
Kygo explained that he's been trying to take a break from the media as of late to refocus his attention on the music.
"Everyone wanted to talk to me, and it was a bit much. I took a little break from all that to just focus on the music... It is strange to see that many of these dreams have come true. Now I know not quite what new dreams I have. But I'm working on an album and can not wait to get it clear. Do not know when [it will come], but it [will come]."
Royal Highnesses Crown Prince Haakon and Crown Princess Mette-Marit are, as expected, rather pleased with and proud of Kygo's success, in fact, they said they are fans!
"We've both heard his music and liked it well. We have also heard along with children and they like it too. His music covers a broad spectrum, they say."
While in New York, the Crown Princess also attended a luncheon for Music Norway, which is dedicated to supporting Norwegian musicians abroad.
Kygo may be taking a break from the press but he shows off a big grin in the photos documenting his meeting with the Crown Prince and Crown Princess.