Point Blank Presents: Breaking Into EDM [Ep. 010 - Twine]
EDM.com has once again teamed up with the award-winning Point Blank Music School to present Breaking Into EDM: Where your favorite artists and industry-insiders share words of wisdom, tips of the trade, and personal stories of making it and breaking it.
This week we hear from bass music heavyweight & EDM.com favorite: Twine. Fresh off the release of his genre-bending single "#COPYRIGHT", the Florida-based up-and-comer sat down with us to talk role models, "dank memes," and what it means to actually make it big.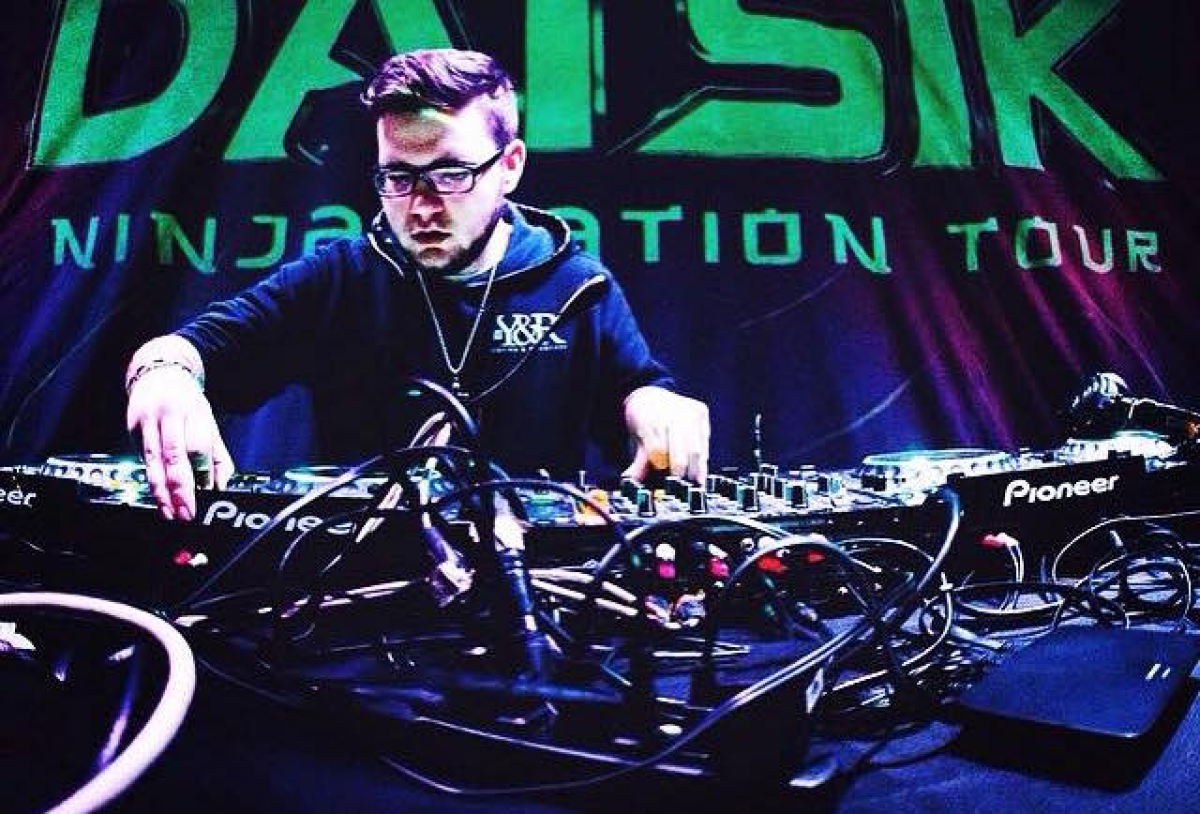 EDM.com & Point Blank: Everyone from Skrillex to Diplo to Knife Party have played your tracks out so far, how does it feel to know that these huge artists are listening to, and further appreciating your work?
"It still blows my mind practically every day. I never would've thought that artists I'm a huge fan of would appreciate my music down the line. Surreal to say the least!"
EDM & PB: With tracks out on OWSLA, Never Say Die, Monstercat, Firepower, Disciple & more, you've released on many of the biggest heavy electronic labels around - why did you take this approach rather than settling down with one label immediately?
"Well when you're locked in with a certain label, it closes the door on opportunities with other labels. I've always wanted to keep that door open for the most part. I have been thinking about settling with a home recently, but we'll see."
EDM & PB: So what's your musical background? How did you get involved in electronic music?
"I've been playing guitar for 15 years and drums for 5 years. I remember when I found Skrillex's Scary Monsters and Nice Sprites EP - I had no idea what this type of music was at the time, but I really became interested in it. I started doing my homework and began learning who people like Downlink, Datsik and Excision were, and how they had been making this music called 'dubstep'. Also, I've been a rock/metal guy for forever, so I think I was also drawn to dubstep because of how so many songs felt like breakdowns of metal songs. Headbanging vibes for sure."
EDM & PB: At what point will you consider that you've 'made it' as an artist?
"It's different for everyone I think. Somebody will say when you get your own tour, others will say way smaller or larger than that. The fact that I can travel internationally and get paid to DJ is in itself 'making it' I believe."
EDM & PB: Who have been the most influential people in your music career thus far?
"I would have to say Datsik and 12th Planet. I remember what now feels like millions of talks with those dudes about career choices and all sorts of stuff. They've definitely been role models to me in a lot of respects. Love those dudes."
EDM & PB: As many producers can attest to, it's not uncommon to find yourself stuck in a creative rut. Where do you usually find inspiration?
"Different things work for different people, but I don't have anything too complicated. I'll usually try taking a break from listening to EDM in general for a while. Just going on a binge of something else to draw inspiration from works for me."

EDM & PB: What tips would you give a producer who's suffering from writer's block?
"Take a break and go gather some dank memes, fam."
EDM & PB: What tips would you give an aspiring producer/DJ on breaking into the scene?
"100% be yourself. The last thing the scene needs right now are more carbon copied people."
EDM & PB: What is the best piece of career advice that you've ever received?
"Well the memory of it is pretty cloudy because it was a hangover morning on Datsik's tour, but I remember me and Troy being the only ones awake when the bus was pulling out to the next city, making some nachos and having a long talk about some things I was stressing with in the industry and musically. And he told me that I have to feel comfortable with whatever I do and not care about people's opinions. 'If you don't believe in yourself first, no one else will.'"
EDM & PB: And the worst piece of advice?
"'Be a dick to everyone, ever' - Abraham Lincoln"
Twine's brand new single "#COPYRIGHT" is available now! Stream above and snag your free copy here!
For more inside tips and expert advice on everything music industry, check out Point Blank Music School, with courses in London, Los Angeles and online. The award-winning electronic music school boasts former students including Claude VonStroke, Nicole Moudaber, AlunaGeorge, Plastician, and many more. Catch this week's production 'Quick Tip' below and head to their site to sample a course for free.