5 Ways Voodoo Music & Arts Experience Totally Made Up for the Bad Weather
There was undeniable magic in the air in New Orleans over Halloween weekend, where two action-packed days at VooDoo Arts + Music Experience eventually morphed into Sunday's unforgiving swamp of sadness. Expertly organized across four stages, thousands of attendees experienced two entirely different days at the festival, and accompanying that, a vast range of emotions, failures and victories.
Some might calculate that there was a higher power sticking pins in the metaphoric doll that was that weekend's crowd. Friday was blissful, euphoric and brought day one energy unlike any other festival I've attended this summer. Pulsing bass and deep house music was heard all day from the token electronic stage donning the playful namesake, "Le Plur". Of course, that wasn't the only spot where you could find eager festival goers getting down. Acts like Florence + The Machine, Modest Mouse, Girl Talk and Metric were other big draws of the day scattered across "The Altar", "Carnival" and "Flambeau Stages". All around, people came to turn up. People left happy. It was a perfect festival day.
Saturday started with promise, that is until someone threw our precious VooDoo Doll in with the wash. Around 4:30 PM the temperature dropped, the skies opened, and for lack of better words, the struggle got real. A cast of characters who started the day in colorful costumes were quickly muted by the grays and blues of disposable ponchos and cumbersome rain gear.
We all looked the same. And it didn't take long to realize we were in the shit together. Those who chose to brave the inclement weather were graced with some of the weekend's best performances from legends like Ozzy Osbourne, Slash and Tom Morello. Even the mysterious producer ZHU, who played behind the disguise of a plastic rabbit mask, came through with impressive special guests, among which was New Orleans' favorite, Trombone Shorty. The rain paired with the dancing feet of a 30,000+ person crowd left the grounds completely trashed, and looking akin to the shit monster from Dogma.
While I was sad to hear that Sunday had been cancelled, with acts like Mija and Bro Safari tweeting that they re-boarded their planes home immediately upon landing in New Orleans, it was hardly unexpected. Those who came to see mega-acts like Deadmau5 will just have to wait until he releases his next three-hour studio/masturbation sesh, while those with a love for Eric Prydz were graced with a rare opportunity to see the house and techno legend play an intimate show at The Metropolitan for $10 later that night as an alternative.
While we only had the chance to "Worship the Music" for two of the three days, there were some defining reasons that VooDoo still takes the cake as one of the best festivals of the year. Here are the reasons we loved it anyway.
1) HARD Never Disappoints
The deep house HARDFather Gary Richards was the name behind the festival's EDM stage, which featured up and comers as well as established acts spanning all genres. His Friday evening performance was as stellar as always, ripping through popular tracks like "Party Up", "Dare You to Move", "Higher" and his newest club banger, "Techno". Friday's lineup brought Salva, Wax Motif, Jauz, Destructo, Alesso, Jack Ü (SERIOUS OMGs) and many more, making it a top hangout for twerkers, ravers and party-seekers alike.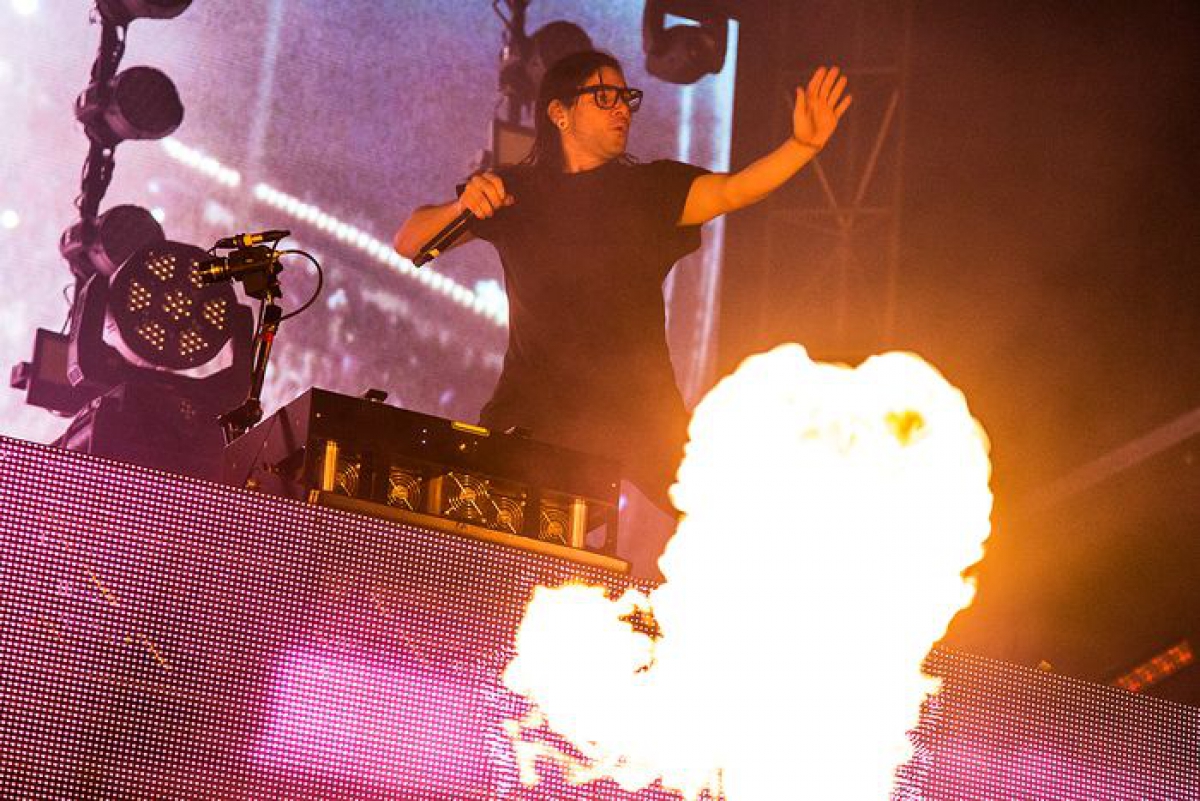 Boasting the festival's most elaborate stage design complete with lights, cryo, LED boards and pyro, I saw little reason to leave this stage on Friday. The volume was perfect, the people were fantastic and the vibes were hella good. Plus being in a crowd that cheered so ferociously at Skrillex's announcement of "Diplo's dead. You killed Diplo!" was just too funny for words.
Saturday's rain seemed to dictate a much quieter output, even from seasoned acts like Giorgio Moroder and Duke Dumont. I'm still not sure how lower volume translates into a safer festival experience, but fuck it, dope music is still dope music.
2) Rick and Morty Got Schwifty
I will never know how all of the Ricks and Morty's understood Friday to be the unspoken day to "Get Schwifty", but I have reason to believe the inter-dimensional Council of Ricks had called a secret meeting. Tufts of blue hair and yellow shirts littered the festival grounds. Squadding up with them will go down as one of my favorite festival memories of all time. "Le Plur" provided a great setting to get our wubba lubba dubstep on with heavy sets delivered by acts like Jauz and Jack U, but the crowd of about 10 Ricks up front and to the right for Girl Talk was a great example of why costumes make this kind of festival so damn fun. Aww gee Rick, I-I-I bet those portal guns could ha-have come in handy f-for es-escaping Saturday's rainout, d-don't you think?
3) Mother Nature Got Real
It's easy to complain about rain in a festival setting, and while I MAY HAVE preferred to be slightly less soaked on Saturday, it did add an interesting dynamic to that day's performances. The sheets of rain seemed downright intentional during Django Django's set at "Flambeau" on Halloween. It was as though the UK-based electro-rock band had written the perfect soundtrack to the hopeless downpour. The chilly blasts were fitting as the collective drilled through reverb-laced tracks like "Default", "Life's A Beach" and "First Light". Heavy loops and synth, paired with their rich, signature guitar strums provided the perfect melody for romping through the molasses-like fields.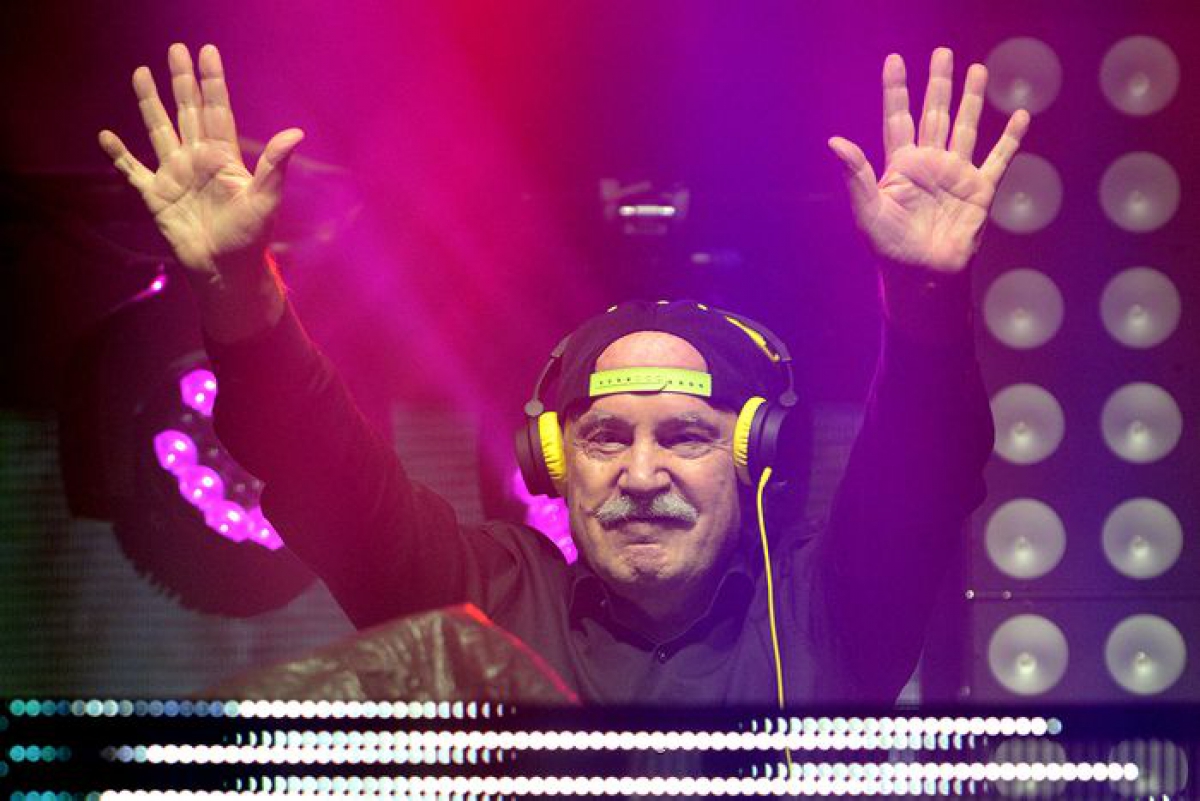 The pouring rain also shaped sets like Ozzy Osbourne's as he tore through classics like "Iron Man" and "Crazy Train". Walking away from the sinking ground at ZHU felt poignant as the lyrics for "Wasted" quavered eerily above the crowd, although at that moment I was singing, "Baby, I'm soaked now, all I wanna do is put dry clothes on..." It was a challenge, but the rain added a menacing and dreary undertone to the darkest day of the year, and I'm a sucker for that shit.
4) Rides Always Rule
Carnival rides make everything better. Always. While it's not uncommon for festivals to boast a Ferris Wheel, VooDoo also brought hanging swings, and a superman style ride called The Cliff Hanger (despite the fact that it was very clearly a hang glider...) to City Park. The rides operated all of Friday and most of the day Saturday. Appropriately situated near the Carnival Stage, attendees didn't have to miss a moment of sets like Joey Bada$$ and the Soul Rebels, and Yelawolf among others.
5) It's Fucking New Orleans
Seriously, how can you have a bad time in a city with the best food, the best people and the best bars, most of which are open for 24 hours? Sunday's announcement would have been devastating in another city, like Houston for example, where the prior weekend's two-day Disco Donnie Event Something Wicked was completely rained out, leaving thousands of ravers with little to do as an alternative.
Despite the necessary cancellation, VooDoo organizers worked with clubs like Metropolitan and Republic to ensure that the show could still go on. And hell, those who didn't end up at Prydz or Gorgon City on the night of the 1st, could have still curated their own deliciously weird day of partying, dancing, eating and throwing down with festie-besties. That's what we did, and I don't know if I would change a thing about it
Header Credit: Patrick Ainsworth
Photo Credit: Tim Mosenfelder
Follow EDM.com:
facebook.com/EDM
facebook.com/EDMcom
soundcloud.com/edm
twitter.com/theedmnetwork
plus.google.com/+EDM
instagram.com/edm