Knife Party, Yellow Claw, DVBBS & GTA All Dropped Big News
Here's what Knife Party, Yellow Claw, DVBBS and GTA are up to...
Knife Party Releases Trigger Warning EP
Knife Party's new EP Trigger Warning came out Thursday, three new originals plus a remix of the lead single PLUR Police by Jauz. Check out the premier of PLUR Police on Zane Lowe's radio show, plus a short interview with the duo. Knife Party is obviously having fun with the release, and not exactly taking things too seriously. Listen on SoundCloud here.
Check out the 'Trigger Warning' EP: Spotify | iTunes | Beatport | AppleMusic

DVBBS Announces Their Own Record Label, KANARY.
"KANARY isn't just going to be one of those Beatport imprints servicing EDM," says Alex. "As you'll hear from our debut release – as well as from our debut album which we're currently working on – we're going to promote great music and want to be vastly different to the big labels that are out there currently."
The debut single for the label is "We Are Alone" by DYSN (feat. Blackbear). DYSN is a 19 year old producer and vocalist from Texas. Hear the single right here:
Yellow Claw Drops New Album, Announces Tour
Yellow Claw's debut album "Blood For Mercy" came out Thursday on Mad Decent. The album features a number of star of the hip hop and EDM worlds, including Ty Dolla $ign, Tiesto, Pusha T, DJ Mustard, and Flux Pavilion. They've also announced a full US and International tour in support of the album.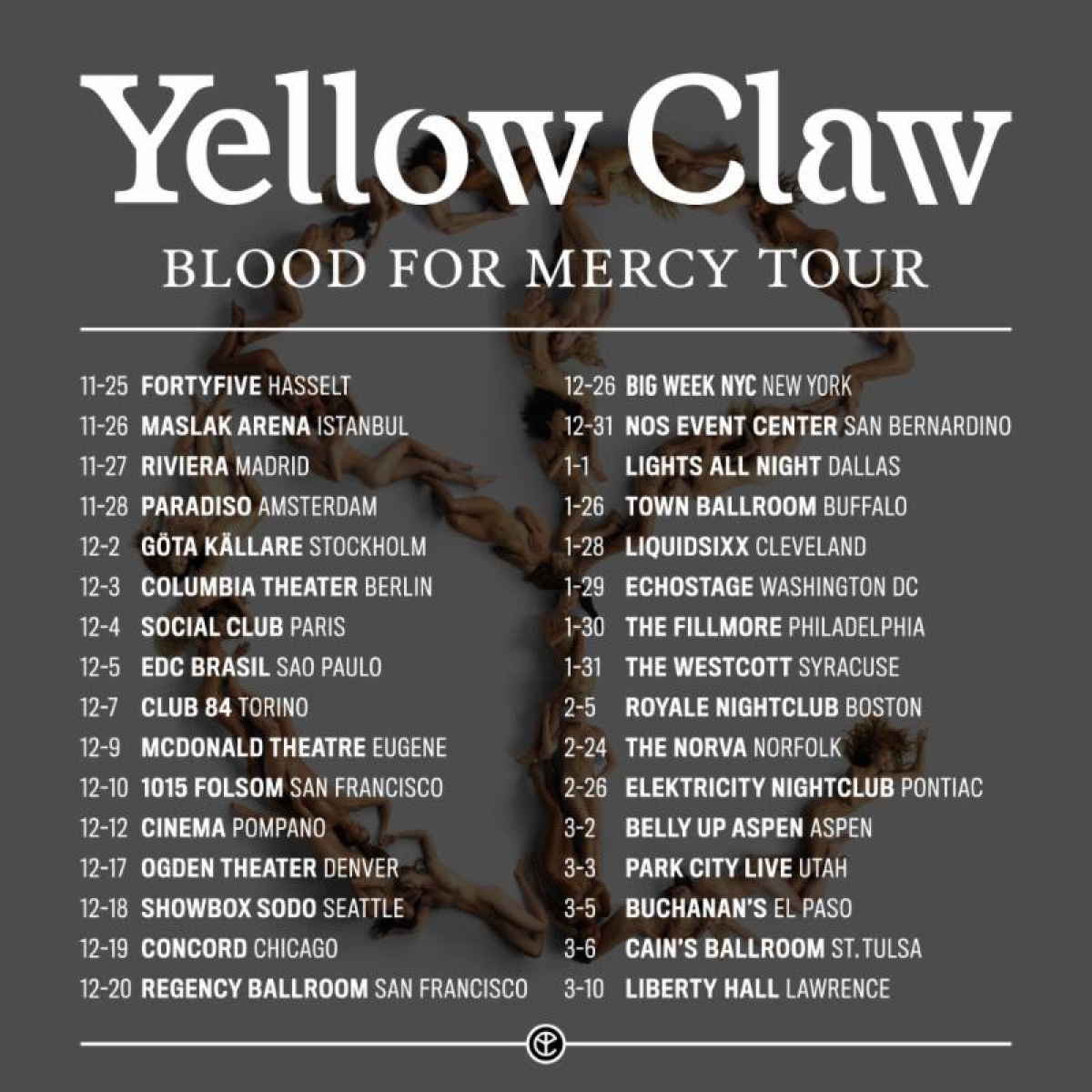 GTA Drops Death To Genres Vol.2
GTA dropped their long awaited Death to Genres Vol.2 Thursday on Warner Bros. Records. The release of the album follows the appearance of a mysterious countdown clock on their website earlier this week. They've also given their fans the opportunity to receive a secret, unreleased track, by buying the EP from an approved DSP and forwarding the receipt to GTASecretTrack@gmail.com by Friday Nov 27th. Listen on spotify here.