Electric Family Announces Major Deals & Giveaways For Black Friday
Just in time for Black Friday, the lifestyle/clothing brand Electric Family has made some major strides to give back to its customers.
On Nov. 28, the company will implement a store-wide 30% discount*, and if you haven't seen it already, their latest Holiday Collection is just begging for a home this season.
Offering a full new line of clothes and accessories such as socks, beanies, backpacks, and lanyards, not to mention specially-assorted "magic boxes" and bracelet bundles, Electric Family's Black Friday sale is going to be a absolute riot.
To make the event even better, the clothing brand is offering three different giveaways via EDM.com's website, Twitter, and Snapchat that each focus on their latest Winter Collection. All three of the giveaways run until Black Friday, November 28th at 12pm EST, and information and rules on entry can be found below: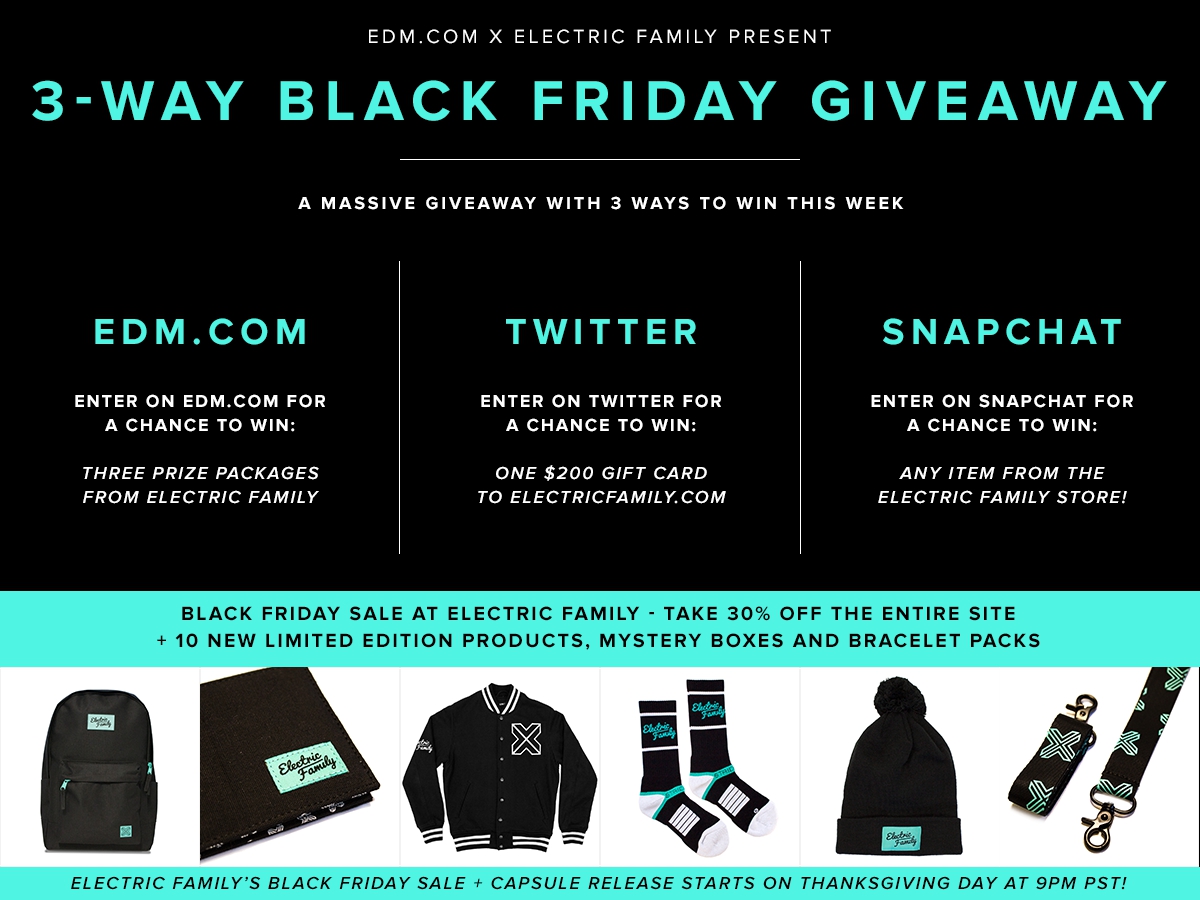 EDM.com Giveaway - Enter via the widget** below
Twitter Giveaway - Retweet @TheEDMNetwork's tweet on Wednesday, Nov. 25 for a chance to win a $200 gift card to Electric Family
Snapchat Giveaway - Snap @TheEDMNetwork on Thursday, Nov. 26th a picture of you wearing E-Fam gear to win any item available on ElectricFamily.com