Point Blank Presents: Breaking Into EDM [Ep. 011 - Dubloadz]
EDM.com has once again teamed up with the award-winning Point Blank Music School to present Breaking Into EDM: Where your favorite artists and industry-insiders share words of wisdom, tips of the trade, and personal stories of making it and breaking it.
In today's installment we hear from bass music extraordinaire, Dubloadz. Fresh off the announcement of his forthcoming Lost In The Sauce EP, the newly-inducted Disciple Recordings member talks inspiration, collaborations and what the future holds for the Jersey-based producer.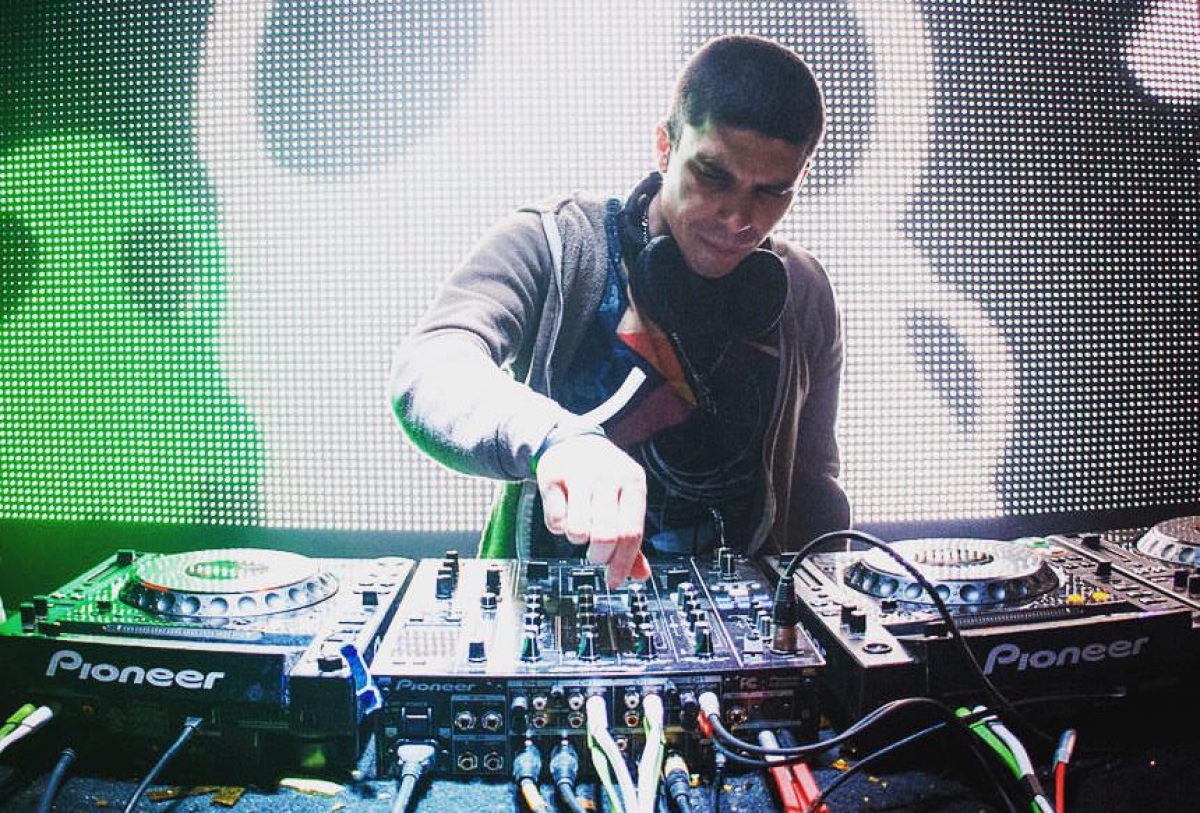 EDM.com & Point Blank: What's your musical background like? How'd you end up producing electronic music?
"I used to play in a two-man band/project thing called Well Behaved Women. I wrote, recorded and mixed all of the songs. The only instrument I actually played was guitar but I would program the drums and electronic elements using Reason with my homie on the vocals. For the time it was actually pretty awesome and I still look back on those old songs I wrote when I was 17-21 and see how they influenced what I ended up writing now. I went through this gap of three years where I wasn't even writing music anymore and then I started messing around with dubstep. I never thought it would actually turn into a career to be honest."
EDM & PB: Do you remember your first "WTF I can't believe this is actually my job/real life" moment as an artist?
"I think it was when 12th Planet called me asking me to do an EP for SMOG. It was crazy being on a conference call with this dude I had seen play so many times over the years. Being that kid in the crowd four years back I never could have imagined I'd end up working with him and all the SMOG guys."
EDM & PB: Who have been the most influential people in your musical career thus far?
"There are so many to be honest. My good friends and family who support everything I do and are genuinely happy for me. My awesome team and agency who work to make sure everything is always taken care of professionally. All the artists that saw something in me and took the time to work with me, give me advice, spread the word or just treat me well in general. The SMOG Records crew, Disciple Recordings crew, Never Say Die and all the other labels I've worked with. I could go on forever."
EDM & PB: As many producers can attest to, it's not uncommon to find yourself stuck in a creative rut. Where do you usually find inspiration?
"Sometimes you have to step away from your genre completely and just listen to something completely different. At times I'll throw on an album from a band I love and realize that it's been weeks since I listened to anything that wasn't electronic. Then I'll end up just listening to nothing electronic for the next few days and can go back to it refreshed. Another thing that helps me is just scrolling through the SoundCloud stream and listening to literally every song in it. Thanks to ToneDen and apps like that I'm following a lot of different labels that I wouldn't have heard otherwise. Just literally go down the list and check every song, not thinking about it in a genre sense. I think people go into listening to a song expecting a certain thing too much instead of just looking at it like a piece of music. You need to allow yourself to like things that you might have previously convinced yourself you didn't."

EDM & PB: What tips would you give a producer who's suffering from writer's block?
"Don't force it. Everyone needs to step away from the computer at times and just get outside. Do something random. The best music comes when you're excited to work on it. Also referring back to the last question, listen to stuff completely out of your element. Try to make something completely different than your normal sound."
EDM & PB: You've got collabs with everyone from 12th Planet to TrollPhace to Spag Heddy under your belt, what's your collaboration workflow like?
"Until very recently all of my collabs were done over the internet with stems. Usually someone would have an idea that they wanted me to work on and then pass it my way to finish up. But I have a lot more opportunities now to actually get in the studio with artists and do it together than I used to. It definitely makes a lot more sense to do it in real life in opposed to stems since you can really get your creative energy going with the other artist, but both ways work at the end of the day. Trampa and I just finished one up passing stems back and forth and it turned out awesome."
EDM & PB: So you just announced the completion of your next EP, what can we expect from that?
"It's definitely the proudest thing I've written. I've been writing a lot of music and keeping it all locked down for so long to get everything perfect for the EP. I've always tried to push the boundaries of the genres I choose to make and I'm happy with the spectrum I covered. No two songs on it sound remotely alike but it all still sounds like Dubloadz. There are a lot of new elements I've never tried out and it definitely has a lot more musicality than anything I've made before. I also had the pleasure of working with awesome artists like Crichy Crich and Trampa on it. I'm really excited for everyone to hear it as a whole."
EDM & PB: What tips would you give an aspiring producer/DJ on breaking into the scene?
"It's getting really hard to break in now because there are already so many DJs, producers and used sounds. You really have to stand out and do something no one has ever heard. Your first impression is important too. I wrote dozens of songs before I even put a clip of anything on SoundCloud and that clip was still horrible in the grand scheme of things. You want to make sure if your music does end up getting to the ears of someone important it's something that will blow their minds and make them wanna keep in touch with you for more music. Also marketing and networking is important. A lot of these dudes blowing up have this crazy branding that people love right off the bat. An image that sticks in your head that people can relate to. Look at Marshmello, the dude came out of nowhere with a creative brand, a marshmallow costume, and a bunch of sick tunes and blew up in a few months. If your first impression is sick, people's heads will turn right off the bat."
EDM & PB: What is the best piece of career advice that you've ever received?
"I think just not to limit yourself to a specific genre or sound. It's almost like an epiphany when you learn to just look at music and art without labeling it as something. I'll never understand how people can listen to one specific genre and just hate on everything else. It's like they've programmed it into their brains that if it isn't riddim enough, heavy enough, whatever, then it's automatically garbage. It's hurting artists because they get locked into one sound all afraid of what their fans will say if they try something different. Make what you wanna make, but strive to make it work with what your fans want as well. Try new things but still make other tunes to please your original fans. Be an ARTIST, not a 'Dubstep Producer.'"
EDM & PB: And the worst piece of advice?
"I was having an off day and feeling down on my music earlier this year. I was venting to one of my producer friends about it and he told me, 'At some point everyone realizes you can't make a career out of this music.' And I was just like, 'Wait, what?' That was so insulting to me especially because this dude makes great music. I never said anything about quitting. This music is my life now and I love it. Keep that negative bullshit out of my face."
Stream "Frogger" from Dubloadz' forthcoming Lost In The Sauce EP above & grab your copy on December 7th via Disciple Recordings!
For more inside tips and expert advice on everything music industry, check out Point Blank Music School, with courses in London, Los Angeles and online. The award-winning electronic music school boasts former students including Claude VonStroke, Nicole Moudaber, AlunaGeorge, Plastician, and many more. Catch this week's production 'Quick Tip' below and head to their site to sample a course for free.