This Study Shows The Real Impact of Streaming on Music Revenue
A new study seeking to determine the effect online streaming has had on the music industry as a whole has unearthed some interesting revelations about the latest disruption to the status quo of music distribution. The study found that music streaming has had neither a negative or positive effect, with economists Luis Aguiar and Joel Waldfogel stating "interactive streaming appears to be revenue-neutral for the recorded music industry." Using Spotify's own data, the two economists authored a survey on the effect streaming has had on music sales.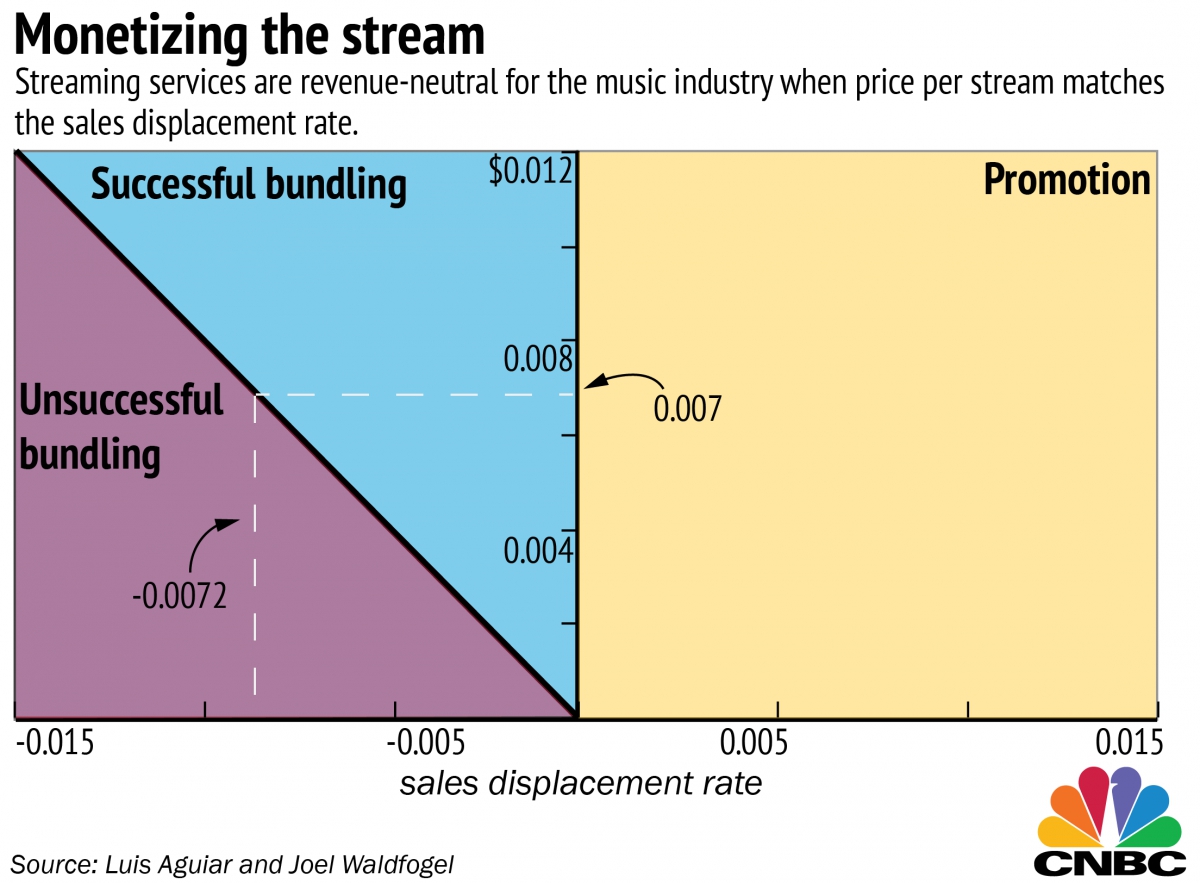 The study found that although some revenue is diverted from traditional music distribution channels, the ad revenue generated from streaming evens out this discrepancy. If streaming serves as a replacement for the role radio has played on music in the past, then it becomes a promotional tool to stimulate sales. However, if streaming is low for a track it becomes unequal to the value of promoting that track, and is thus unsuccessful.
One specific example of the success of streaming is Ed Sheeran's "Thinking Out Loud", which garnered 500 million streams, garnering between $3-4.2 million for that song alone.