Enchanted Valley Carnival Is Every Traveling Raver's Dream
So, have you ever been to Mumbai before? Yes? No? Well no matter the case, if you were ever looking for a reason to go, Bacardi's Enchanted Valley Carnival just might be the answer to your well-needed wanderlust.
Taking place from December 18th-20th this year, India's first camping festival is set to make history with a stacked lineup of performances, a dazzling landscape, a thriving gallery of art displays, a tasteful collection of food stalls, and a jaw-dropping list of activities to take part in when you're not dancing in the crowd.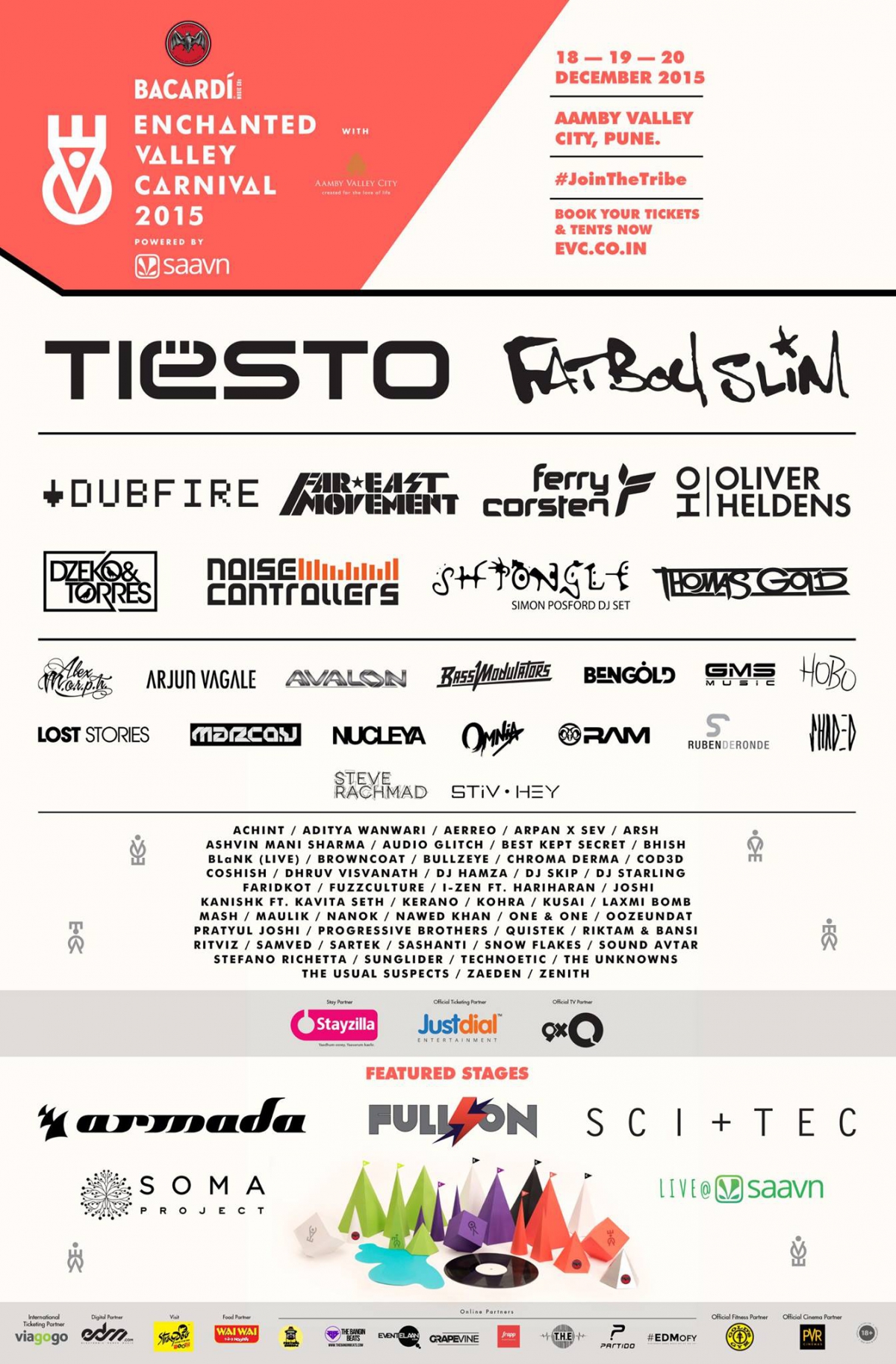 Just a quick skim through the lineup will spark the interest of even the most entry-level EDM fan today, as electronic music icons Tiësto and Fatboy Slim set the tone for the three-day gathering, and musical powerhouses such as Armada, Sci + Tec, and Saavn provide the stages for the artists to deliver on.
Direct support for these top-tier acts will be provided by global phenomenons Dubfire, Far East Movement, Ferry Corsten, Oliver Heldens, Dzeko & Torres, Noisecontrollers, Shpongle (Simon Posford Set), and Thomas Gold, and an army of domestic and foreign rising-stars that cover nearly every genre of EDM that has graced this planet.
The vast collection of Indian talent present provides a particularly unique element to this festival, as it's not often that a festival of this size is able to curate such an outstanding local lineup. Indian favorites such as Arjun Vagale, Lost Stories, and Nucleya return to deliver their signature styles on some of the most massive platforms India has to offer, and pay homage to the scene that they've been so crucial in building throughout their careers.
Now if the music wasn't convincing enough for a weekend getaway, it's even harder to ignore the festival's landmark location and perks that come with its camping privileges. Hosted in Aamby Valley City about 120km southeast of Mumbai, Enchanted Valley Carnival is the first Asian festival to be hosted on an airstrip. This dynamic and open-range setting gives perfect visibility to its Sahyadri mountain range backdrop and heightens the flourishing natural scenery of its oasis-like topography. As daytime sheds its light on the venue's Earthy-features, the nighttime brings an even brighter spectacle in the skies above.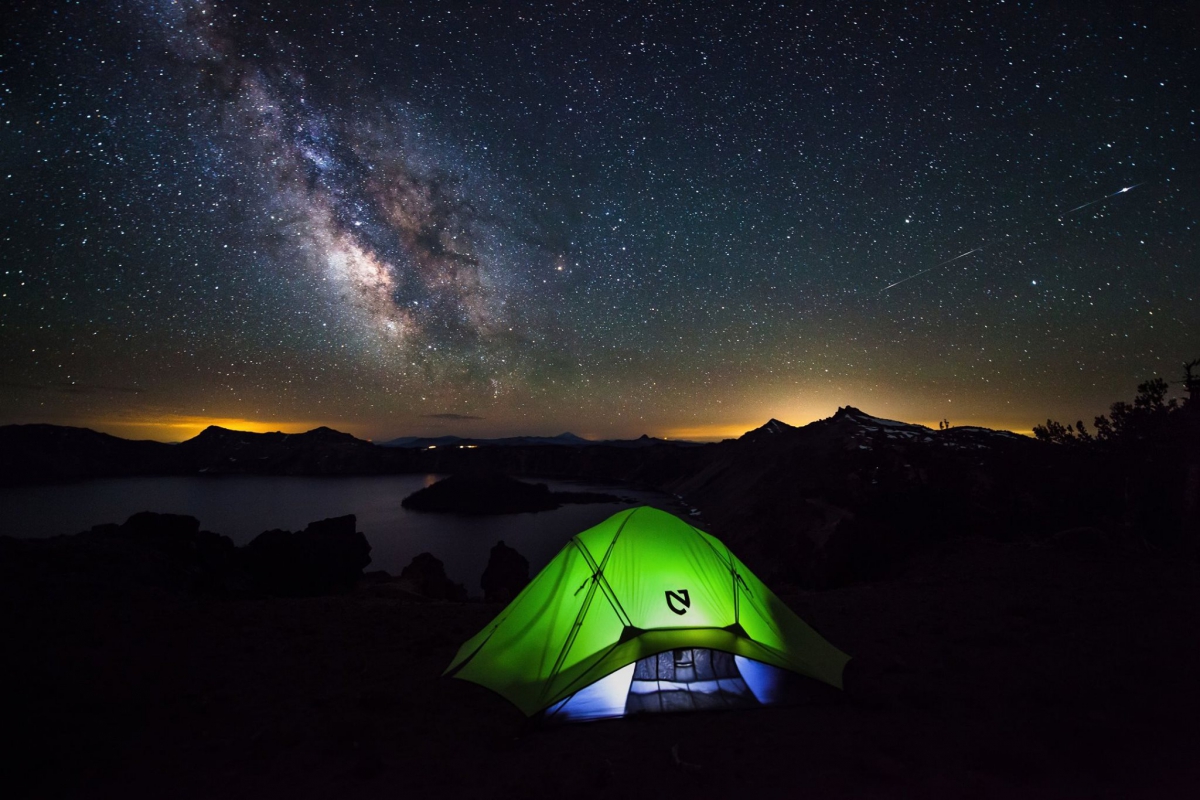 With this lush environment in mind, EVC is bringing an action-packed variety of activities for attendees to participate in while on festival grounds such as rock climbing, ATV-riding, rappelling, and zipline to name a few. For those looking for a more relaxed form of entertainment, the gathering also boasts a flea market with a "renewed culinary experience" that includes a diverse collection of local food stalls to enjoy India's greatest traditional dishes and snacks.
While speaking about the property, Mr. Shoven Shah, Founder of Enchanted Valley Carnival said: "While the heart of all festivals revolves around music, the spirit of EVC is in the stages, the community, a campsite which will truly glorify the magic of nature and the environment. At EVC no detail will be spared ensuring every festival-goer feels that their experience was unique and their money well spent! EVC aspires to reinstate this spirit of community, connection and conversations in music that has been lacking in many music festivals conducted in the recent past. EVC will connect fans directly with the artists they love like Tiesto and Fatboy Slim and become a sanctuary for forward-thinking music fans seeking life-affirming experiences."
With so much to offer, Enchanted Valley Carnival is making waves in the electronic music world. Standing as a role model for future festivals to come, its encouraging attitude towards building a community and providing adventure through music, food, and proves that EDM is able to unite people of all backgrounds and interests. There's no better time than now to experience this incredible gathering first-hand, so check out their 2014 recap video below, and be sure to head to Enchanted Valley Carnival's homepage to learn more about tickets, travel, and more.