Save a Recording of Anything You Hear - After the Fact
Kapture is a new wearable audio device that gives users the opportunity to save a recording of anything they hear, after the fact.
The device works by maintaining a continuous recording buffer - so it's always recording audio. When the user wants to save something, they tap the device twice, and it saves the previous minute of audio and sends it to their smartphone. The idea is you can capture something after it's happened, because you don't always know when you'll hear something funny or inspiring. (Of course you have the option to turn it off, in situations where recording isn't appropriate.)
This has obvious uses for anyone who makes electronic music, as it gives us a way to always have a recording of cool or interesting sounds we encounter, or any melody that pops into our head if we hum it out. And of course this could be a big help for any journalist, to have a record of anything they hear even if they don't have a camera or recorder running. But beyond professional uses, there's already a growing community of casual users on the Kapture app that share all kinds of recordings.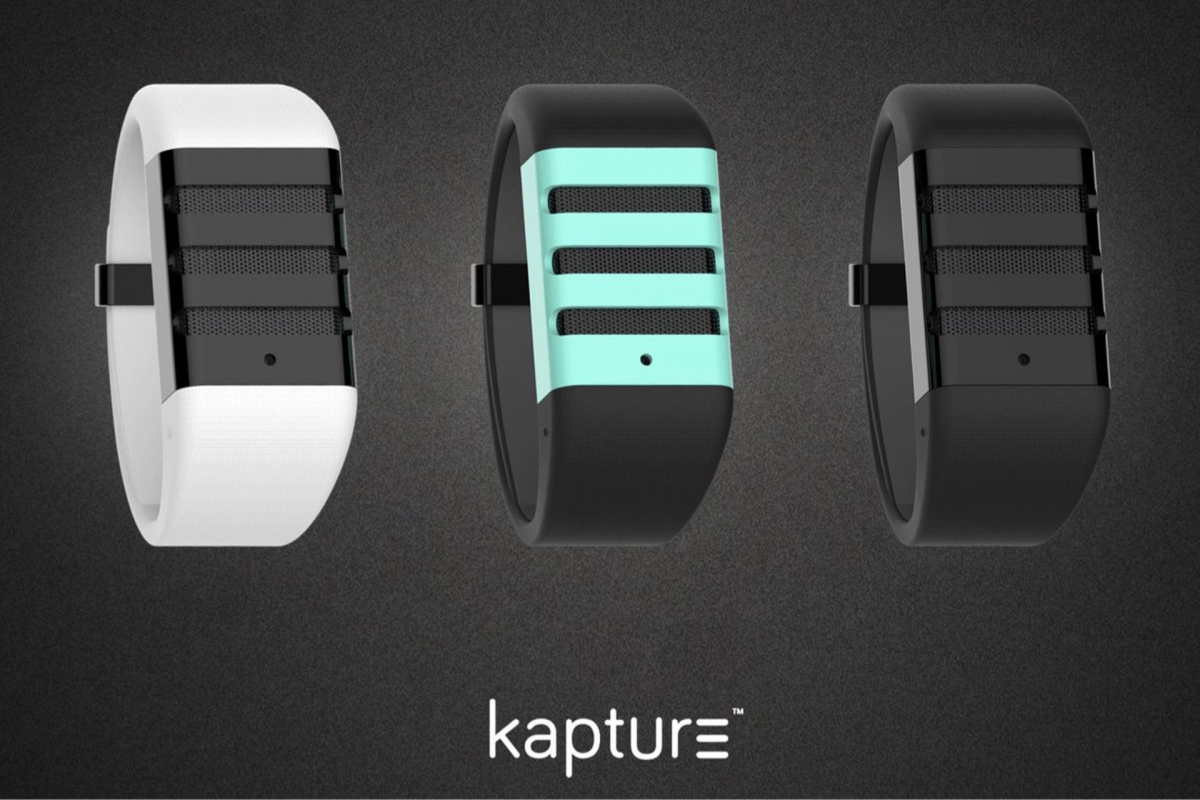 From Kapture's official site:
"We hear amazing stuff everyday, but what do we do with what we hear? When you see something, you take out your camera and snap a photo to savor the moment. But when you hear something, you often don't get the chance to go back and get it, to relive it or to share it with anyone. Kapture gives you that opportunity.
We've built a wearable device that you tap as soon as you recognize something worth saving. That simple tap sends the previous minute of audio to your smartphone, where you use our app to edit the 'klip' and either keep it for yourself or share it with the world. You don't have to know or anticipate when something awesome will happen. Just tap after-the-fact to save these unexpected moments, whether you're by yourself, with your family, or out with friends."

Check out more info on their site:
http://kaptureaudio.com/products/kapture