US Government Acknowledges the Truth About the War on Drugs
The US Government Accountability Office, a non-partisan watchdog agency, just released a report regarding the Office of National Drug Control Policy, entitled "Lack of Progress on Achieving National Strategy Goals". This is a polite, bureaucratic way of saying that the War on Drugs is [still] not working.
In 2010 the ONDCP set out an ambitious plan for reducing the rates of general drug use, chronic use, drug deaths, and drug impaired driving by 10-15% across the US. The GAO testimony indicates that only one goal laid out in the 2010 plan has shown any progress - reducing chronic drug use among teens. And while progress on this goal is certainly commendable, every other goal has either shown no progress, or moved backwards - significantly in some cases.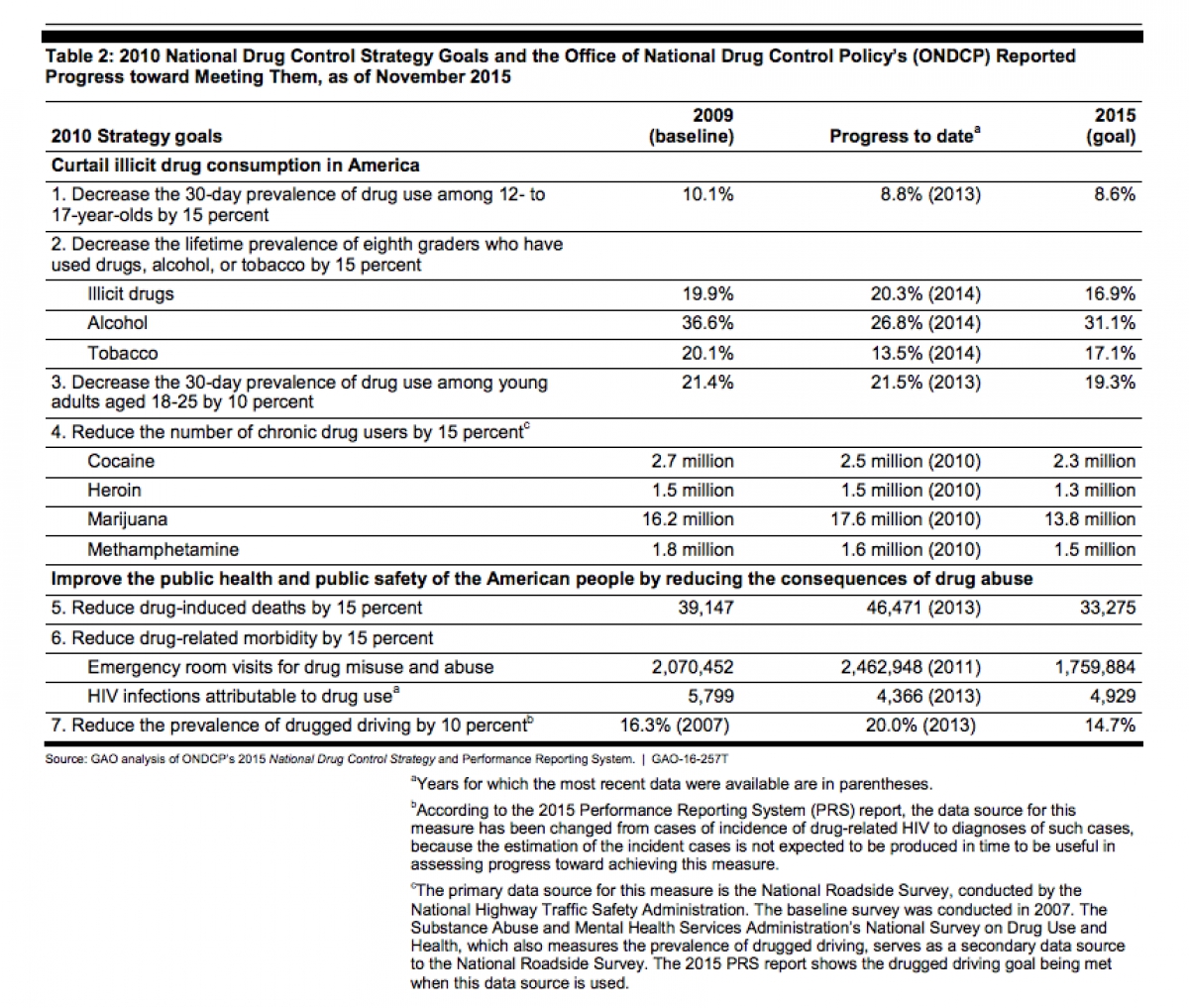 The War on Drugs has been a trillion dollar waste that has destroyed countless lives, ravaged countries with violence, put countless billions into the hands of gangs and cartels - and hasn't stopped or even reduced the use of drugs. This GAO testimony acknowledges what anyone who has been paying attention already knows: the War on Drugs has been an abysmal failure.
Speaking to the Washington Post, Michael Collins of the Drug Policy Alliance had this to say:
"The government continues to fail in its drug policy goals because it still places too much emphasis on enforcement, rather than treating drug use as a public health issue. The drug control budget still dedicates over $2 billion annually to the DEA -- a failed and flawed agency -- while harm reduction and treatment are woefully underfunded. Unless this changes, the government will continue to fall short in its aims."

See the Washington Post's excellent analysis of the GAO report here.