Today in EDM: a New Preview, a Surprise Album & a Confession
Here's what you need to know...
Martin Garrix Teases New Tropical Track
After news broke he would be launching his own label imprint, Martin Garrix revealed his brand new studio amidst several previews and teasers of new collabs. Today, the Dutch producer gave fans a taste of a new tropical house-flavored track.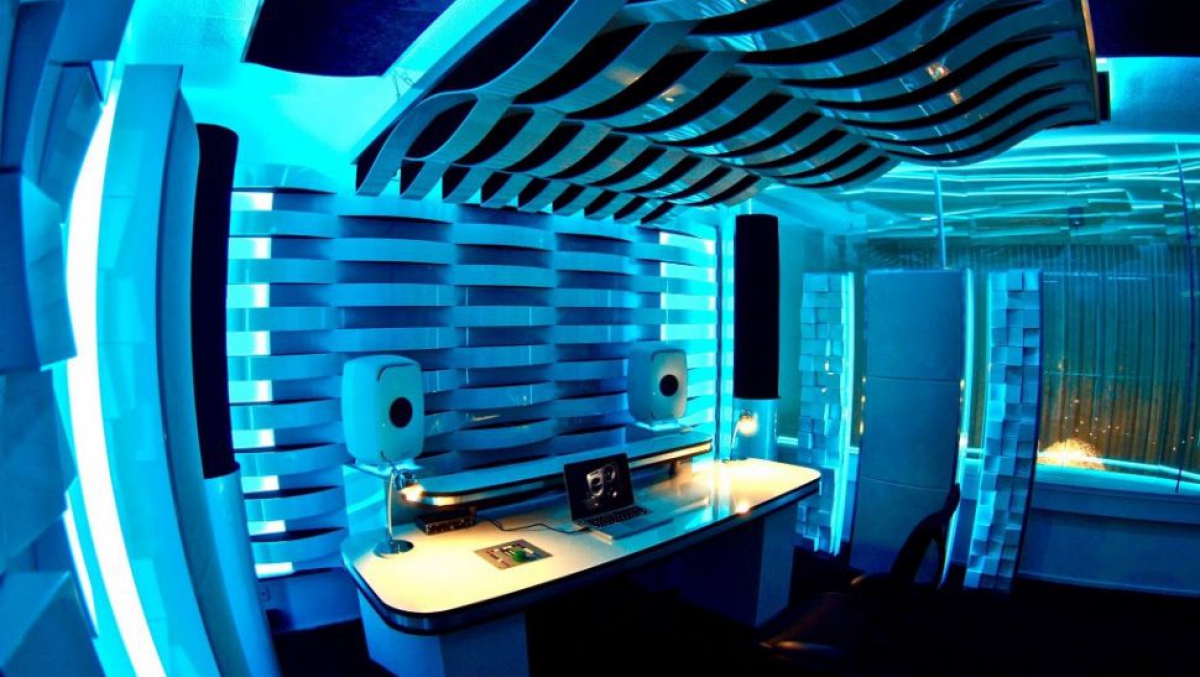 Richie Hawtin Unleashes Surprise Album
After mysterious records were popping up in a vinyl shop in Berlin, Hawtin revealed in an interview that he was compiling these into an LP. Today, the veteran released the album with no forewarning. Featuring tracks from several of his monikers, the 15-track album is in honor of 25th anniversary of his Plus 8 Records.
"We thought of celebrating in many ways—an anniversary world tour or releasing a best-of compilation. However, in keeping with the original vision of Plus 8, we decided to celebrate the occasion by revisiting the very reason we started the label in the first place: releasing new forward-thinking music."
Hawtin went on to explain the process and thinking with this LP, which is now available for streaming on Spotify.
"For me personally the anniversary was an inspiring moment to get back into the studio with similar intentions as in those early days. I was very happy to be back where it all started. Equipped with updates of my original studio 'friends' and combined with the latest recording technologies, I then stripped the setup down to its basic components and found freedom within those limitations. No real plans, just the everyday process of getting up, turning on the gear and pressing record. In that environment I had the opportunity to revisit the personalities that I had explored earlier in my career, re-defining my own interpretation of techno. From My Mind To Yours."

Nicky Romero Opens Up About Anxiety Disorder
In a recent interview with Billboard, Dutch DJ Nicky Romero detailed his struggle with anxiety which was so difficult at one point, he considered quitting music altogether.
"I didn't know what was going on with me so it took me a while before I realized that it was not just depression or lack of sleep. It was a pattern that I was stuck in. Rest would not solve the problem. I read about 10 books and spoke to 12 different therapists and they all had their techniques on how to recover, but they didn't understand what I was going through..."

Romero said he relied on the support of good friends like David Guetta as well as peers that have experienced similar struggles including one of the members of Blasterjaxx. This on top of finding literature that resonated with him and becoming aware and accepting of his anxiety finally allowed him to start taking steps to handling and overcoming it.
"I knew from the beginning that all these feelings I was having weren't really me. They were just thoughts that came up. There were thoughts that I wanted to quit music, but I knew at the same time that it was not me. I was just the one observing the thoughts; I wasn't the thought itself. I could see that it was not me wanting to stop music, but rather this negative energy trying to take over. Music has always been my passion. I've never wanted to do anything in the world but music. The only thing that was holding me back was the fact that I just couldn't do it. I couldn't access my creativity energy and that was what was holding me back, it wasn't the music itself."
Being present and being able to separate yourself from your thoughts are two of the strategies that Romero is now more careful to practice and think about regularly. Amidst some up and downs, the Dutch mainstay forges on. Romero's now working on a three-song video series, a collab with Nile Rodgers (Daft Punk collaborator but legend in his own right) and is also experimenting with different styles, including a 120 pm song.
Read Billboard's full interview with Nicky Romero: http://www.billboard.com/articles/news/dance/68053...