Mad Decent Boat Party: How Our MadFam Came Together During a Tragedy
*Written by Emily Hall and Yousef Ezz
MadFam isn't just a label for the community of the 2,700 people on board the cruise - it has grown to be so much more than that. What started as a group of people from all walks of life has now changed our perception of music's unparalleled influence on society.
They were our family long before we even boarded the inaugural 2014 cruise, but now, we find ourselves about a month after the second voyage, and more importantly, after the tragic loss of Kaylyn Sommer Davis. After losing so much, we've taken a moment to reflect upon our experiences on the Norwegian Pearl back in November, and come understand how this grievous incident was able to bring us closer than ever before.
Beyond the Music - Coming together as a community
Yousef: I entered the DJ Mix Master competition, and won the community vote to represent MadFam among the artists performing on the boat with a 45-minute opening set the first day. It was my first time really experiencing the power of a music family, and it was incredible to see how involved everyone was to support each of the finalists and really take the contest seriously. I felt very blessed to have the support of strangers and it made me TEN times more excited to meet them.
The crowd in itself is very Mad Decent-esque, and while the second year seemingly attracted more frat-styled attendees versus legitimate Mad Decent label supporters, it was eye opening to see people come together in adverse times, where it can seem practically impossible to make the situation any better.

Emily: I am an "OG" MadFam member, so I also recognized an immense contrast between the attendees on each cruise since it's launch. The difference in this year's crowd was noticeable even from interactions in the Facebook group, and it was even more evident once all 2,700 of us were aboard the ship. For many of us, it was quite clear who was a veteran and who was a "kinder-cruiser", but despite the growth in the attendance, the first day exceeded expectations and set off the cruise to a strong start. To be honest, I even went to bed a earlier than anticipated the first night because I wanted to save my energy for the rest of the cruise.
Photo by: Will Byington
Emily: The first thing I noticed is that people around me did a lot more than just take shots with each other on the pool deck. They formed a relationship almost immediately, and lost any intimidation of being an "abnormality" on the boat. It didn't matter if you personally knew Kaylyn or briefly knew her through the Facebook group, you could still feel her absence throughout the days to follow. It made a lot of people realize the importance of compassion, sensitivity, and humanity as a whole.
Yousef: Speaking truthfully, the vibes on the boat were weird following the tragedy, but I think it was more so due to the fact that people didn't know what to do. After the initial announcement that a guest was overboard, no one really realized how serious the conditions were. During the search & rescue people became impatient, confused, and disappointingly unsupportive. Some people, who were obviously intoxicated, began throwing objects into the water from their balconies.
With the captain having to request several times over the PA system for them to stop disrupting the search, it was obvious that MadFam needed to do better - and that's when the artists stepped in. A-Trak and friends managed to set up in the Stardust Theater and play an old school hip hop set. The majority of the boat soon caught wind and made their way over. It was an emotional performance, bringing people together and reminding them what it means to be MadFam again.
That massive b2b session behind the decks not only reinstated what Mad Decent Boat Party was all about, but also provided boat party guests with hope that with time things would get better. That set definitely proved to be a monumental turning point for the cruise.
Emily: It wasn't even just a small group of friends affected by this horrible happening, as it was very apparent that the majority of the ship was genuinely affected. Even the artists took a moment of their time to show respect toward the tragedy, as many media outlets took the opportunity to exhibit the negative outcomes EDM is blamed to often cause. Skrillex was the first to speak out about the unfortunate occurrence: "I want to thank you guys for your amazing energy. And I just want to acknowledge that we've been through some real shit out here. We have one more day on this boat, one more day to make this trip incredible."
How the public and media handled the situation
Yousef: This isn't the first time someone has passed away at a music festival, but this incident really became a disaster of it's own. The media overall failed to tell the story in a truthful and respectful manner, and contributed the ultimate stigma that EDM is a glorified "drug party". Due to the circumstances communication was limited, which meant that accurate information was hard to obtain, and it eventually lead to the obvious assumption that drugs were the most plausible solution to this horrid event.
Sixthman and authorities onboard handled the conditions the best they possibly could have, putting an emphasis on communication on the boat with announcements every 15 minutes, prioritizing everyone's well-being and trying to reduce the anxiety and distress on board.
Emily: With artists, media outlets, and fans outside of the situation contributing to the online mayhem, people across the globe grew an even more skewed perception of what actually went happened. Many of those not on the ship revealed a distasteful side of their personal humor - Knife Party, in particular, took an aimlessly cheap shot at the sensitive situation, making a pun relating to one of their previous albums Abandon Ship:
Emily: Now despite the negativity that was outrageously publicized, very few focused on the amount of unity and love that was ultimately able to remedy our mood. It was truly remarkable to first hand see people coming together in a time of desperate need. Those affected on the boat witnessed the marriage of Corey and Kaylyn Sommer Davis, creating a much deeper cut and life-altering realization. While this situation unfortunately displayed the adverse effects of misjudgement and online tyrannizing behavior. Mad Decent Boat Party released an official statement the following day:
On November 29th, 2015, husband Corey Davis organized a beautiful ceremony of Kaylyn's life, undoubtedly with the support of MadFam. With the financial backing of two GoFundMe pages that raised over the set goal of $15,000, Corey was able to say his final goodbyes alongside friends and family.
What we learned on Mad Decent Boat Party
Emily: It took us a little while to realize what each of us personally took away from that unforgettable trip. It made us realize how many people's lives you can affect by spreading your light and love. All anyone ever heard about Kaylyn was about how great of a person she was, people only spoke the highest of her. It proved to us first-hand that it is best to remember people in their best, shining light – we will always remember her genuine smile and her kind spirit.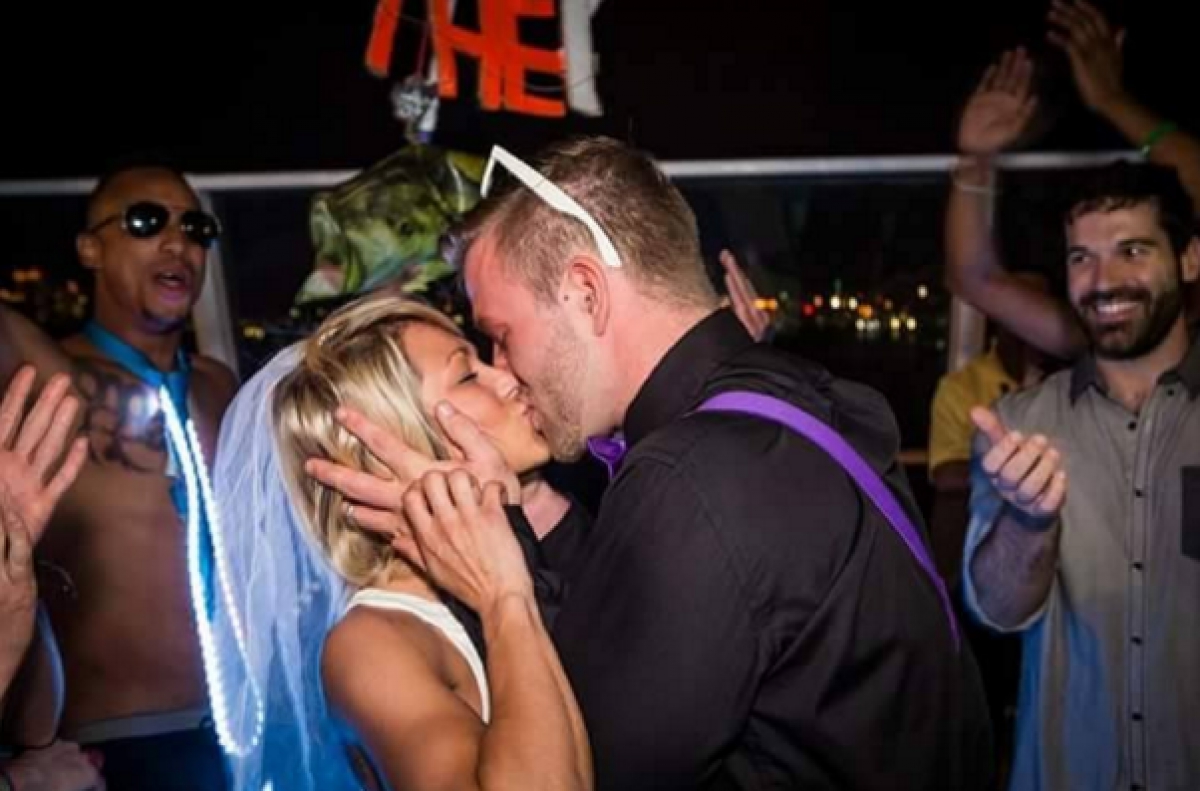 Yousef: It showed us that life is precious, and it is seriously important to live life to the fullest while you can. Shipping off on a four-day cruise to Cozumel, Mexico was a burning hope to escape reality and try to figure ourselves out a little bit. In the end, we figured that the people we choose to surround ourselves with define who we become in life. That's probably the biggest lesson I've learned this whole trip.
Emily: The dance music community can be a massive support system. It took me a while in life to find the kind of music I really liked, but now looking back, I think I mostly liked the type of people it attracted and they become the type of people I wanted to surround myself with. Without a doubt, the music pulled me in and changed my life forever, but the people I have come into contact with have taught me things I don't believe I would've learned otherwise.
This trip taught me how much music does actually bring people together, that music has the power to generate change, and ultimately save lives. We all got in this music one way or another, for us, it was the people we discovered through this movement that attracted us, and it brought us here. The people we have connected with through this trip will forever change us. MadFam made us stronger, more compassionate, and more accepting of strangers.
"To all of my MadFam, there aren't words that I could ever use to express the amount of love I have for you all. I am so blessed to have each one of you in my life. Thank you." - Corey Davis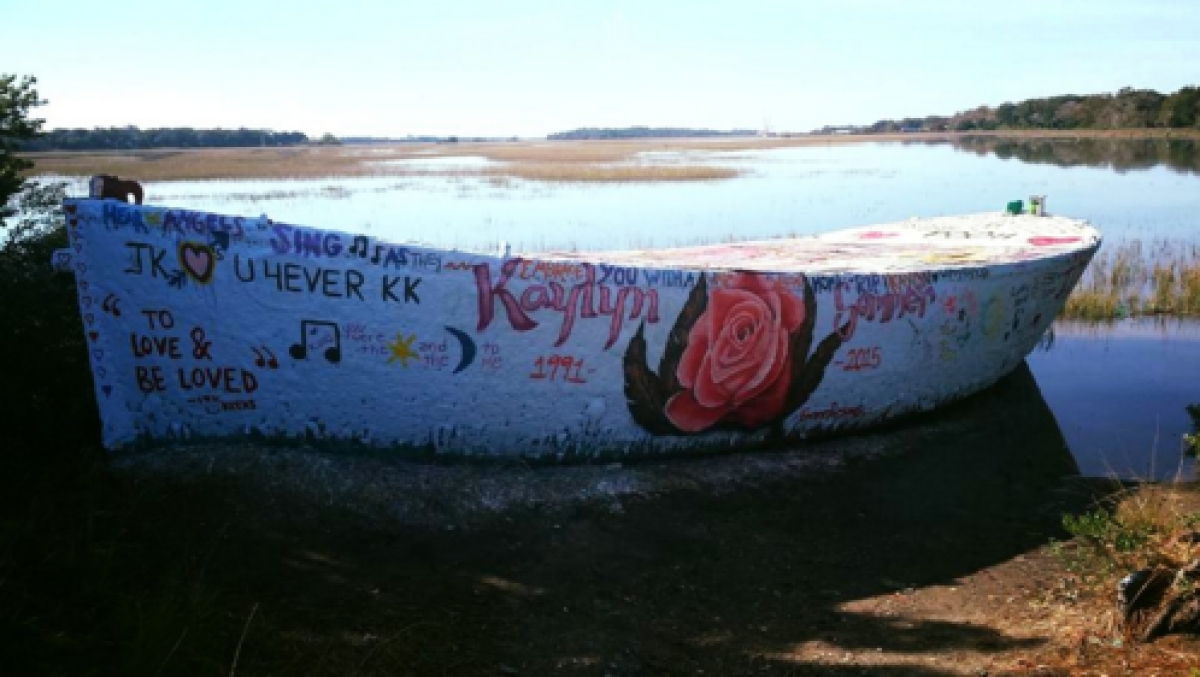 Yousef & Emily: The expectations of this year's boat party were met in an unlikely, mysterious way that will forever rest in the way we personally view music festivals. Situations like this make you realize how important and life-changing it can be to have music bring people together in times of opposition.
The power of support and communal goal in making the absolute best out of a terrible situation allowed us to be there for people when they really needed them most, and Mad Decent Boat Party 2015 will forever rest in our hearts as something far from another "EDM festival death," but rather the loss of a friend, mother, and lover, and life-changing experience that will impact us all forever. Rest in peace Kaylyn Sommer Davis, may you find rest in paradise.