This Guy Got the Ultimate Fan Gift After Dislocating His Neck at a Show
Barely Alive took to Facebook the other day to dedicate a shoutout to a special fan. D'Angelo Jimenez, aka DJ Jimenez or "BeastMode TrapGod," 20, from Bellevue, WA attended Jingle Ball on December 12th at Studio 7 in Seattle. During Barely Alive's set, he got down so hard he went down in EDM history.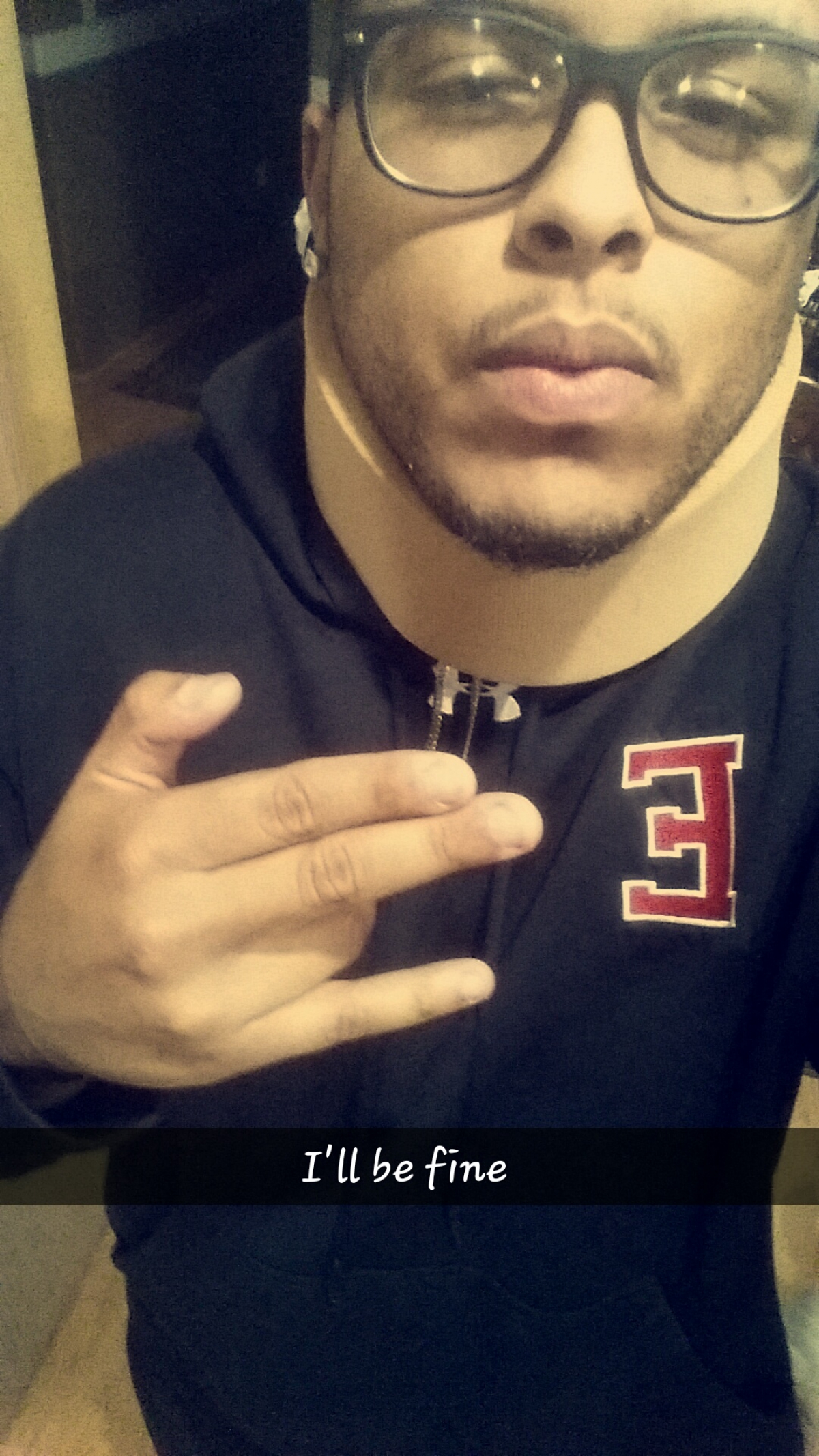 Jimenez actually head-banged so hard, he injured his neck! While the above x-ray is a generic image, he spent 15 hours in the emergency room and was diagnosed with a dislocated neck. We reached out to the hardcore fan to hear the story straight from him:
"I was with some friends at the event and we were all vibing out! When Barely Alive set foot on the stage I had a feeling in my gut that something amazing was going to drop! Little did I know it was going to be my neck haha!

In the middle of the set a song came on that I was really feeling, I was in a big headbanging group sesh where everyone just headbangs into the center and it's all good times! Next thing I notice is a pain in my neck. I gave no attention to it at first and kept on banging my neck around.
I was with my mother when I noticed something was seriously wrong when I couldn't move my neck with out pain. We went to the emergency walk in and that's when they told me my neck was fucked up! They then proceeded to feel up my neck and told me I needed to get some things 'popped back into place' not so much a broken neck but more so dislocated neck and what not. Barely Alive is awesome and even with my injury will still be one of my favorites. I've been a EDM fan for over 6 years now and my very first rave was Paradiso 2014, and it honestly changed my life :)"
Barely Alive showed appreciation by giving Jimenez the ultimate fan honor... guest list for life!