Martin Garrix, Dillon Francis, Hardwell & Ferry Corsten All Have Big News
Here's what's happening in the world of EDM...
Martin Garrix & Dillon Francis Drop Music Video for "Set Me Free" Collab
Two of EDM's most lovable producers teamed up for a collab for Francis' debut album Money Sucks, Friends Rule, which was released in October of 2014. Now their collab "Set Me Free" has gotten the trippy video treatment. Check out the new music video for their collab.
Hardwell Makes History with World's Biggest Guest List Event in Mumbai
Hardwell had a record-breaking 70,000 fans come out for his 'World's Biggest Guest List Event' at India's largest stadium in Mumbai on December 13th. The theme and mantra for the event was "make a social difference." Over 125,000 registered for the event, proving the true power music can have in uniting people for the purpose of positive change. Not only did the event result in education aid to more than 3,000 underprivileged children in Mumbai, but it spread awareness around the urgent issue of the inaccessibility of education for children living in the slums of India.
After the most recent event, the United We Are Foundation in partnership with the Magicbus charity organization has now benefited over 18,000 children through this unique fundraising campaign, a feat that no other figure in EDM has yet to achieve until now. Check out the stunning shot of the historic event captured by none other than EDM photographer Rutger Geerling aka Rudgr.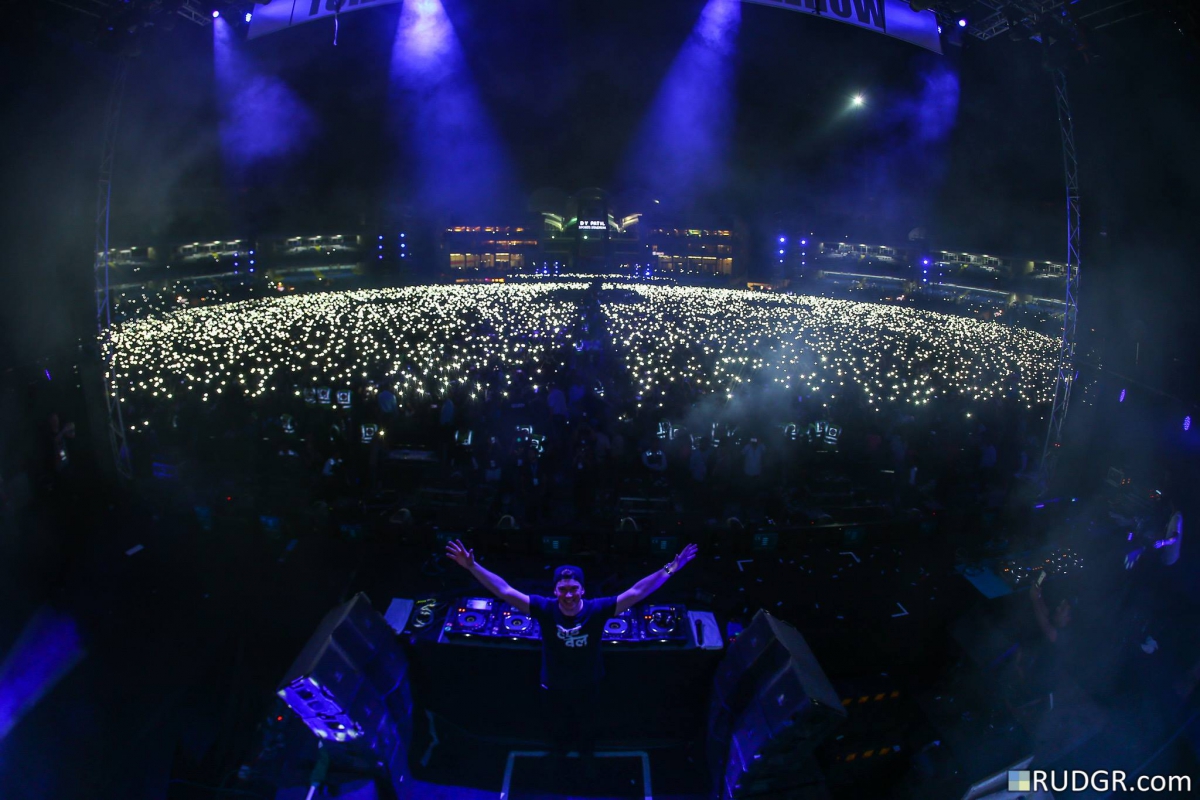 Ferry Corsten Drops Final EP of Hello World Series
The third and final installment of Corsten's Hello World EP series arrived last week via Flashover Recordings, providing yet another impressive showcase of the trance veteran's ability to conquer such a wide array of genres and styles while maintaining a distinct perspective. Listen to the third EP below, and then grab your own copy here. Corsten also recently resurrected the Gouryella project, originally launched with Tiësto, with the release of the first Gouryella track in 15 years and the announcement of a tour. Learn more about what's in store for Gouryella Live here.