From Skrillex's New Collab to What So Not's Long-Awaited EP [LISTEN]
Here are all the details...
Skrillex's New Collab with Chance the Rapper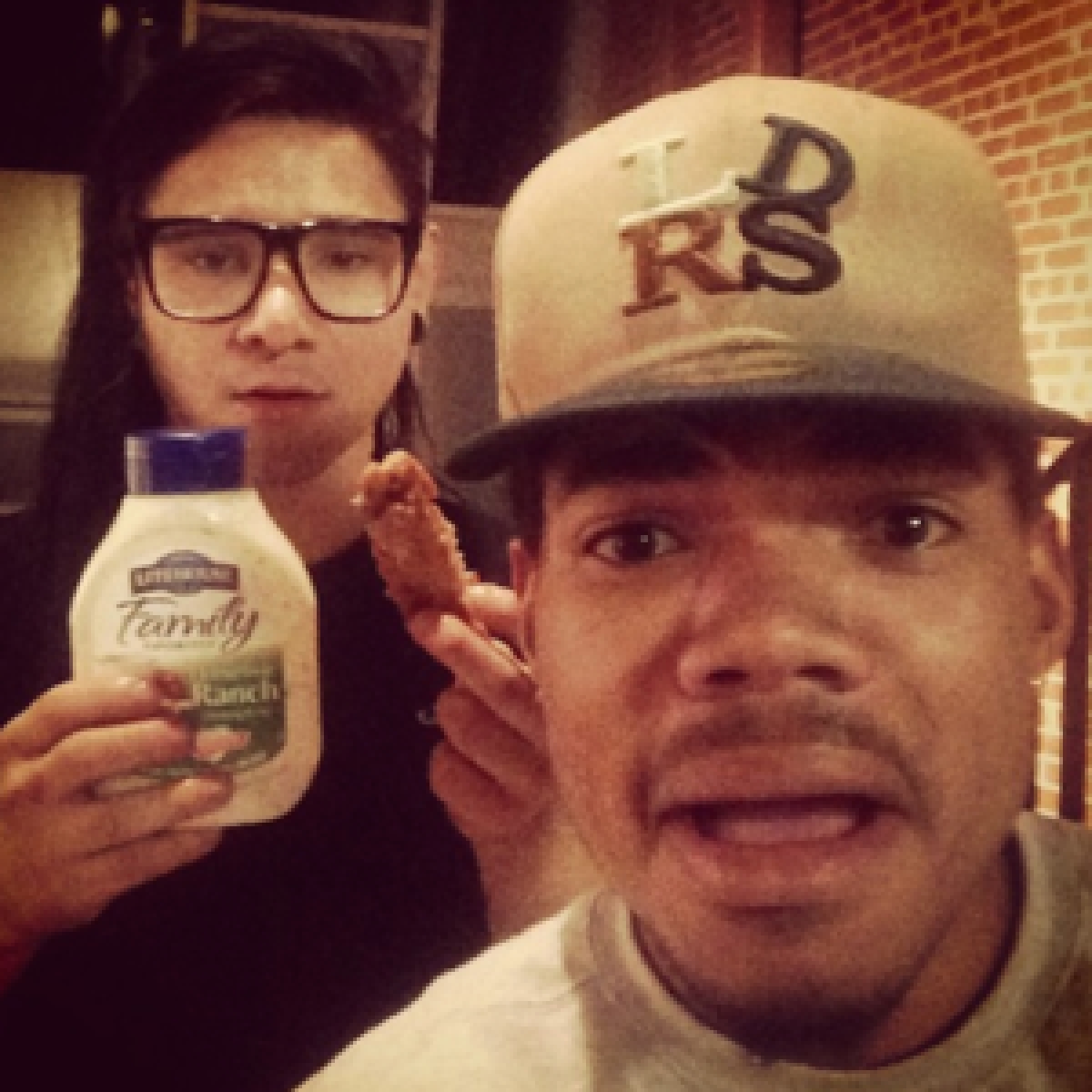 Skrillex's unreleased remix with Chance the Rapper keeps finding its way to the internet, most recently when fellow OWSLA producer Mija including the track in her set during a recent performance in Washington DC. These videos are being removed quickly, however, due to copyright violations. Skrillex and Chance the Rapper's remix is titled "Show Me Love" by Hundred Waters, another member of the OWSLA fam. While finding a leaked preview is difficult, fans can expect an official release soon, as Skrillex told Billboard in a recent interview that he's already directed the music video.
What So Not Drops Long-Awaited Gemini EP, the Last as a Duo
What So Not's last EP as a duo is finally here. After a long wait, fans can finally listen and download the EP (for free!) released through OWSLA and Sweat It Out and available on whatsonot.com as a Bit Torrent bundle. It will also be available through most digital service providers on Friday.
Although Flume has since announced his departure from the project, ensuring fans that Emoh would carry on the name and legacy as a solo act, the EP marks the last music the two producers created as a duo. The previously released title track "Gemini Ft. George Maple" racked up over 4.4 million plays in 8 months, while "Oddity" as well as the Dillon Francis collab and the track featuring KLP all recieved live debuts that increased anticipation for the EP release.
Rudimental Releases VIP Mix with Big Sean and Vic Mensa
Genre-bending British group Rudimental released a VIP mix of their hit track from their sophomore album We The Generation, which snagged the No. 1 spot on UK charts.
"We did a remix for Big Sean a while back, so we then hooked up a session for when he was next in London. We knew we wanted to collaborate on something and he really felt LIAOM, so we reworked it and changed the beat to make it suitable for a rapper."
"Vic Mensa is one of our favourite up and coming rappers so we got really excited when he agreed to jump on for a verse. It felt like a good fit with Big Sean and we're so pleased with how it's turned out."

Mad Decent Drops Videos for Diplo and Major Lazer Collabs
In the last week, Mad Decent dropped two big music videos. The first was for Machel MOntano and Sean Paul's "One Wine" track produced by Major Lazer, while the second was for Diplo and Sleepy Tom's hit collab "Be Right There." Check them out below as well as a word from Montano on significance of "One Wine."
"'One Wine' is a very special track to me as it represents a union of two sounds from the Caribbean - Soca & Dancehall - genres that have been evolving, expanding and blending even more in recent years. With the success of this song and others like Major Lazer's 'Lean On' & Justin Bieber's "Sorry" it's clear that the world continues to embrace and is celebrating the current Caribbean music culture which is a dream come true." - Machel Montano