Copycat DJs Get Burned in New 'Propaganda Art' [IMAGES]
A week ago, we shared a cryptic email featuring propaganda art calling out the "#1 DJs" Dimitri Vegas & Like Mike. After researching the sender's name, we discovered the mind behind the project goes by the name of Demur. Last night, we received another email from the mysterious artist, this time calling out all cookie-cutter DJs.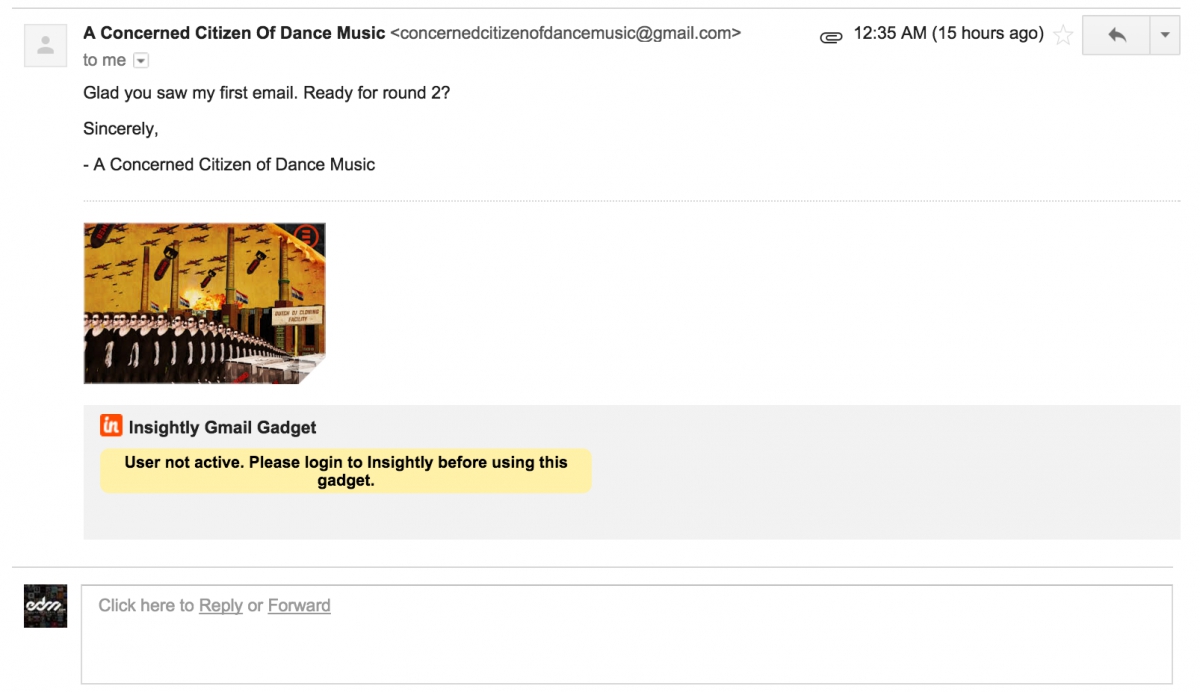 The propaganda-style art attached to this week's email is titled "Dutch DJ Cloning Facility," calling out all of those DJ-look-alikes that apply the same sounds and formulas hoping to enjoy the fame and prosperity of the contrived DJs before them. From the all-black, soaring necklines to the "Pryda snare" and "distorted kick," this merciless depiction of mainstream progressive house is demanding the entire community to raise the standards as it looks to expose factory settings in favor of true art and creativity.
WARNING: Don't let your sensitive side cloud the bigger picture. This message applies to all subgenres and regions where dance music is thriving. Bass music has its fair share of copycats too. It's not just calling out Dutch DJs or Hardwell-wannabes... it's calling out any "artist" that is giving into formulas rather than working to push the limits of their genre and dance music as a whole.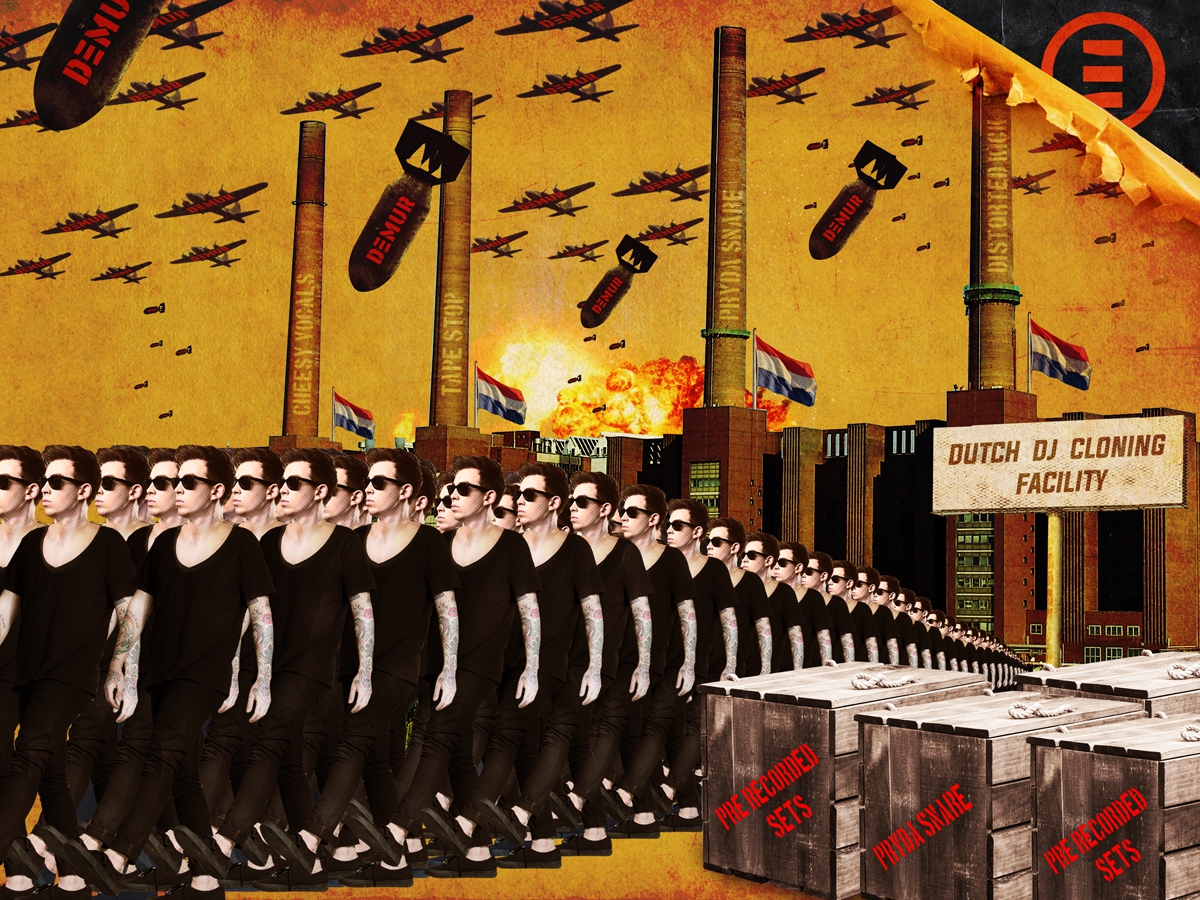 So far all we've found on Demur is a Facebook page, tipping us off that it is in fact a new music project.
https://www.facebook.com/D3mur
EDM is experiencing a transition, and it seems Demur is taking advantage of fans' growing fatigue over cliches in hopes of pushing the community back into unknown territory. After all, dance music was founded in innovation.