Point Blank Presents: Breaking Into EDM [Ep. 014 - Goldplate]
EDM.com has once again teamed up with the award-winning Point Blank Music School to present Breaking Into EDM: where your favorite artists and industry-insiders share words of wisdom, tips of the trade, and personal stories of making it and breaking it.
In this week's segment we hear from Icon Collective student Goldplate (real name Jeremy Efron). Already having collaborated with dance music heavyweights Protohype and Ghastly, the LA-based producer is a proven force to be reckoned with. Check out his tunes here and read on to learn more about the legend in the making.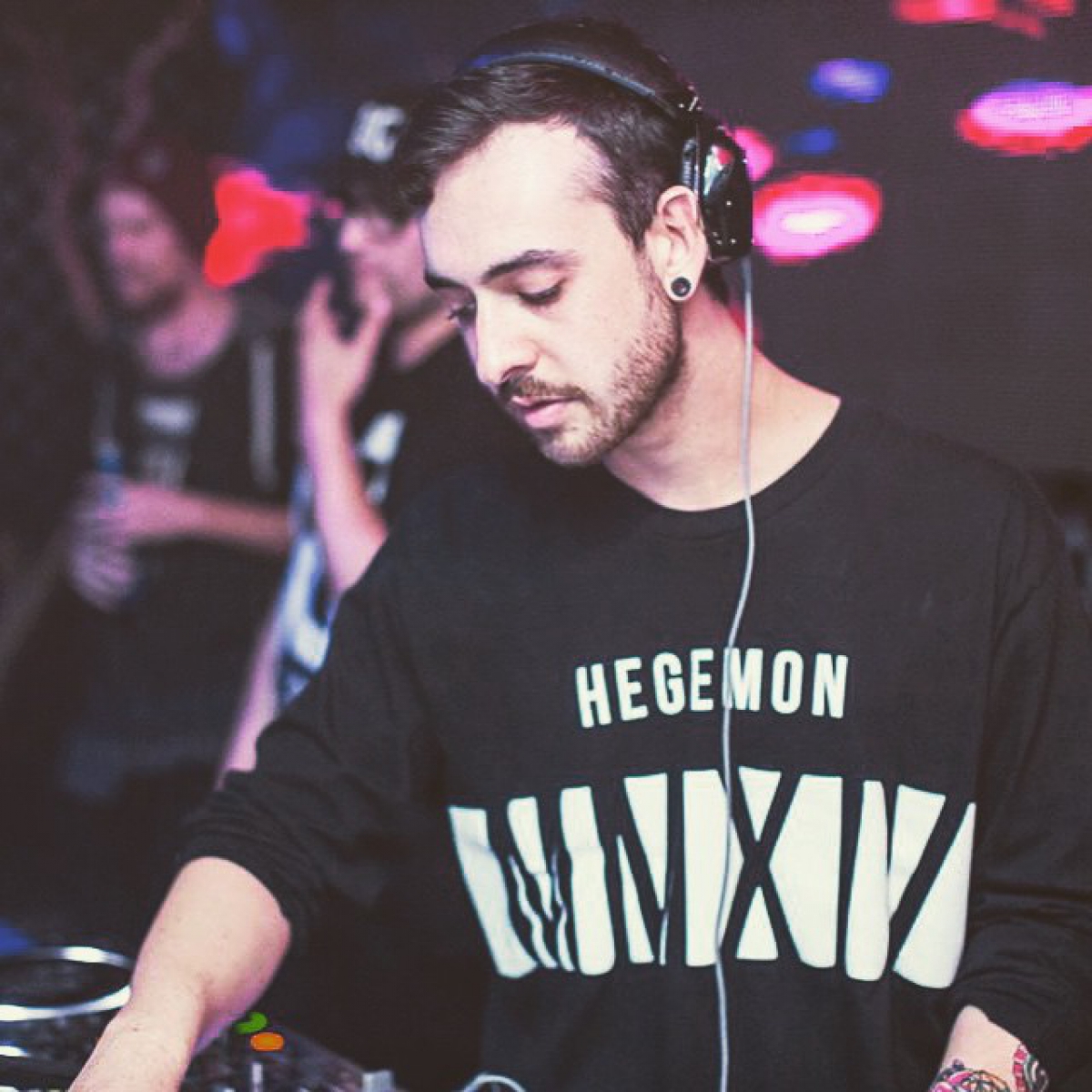 EDM.com & Point Blank: So what's your musical background like? How'd you end up producing electronic music?
"My musical background is pretty eclectic. My father was a drummer through college playing in jazz band, and growing up I remember hearing him jam to classic rock in the garage every night when he got home from work, which kinda familiarized me with drum beats and rhythm since I was young. I was introduced to hip hop and 'KROQ' by my older neighbors when I was in 1st grade and that would pretty much be the music I grew up to. I picked up the guitar in 4th grade and from then on music became my life. At the beginning of high school, I joined a pop-punk/hardcore band with a couple friends and pretty much dedicated most of my time to writing, practicing and performing. We did pretty well, we played shows consistently, had tracks played on KROQ and talked with A&R scouts. After graduating, the band fell apart for a number of reasons, so I decided to go to college since that seemed like the only logical thing. While I was in college I began to go to local drum'n'bass events, and instantly became infatuated with bass music. The final nail in the coffin was when I downloaded Ableton, because from then on I pretty much skipped class to make shitty beats. After I dropped out, I found Icon and the rest is history."
EDM & PB: At what point will you consider that you've 'made it' as an artist?
"Probably when I play my first legit festival or tour. I feel like at that point you have your own sound, people know you and your brand and you're comfortable producing/performing. Pretty much when I can pay my bills with the money I make from music."
EDM & PB: Musically, who are your biggest inspirations? Why?
"I have a lot of inspirations that you wouldn't really translate to the music I make, and often they inspire me through different outlets. Musically I love artists like John Coltrane, Miles Davis, Pink Floyd, Tears For Fears, Led Zeppelin, mostly because they incorporated so many new ideas and ideas that were regarded as 'crazy' for their time. My favorite lyricist has to be Jesse Lacey of Brand New, he not only paints a picture but manifests emotion as well just with lyrics, and uses multiple forms of religion/mythology/history as metaphors which I love. In electronic music, gotta go with Skrillex obviously. He's just a super positive dude and works with everyone, which is definitely a goal of mine as well."
EDM & PB: What do you think the future of dance music will sound like?
"I think we're going towards an electro-ish period of dance music. 'Bass house' is pretty much electro, bass music is becoming extremely diverse in terms of BPM and sound design, and hip hop is becoming very synth heavy. I also believe there's going to be a boom with mid tempo, as well as more chill/ambient type sounds. I think we're entering a 'free for all' and will see different methods of live performance and new production techniques."
EDM & PB: You recently teamed up with Ghastly for the track 'Dogs In The House', how did the two of you start working together? What was the collaboration workflow like?
"So David (Ghastly) and I met while I was going to Icon. He came in to work with two of my good friends, Jauz and Sullivan King, so we met through them. I was actually a fan of David's old band The Irish Front but didn't know he was the vocalist since I hadn't seen them live, so after I found that out I got that 'this is a very strange world we live in' feeling.

The collaboration was actually pretty magical. I was working on a house track one morning, laying out the instrumental ideas and noticed the track needed a vocal to give it what it needed. During this time David was making this combination of jackin' house mixed with bass music, so I sent him a video of what I had and asked if he had any vocals that would fit. Ironically, he had been laying out vocal ideas that morning, so he came over and put the vocals over the track. We pretty much instantly looked at each other and knew we had something good. That day we went to work and finished the song in a few hours. To this day it's the most natural and surreal track I've made."
EDM & PB: As many producers can attest to, it's not uncommon to find yourself stuck in a creative rut. Where do you usually find inspiration?
"I really try to be easy on myself when I can't write. When you're your own boss, you have to treat yourself with respect and encourage yourself rather than be negative. I also don't listen to electronic music during these periods, and try to explore and draw inspiration from other forms of art like cinema, art exhibits or spending time in nature. I would mainly just say relax and practice something like sound design or engineering if you can't seem to write anything."
EDM & PB: What is the best piece of career advice that you've ever received?
"Don't make a plan B, make plan A work."
EDM & PB: And the worst piece of advice?
"Riding trends to get recognition. I would rather take more time to build myself than to blow up from producing what's currently popular."
Stream Goldplate and Ghastly's 'Dogs In The House' above & grab your copy here via the Echelon artist collective!
For more inside tips and expert advice on everything music industry, check out Point Blank Music School, with courses in London, Los Angeles and online. The award-winning electronic music school boasts former students including Claude VonStroke, Nicole Moudaber, AlunaGeorge, Plastician, and many more. Catch this week's production 'Quick Tip' below and head to their site to sample a course for free.