From the Fastest Growing Genre to Oliver Heldens & Steve Angello's Big News
Industry streaming figures collected by Official Charts Company and analyzed by the British Phonographic Industry (BPI) have concluded that streaming of electronic dance music is growing at a faster rate than another other genre in the world. Data showed that streaming numbers for electronic dance music doubled since last year, thanks to both newer and veteran acts including Disclosure, Years & Years, Rudimental, The Chemical Brothers, Leftfield and The Prodigy.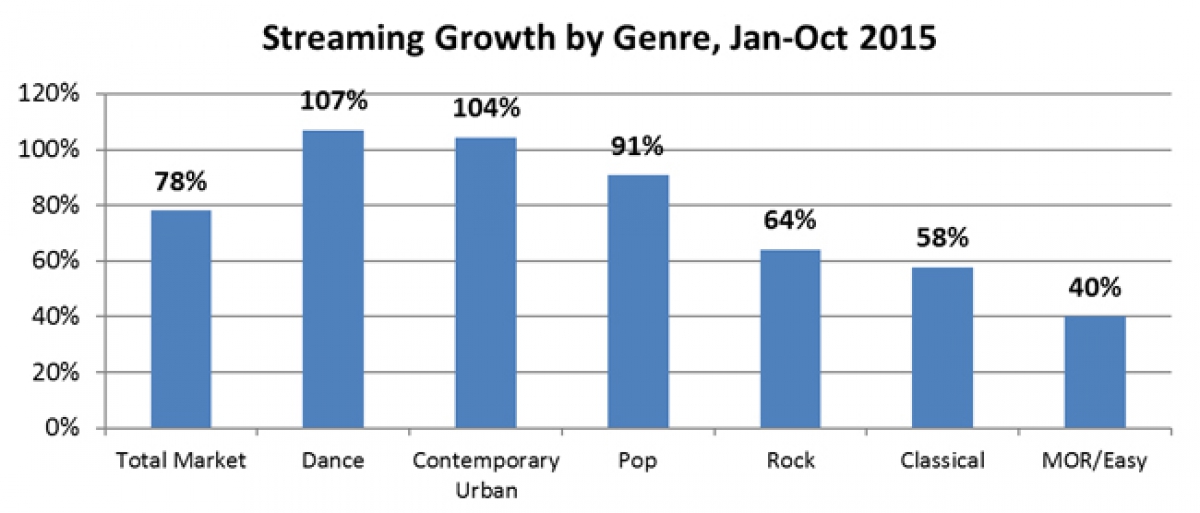 In the first 10 months of 2015, house and garage was responsible for 48% of all digital and physical singles sold in the UK while mainstream dance music accounted for 38%. And according to an AudienceNet survey, 7 out of 10 dance music fans are discovering new songs through Spotify, Deezer and Google Play.
"The growing appetite for Dance music has been evident throughout 2015. The Dance audience is incredibly engaged, knowledgeable and passionate, as these new findings show. They are eager to discover new music using a variety of platforms, tend to invest more and are more likely to subscribe to streaming services." BPI
While "Lean On" was the most streamed song of the year and Diplo the most Shazamed artist, Calvin Harris
BBC Radio 1 happily shared the findings along with the news that it has expanded it's dance music programming adding new residencies Oliver Heldens, Steve Angello, Nina Kraviz, Dub Phizix & Strategy and Kode9.
"Not a day has gone by without me thinking about the show. I'm ready for a new year with some incredible new music! Let's get on this journey on January 21st!" - Steve Angello

"I'm really honoured that from now on I have my own Residency on BBC Radio 1! I hope you all tune in and listen every month." - Oliver Heldens

Check out the new residency roster:
First Thursday of the month, beginning 7 January
10pm: George FitzGerald
12am: Dub Phizix & Strategy

Second Thursday of the month, beginning 14 January
10pm: James Blake
12am: Nina Kraviz
Third Thursday of the month, beginning 21 January
10pm: Steve Angello
12am: Oliver Heldens
Fourth Thursday of the month, beginning 28 January
10pm: Heidi
12am: Kode9