Fans are Divided After This B2B
Armin van Buuren went back-to-back with #1 DJs Dimitri Vegas & Like Mike this weekend at Bringing the Madness 3.0 in Antwerp, Belgium, and fans seem to be divided. After the A State of Trance host posted about the B2B on social media, fans took to the comments, some expressing discontent and some standing up to defend their favorite DJ and trance legend.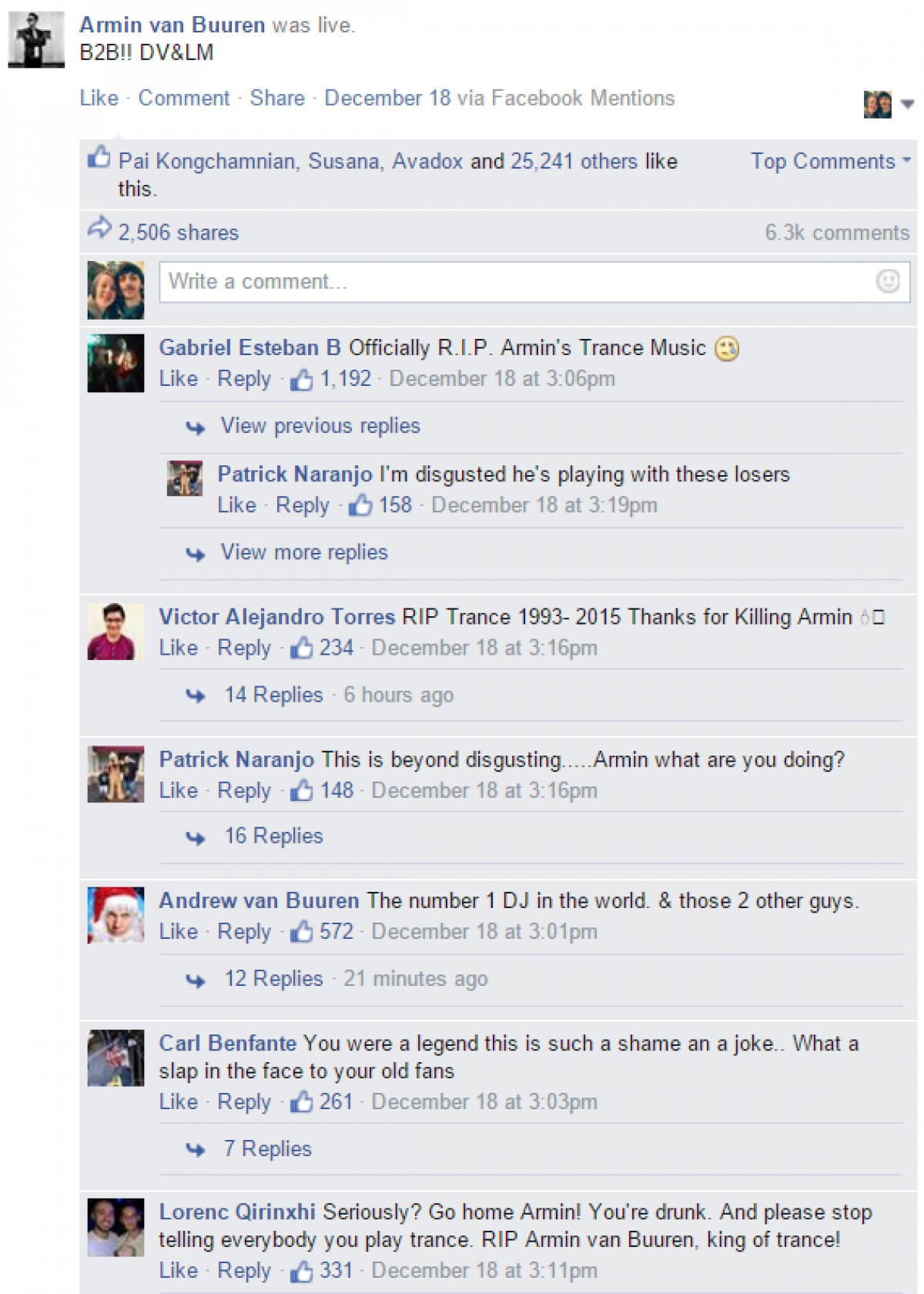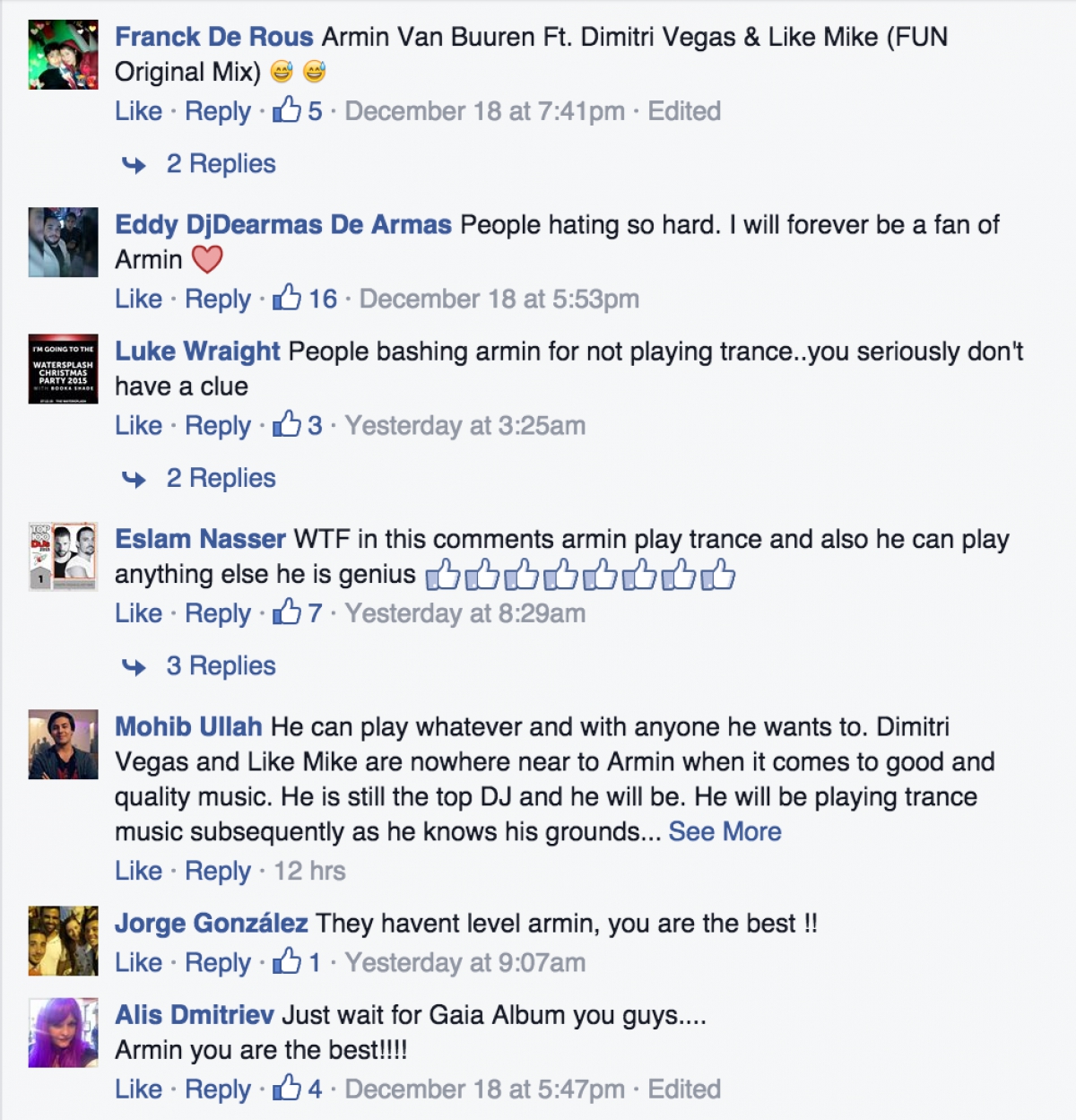 While we don't want to perpetuate negativity, we do encourage fans to participate in respectful discourse. A part of the community seems to have drawn the line at Dimitri Vegas & Like Mike's iPad promotion during voting for DJ Mag's Top 100 DJs list. They are making sure that it is not forgotten or forgiven, and other DJs that involve themselves with the duo will now apparently have to bear the consequences of mixed reactions.
I think there are some questions we should all consider. If publicity such as this continues, will it detrimentally damage the duo's brand and would justice be served via natural selection? Or are the Belgian brothers reaping enough benefits from the title to not be affected by it? Is there something Dimitri Vegas & Like Mike could do to win over the majority opinion? What would it take?
Hey Famous DJs: Wanna Prove You Don't Use Ghost Producers?
Do we really think that a majority of the votes the duo received were completely invalid because they were unfairly obtained? After all, we don't know exactly how many votes they earned from the iPads. Maybe they really do have that many fans, and if that's the case, maybe we need to be looking at ourselves as a community.
Does Armin really deserve the heat? Should he have taken a stand or should he be acquitted for being nice or for not wanting to ruin a relationship?
Maybe what can come out of the situation is a conversation about how the voting system could be adjusted. But at the very least, I think it's a lesson to all DJs that if they even appear to be campaigning unfairly for votes that they are likely not going to get away with it.