Point Blank Presents: Breaking Into EDM [Ep. 015 - Crichy Crich]
EDM.com has once again teamed up with the award-winning Point Blank Music School to present Breaking Into EDM: where your favorite artists and industry-insiders share words of wisdom, tips of the trade, and personal stories of making it and breaking it.
Up this week is Buygore favorite Crichy Crich. Already haven taken the electronic music scene by storm, the Houston-raised and LA-living rapper is showing no signs of slowing down. In the past year alone, the hip hop heavyweight has collaborated with the likes of RiFF RAFF, Styles&Complete, Crizzly, and more. Keep an eye on Crichy Crich in the coming months, the sky's the limit for this kid.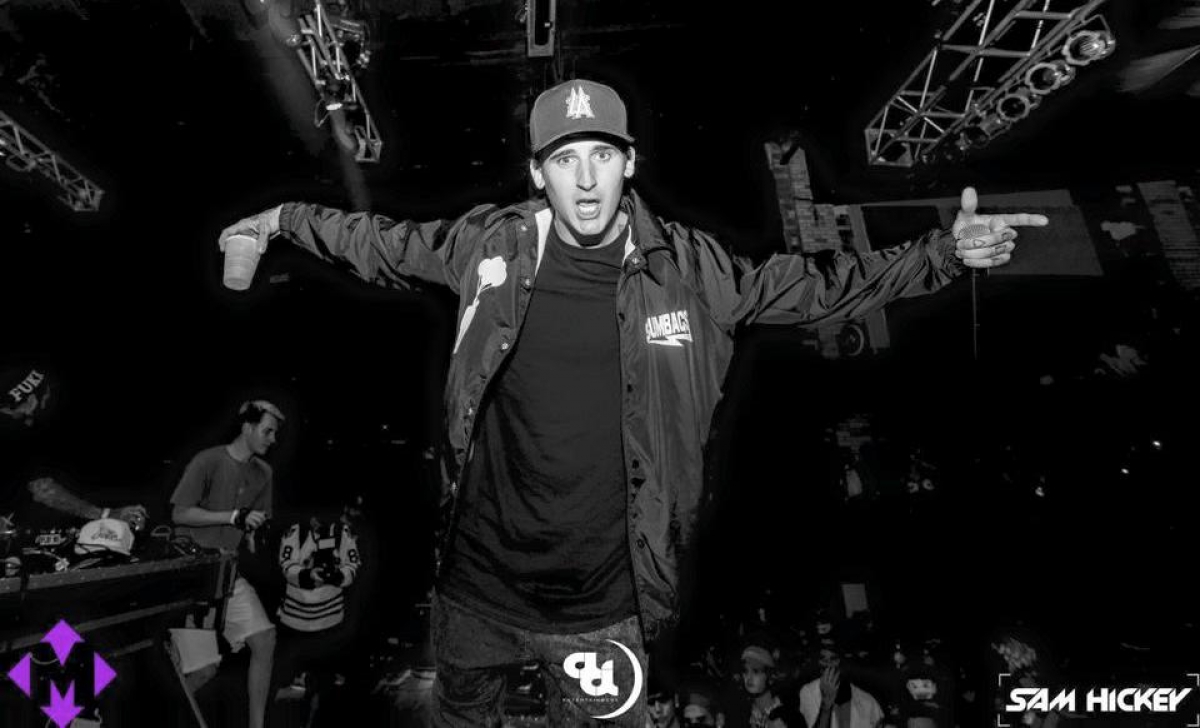 EDM.com & Point Blank: So what's your musical background like? How'd you end up getting so involved in the dance music scene?
"I come from a strong hip hop background. I grew up in Houston during the 'DJ Screw' era. Texas rappers had a huge influence on me. I've been into electronic music for years now, and after my 'Gucci Jacuzzi' release with Riff Raff and Tincup things started getting a lot more serious for me in that direction.
EDM & PB: In three words how would you describe your sound/style?
"LET'S FUCKING PARTY."
EDM & PB: In the past year alone you've put out tracks with Riff Raff, Styles&Complete, Crizzly and more - what do you look for when deciding what artists to work with? What's your collaborative workflow usually like?
"This year was big for me from a collab release perspective, but I also recorded tracks with a lot of artists that haven't came out yet. I have close to 50 unreleased songs at the moment with some of my favorite producers in the game. Many people are only focused on collabing with 'bigger' artists, me, I'll work with anyone whose sound I like. My workflow always depends on the producers or MCs I'm working with. Some producers like to work together and record in the studio and some producers send me beats online and we put the tracks together remotely."
EDM & PB: Who are your dream collaborators?
"Skrillex, Carnage, Diplo, Dillon Francis, and Justin Bieber (yes, I'm serious about the Biebz)."
EDM & PB: Who are your biggest inspirations? Why?
"RiFF RAFF was a huge inspiration to me. I met him 10 years ago selling his mixtapes at the mall in my home town. I've watched him turn into a successful headlining act after being hated by a lot of people."
EDM & PB: What can we expect from you in 2016?
"I'm dropping three EPs in the first six months of 2016. I'm working with some of the top hip hop and electronic producers in the game so expect to hear a versatile sound. I also have a project coming out this year that is completely different from what I've done in the past so I'm pretty excited about that too. Tons of shows, and more music than ever. Shit's about to go down."
EDM & PB: At what point will you consider that you've 'made it' as an artist?
"In many ways, I've already made it farther than I thought I would've early in my career. Just having the number of people tell me they love my music and seeing them sing the words to my songs at shows is an amazing feeling. But I'd have to say the moment I feel I've really made it is when I'm headlining international tours and spending my off days driving Phantoms around Beverly Hills. Meh... I even do most of that stuff anyway so who knows, I just want to see my music have a positive influence on as many people as possible."
EDM & PB: What tips would you give an aspiring artist on breaking into the scene?
"Don't worry about all the negative people who will try to bring you down. Focus on yourself and what you can bring, and surround yourself with a strong team."
EDM & PB: What is the best piece of career advice that you've ever received?
"Don't sign any type of deal unless it's 100% in your control creatively and knowing that you can put out what YOU want to put out. I've almost signed so many contracts that I would regret now. I have such high hopes in myself as an artist that I don't feel the need to rush anything. I'm having fun and things are working out."
Stream the free remix package of Styles&Complete, Exssv and Crichy Crich's hit "Starstruck" above and grab a copy of the original on iTunes here!
For more inside tips and expert advice on everything music industry, check out Point Blank Music School, with courses in London, Los Angeles and online. The award-winning electronic music school boasts former students including Claude VonStroke, Nicole Moudaber, AlunaGeorge, Plastician, and many more. Catch this week's production 'Quick Tip' below and head to their site to sample a course for free.