DJ Duo Finds Inspiration from Fitbit Sex Experiment
After seeing an article about a women wearing a Fitbit during sex, Toronto duo Zeds Dead decided to run their own little experiment. The duo asked fans to wear heart monitors to their sold out show in Austin, TX.
"You could see the rising heart rate and the spikes of activity, real data attached to the most natural act any of us know."
Thinking about it provoked the next half-joking, half-serious thought: "I bet our sets produce an even crazier reaction." The duo asked fans to wear heart monitors to their sold out show in Austin, TX. The plan was to collect data and compare it with the rhythm patterns of their set. They asked the fans participating to remain sober, although it was suspected that one of them ingested substances.
Zeds Dead was curious to see actual data that showed how their music made people feel and would be more telling than simply watching crowd reactions, and they plan to take the data to heart when designing future sets.
"There was no real goal other than to see--outside of clapping or social media reactions--how people really felt and reacted to our music. To see what songs our fans particularly loved. And not just which songs, but which parts of which songs, and which beats in which parts of which songs."

Check out the results and the songs with the biggest spikes in heart rates below, and notice how there were moments where heart rates shot up in unison.
All Heart Rates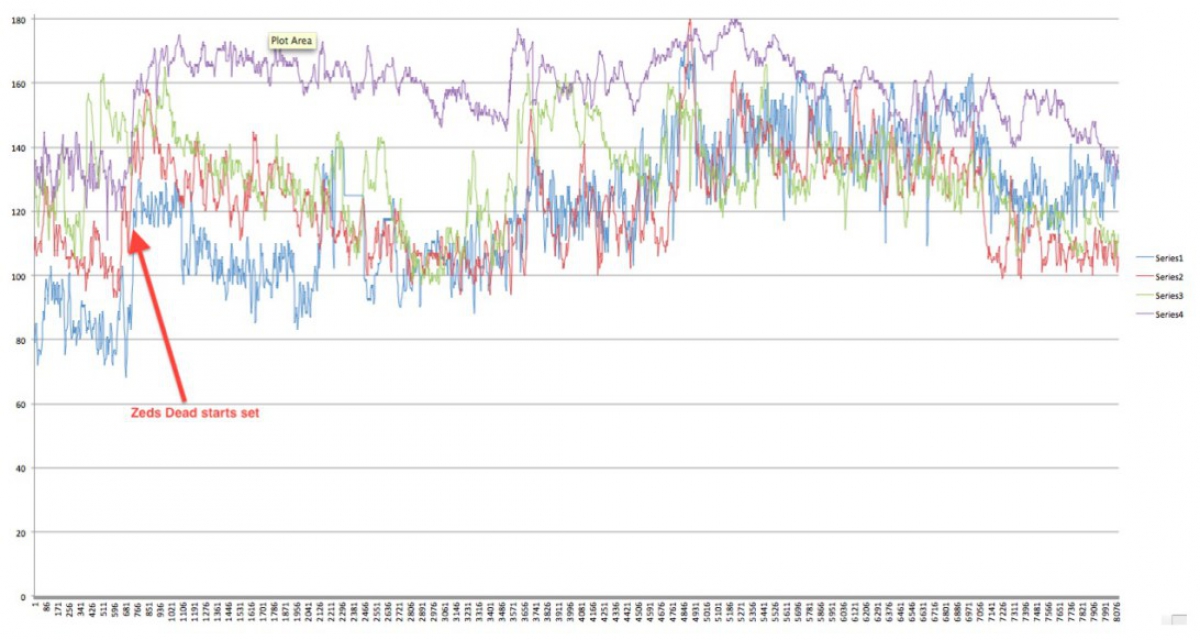 Average Heart Rates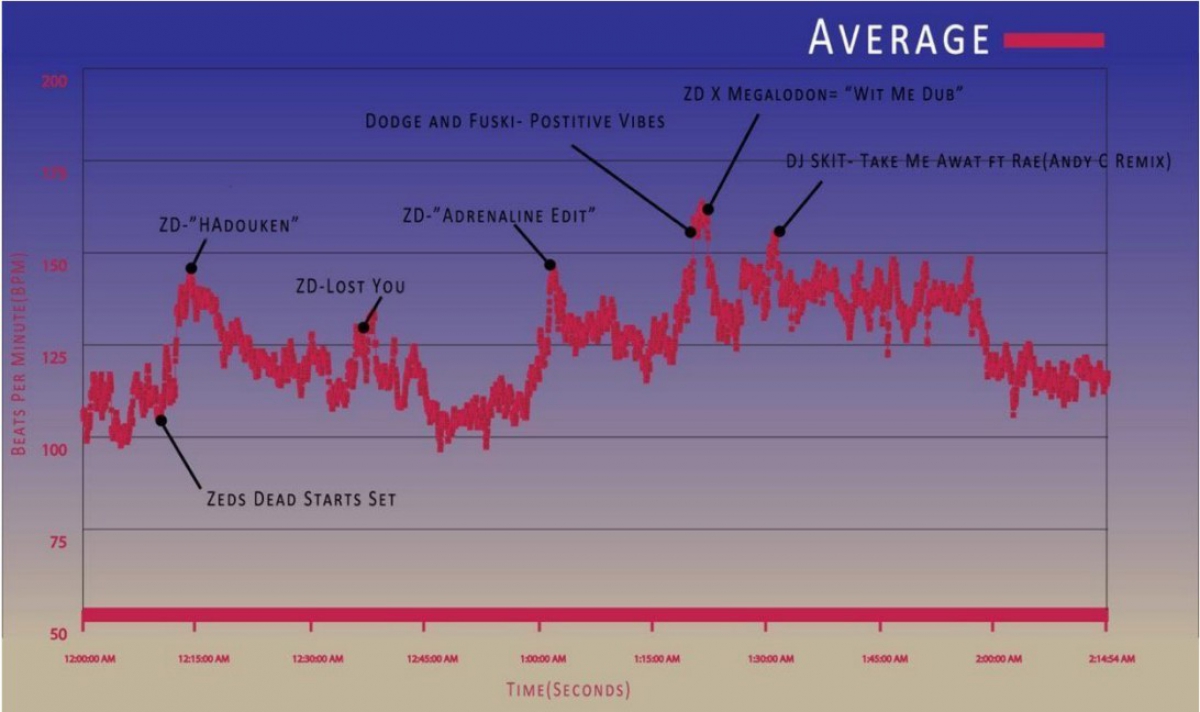 6 Biggest Spikes
Zeds Dead -- Hadouken
Zeds Dead -- Lost You
Zeds Dead -- Adrenaline
Dodge and Fuski -- Positive Vibe
Zeds Dead & Melodon -- Wit Me Dub
DJ SKT -- Take Me Away ft. Rae (Andy C Remix)

Jamie Lamberski
I'm a storyteller at heart, and music makes my world go round.