Leaked: Bassnectar Festival Planned for 2016
Bassnectar is well known for having the most devoted legion of fans in the bass music community. Earlier this year a fan started a petition on Change.org for Lorin to create a camping festival, and over 10,000 fans signed it.
Now, through an accidental leak on his own website, it seems as though he's confirmed that the festival will be happening in 2016. A page on Bassnectar.net (which has since been taken down) advertising his new Bassnectar Chocolate indicated that there would be 5 Golden Tickets hidden in the first 1,000 bars sold, which would grant whoever finds one "free weekends admission to next year's 'Bass Center 2016' (2 full weekend VIP passes, plus camping". The page was removed quickly, but fans captured screenshots: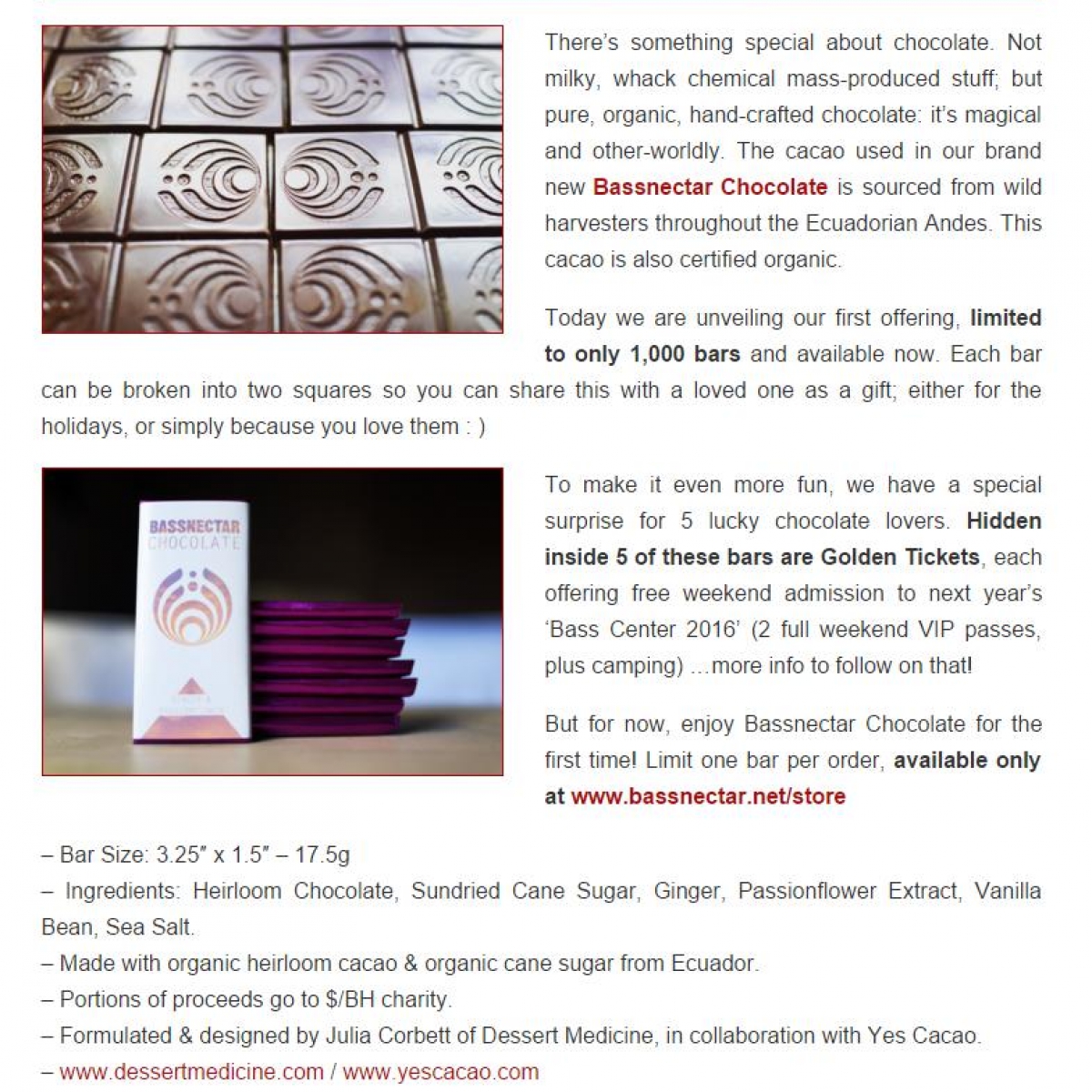 Bassnectar confirmed the screw up via Twitter:
We'll be following up as soon as we can find more details about the official festival announcement!