Enchanted Valley Carnival Supports Local Artists in a Big way
Enchanted Valley Carnival has already been turning heads as the largest camping festival in India, and this year's lineup is proving that the sky is the limit for this electronic music festival. Taking place December 18th-20th, EVC is slated to make history this year with a lineup topped by dance music heavyweights Tiësto, Fatboy Slim, Ferry Corsten and Oliver Heldens, along with a lineup of supporting artists including Shpongle, Noisecontrollers, Thomas Gold, Dzeko & Torres and more.
But what also makes this festival in Mumbai, India so special - besides its massive lineup and beautiful location - is its support of local artists, the hardworking movers, shakers and music makers that are constantly pushing the local scene forward all for the love of dance music. EVC has released the schedule for the official after parties and there are plenty of local favorites who are going to be keeping the party going long after the mainstage finales each night of the festival.

The after parties will take place on the AERO Stage, which symbolizes the wind of change. As one of the four classical elements, air is a life force that permeates all living things; it gives us life and beyond. It's a pure, universal power associated with spiritual energy and intellect. It's only appropriate, then, that the AERO Stage will be powering and energizing fans into the wee hours of the night with deep techno, progressive trance and even big room. Behold, the after party lineup for this year's Enchanted Valley Carnival...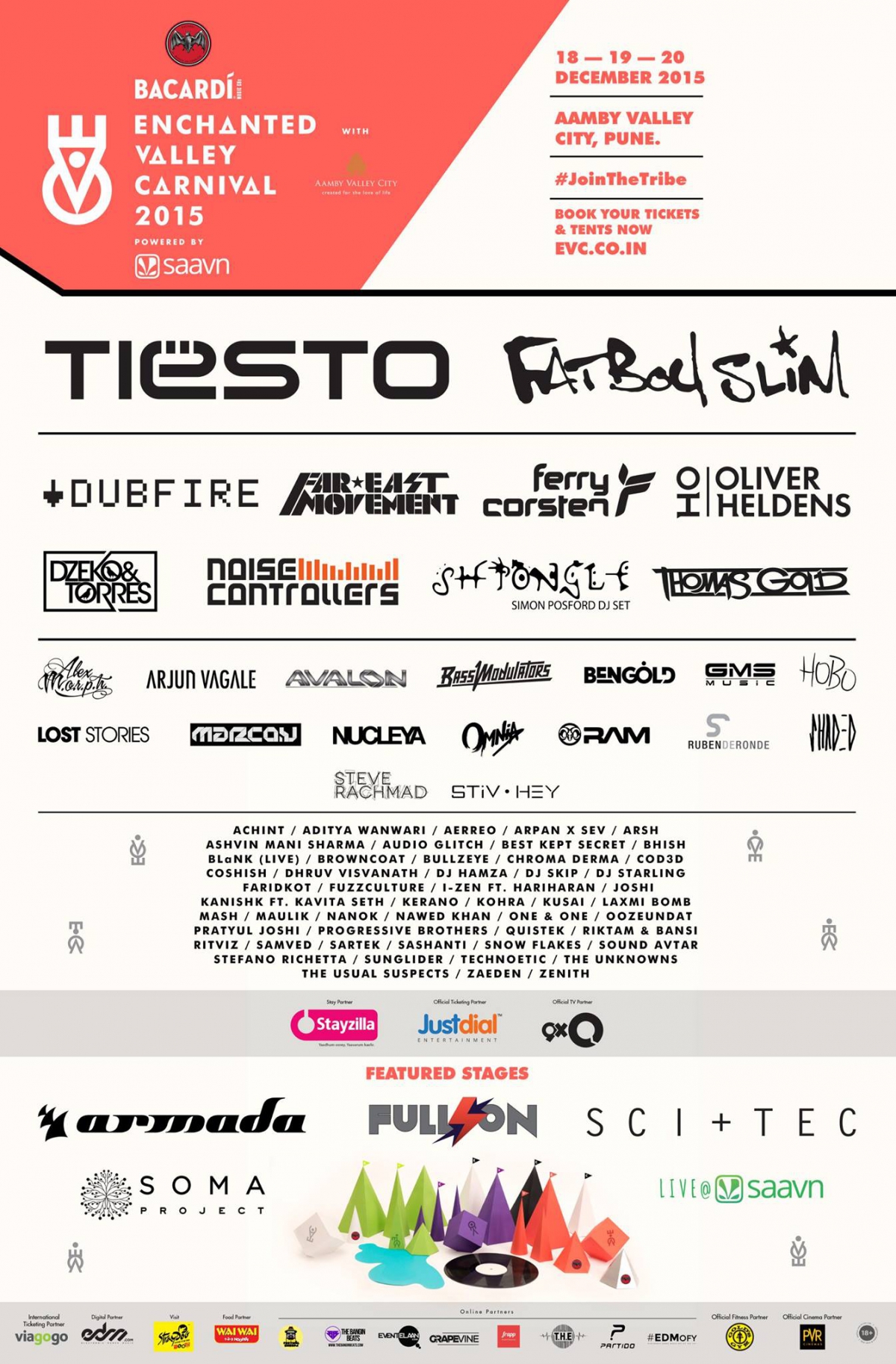 Day 1 (18.12.15) –
Arsh
Sunglider
Starling
Day 2 (19.12.15) –
Stage 1
Riktam & Bansi
Stiv Hey
The Usual Suspects
Stage 2 (Big room)
Aditya Wanvari
Joshi
Day 3 (20.12.15) –
Stage 1
Arjun Vagale
Shaded
Hobo
Oozeundat
Stage 2 (Big room)
Progressive Brothers
One & One
Check out the 2014 recap video below and then may your way over to Enchanted Valley Carnival's website to learn more about tickets, travel and more.