Point Blank Presents: Breaking Into EDM [Ep. 013 - Dr. Ozi]
EDM.com has once again teamed up with the award-winning Point Blank Music School to present Breaking Into EDM: where your favorite artists and industry-insiders share words of wisdom, tips of the trade, and personal stories of making it and breaking it.
This week, we hear from bass music heavy-weight Dr. Ozi. Fresh off the release of his four-track Asile Amour EP on Buygore Records, the Canadian producer talks influences, inspiration and what it's like to get the Borgore stamp of approval.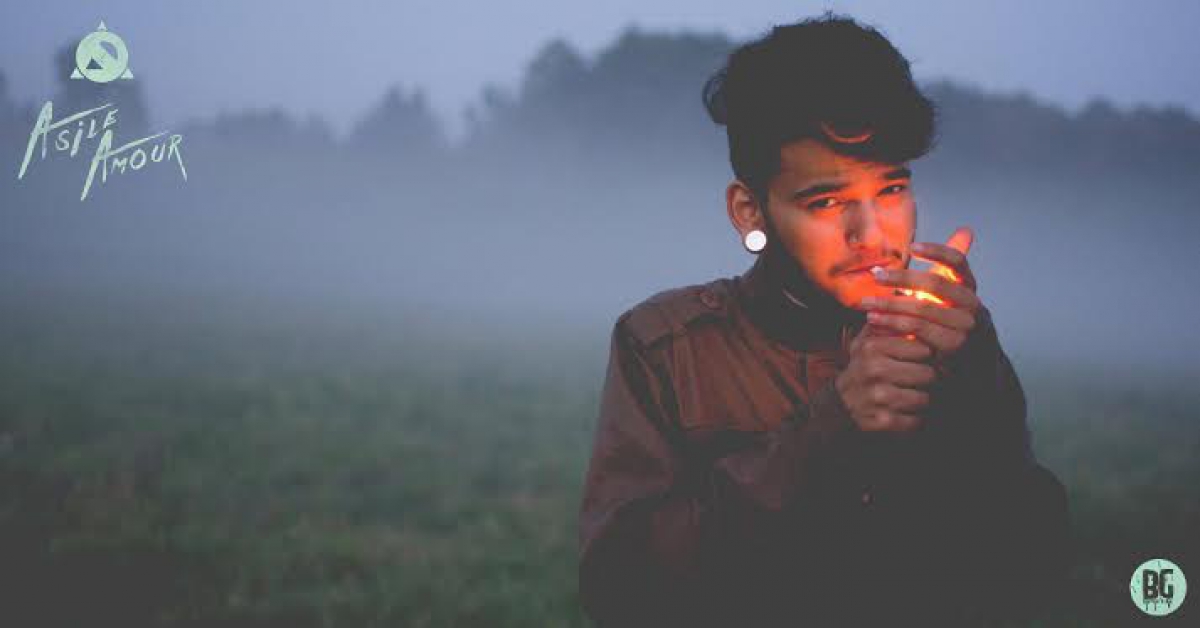 EDM.com & Point Blank: How would you describe your sound in just 3 words?
"In your face."
EDM & PB: What's your musical background like? How'd you end up producing electronic music?
"Music was kind of always running through my family. My grandfather used to play a lot of religious songs at temples, and people really looked up to him and liked the way he performed. Since I was a kid my mother has influenced me a lot, and by a lot I mean I used to come along with her every day on her tour in India and watch her perform. She performed with such passion and integrity. Before all of this, I used to be very intrigued by rhythm more than anything. It's what made me dance so much when I was a kid. I would be standing still and just wait until the beat came in, and just dance.
When I was 10, I started teaching myself how to play drums. My entire teen years were basically spent inheriting what music is theoretically. Playing drums and learning how to read music really helped me to push the envelope that much more. To be honest with everyone, I was getting tired of breaking drum sticks and cymbals and drum skins, it was getting way too expensive to maintain. While I was learning all of this, I was in bands, and while I was in bands I was learning how to produce on FL Studio demo version. That was nine years ago. As soon as my bands ended and I knew that playing an instrument wasn't my thing, I dug straight into learning how to produce."

EDM & PB: You've been part of the Buygore family for a while now, how does it feel knowing that an artist as successful as Borgore is a fan of your music?
"Honestly, being part of the Buygore family has been nothing but great for me. Everyone is nothing but humble, carefree, and selfless, just like Borgore. Knowing that he's liked my music ever since he came to Toronto and played with me five years ago is incredible. All I can do is thank him for believing in me for so long."

EDM & PB: At what point will you consider that you've 'made it' as an artist?
"I get asked this question a lot. I am going to be straight up, I don't think I will ever tell myself that I've made it. The key to success is not knowing you're successful. Even if people considered me as someone who's 'made it,' I will always deny it and push myself to further goals I need to achieve."

EDM & PB: Musically, who are your biggest inspirations? Why?
"Amon Tobin - has always been my number one inspiration. The dude's brain is on another planet and has a creative process that I don't think anyone can sit and recreate. I have yet to see someone pull off his exhilarating darkness and amazing melodies.

Culprate - I mean, we are talking about one of the biggest dubstep producers who is not only musically talented but is also technically advanced. To find a good happy medium of music and technicality is really hard and, honestly, Culprate does that the best out of anyone I know right now.

Funtcase - Let's face it. Funtcase is the most entertaining person to see live. His music gives off the sassiest sound and makes you want to punch a whole in the wall while throwing gunfingers in the air. He is also very energetic and the funniest dude I know.

My list could go on but these are honestly my top choices."
EDM & PB: What genre do you think is on the way out and which do you think will be the next big thing?
"I really don't know. So much new stuff is constantly being made. I can never point out what will be the next big thing. But if I were to choose, I would say it's Bass House or Jungle Terror."
EDM & PB: As many producers can attest to, it's not uncommon to find yourself stuck in a creative rut. Where do you usually find inspiration?
"Everyone is different honestly, sometimes I can clear my mind by going out for a walk or just simply hanging out with my friends. I will randomly trigger my creative process while I'm in the shower or even when I hear my car's turning signal. It happens so often where I will constantly think of ideas, it keeps my brain running and away from the world. Sometimes I just zone out and tune everything out. I won't think of anything and it will just come to me all at once with a gush of music."
EDM & PB: What is the best piece of career advice that you've ever received?
"'If you're in it for money, making music is not meant for you.' - Deadmau5 / Amon Tobin / Skrillex / Rob Swire"
EDM & PB: And the worst piece of advice?
"'You shouldn't become a solo artist, it's going to bite you in the ass.' - an inconsiderate prick"
Stream Dr. Ozi's Asile Amour EP above & grab your copy here via Buygore Records!
For more inside tips and expert advice on everything music industry, check out Point Blank Music School, with courses in London, Los Angeles and online. The award-winning electronic music school boasts former students including Claude VonStroke, Nicole Moudaber, AlunaGeorge, Plastician, and many more. Catch this week's production 'Quick Tip' below and head to their site to sample a course for free.