Turn Your iPad Into A Real DJ Controller
Tuna DJ Gear, a Kickstarter-funded startup based in Rotterdam is now taking orders for their signature product, Tuna Knobs.The Tuna Knobs are small dials that attach to the iPad's surface and act as a radial stylus. The rubber grips surrounding the knobs don't activate until the DJ's fingers are on them upon which they will respond to even the lightest of touches. The rubber grips then rotate around a central axis, which is aligned with the on-screen dial that the user can control by turning either clockwise or counter-clockwise.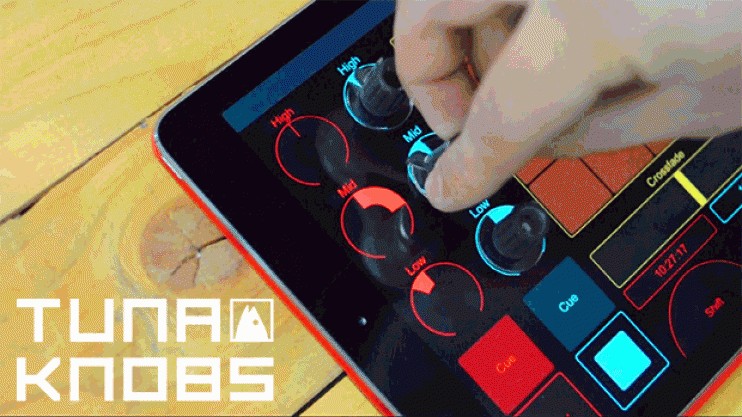 While many DJs are used to incorporating iPads into their sets, tangible knobs are often missed. The designers claim Tuna Knobs provide DJs with the precise control that they are used to without having to sacrifice the convenience and portability offered by the iPad. The knobs are currently compatible with many apps including Korg Ims-20, iDJ2GO, and TouchAble. Find out more about the knobs and make your purchase by visiting
Tuna Knob's official website
.