Mysteryland USA Friday Pre-Party To Bring Richie Hawtin, A-Trak And Maceo Plex
New York festival Mysteryland USA makes its triumphant return to Bethel Woods from May 22-25, and even the pre-party lineup is stacked. The festival just announced the lineup for the Friday opening party, which is exclusively held for Holy Ground campers. Kicking off this year's fest will be techno head honcho Richie Hawtin, deep house diviner Maceo Plex, Fool's Gold helmsman A-Trak and Miami-based globetrotters GTA.
The lineup for the festival proper already featured such big names as Kygo, Diplo and The M Machine, but the pre-party additions further bolster each camper's ticket value. So with this news, it's looking like Memorial Day weekend at the historic Woodstock '69 festival grounds is sure to be full of magical moments.
Check out the Mysteryland pre-party info below: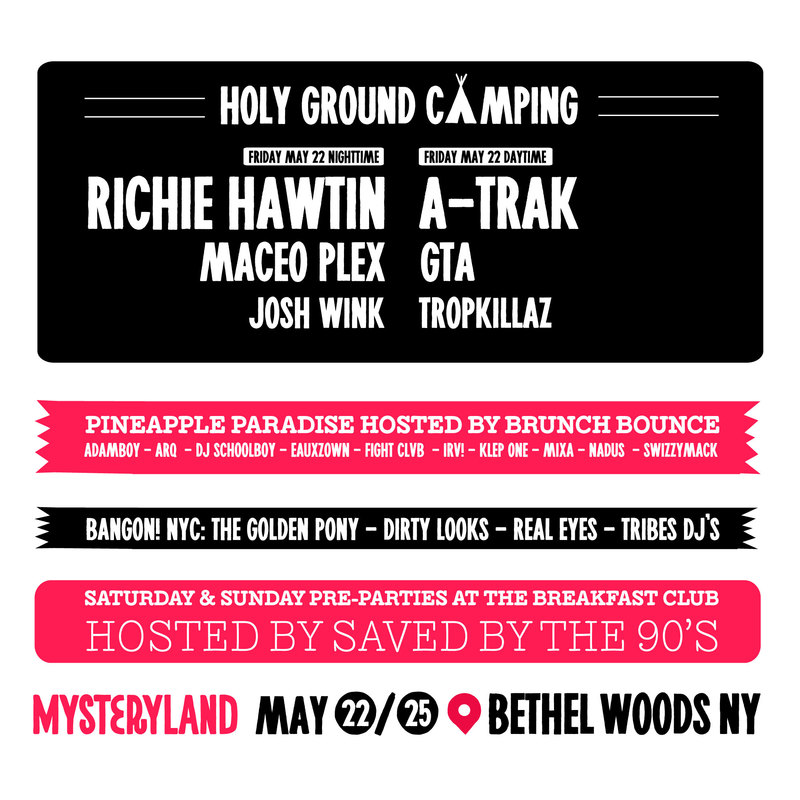 After debuting last year at the same location, Mysteryland announced that it would expand its capacity from 7,500 to 20,000 in 2015 after additional permits were granted to the organizers. Put on by Tomorrowland organizers ID&T, Mysteryland stood out as the first to use entirely electronic currency in the festival grounds.
Cover photo via festivalsnobs.com
Follow Mysterland USA:
facebook.com/MysterylandUSA
twitter.com/mysterylandusa