Insomniac Announces First BassRush North American Takeover Tour
Insomniac Events hosts some of the world's biggest and most impressive dance music events, including Bassrush which is primarily geared towards avid dubstep and drum n bass listeners. Bassrush has mostly taken place across Los Angeles and has hosted stages at music festivals across North America including Electric Daisy Carnival, Nocturnal Wonderland and Electric Forest, among others. Now, the EDM conglomerate is taking its one-of-a-kind Bassrush experience on the road.
Insomniac Events has announced a 14-date Bassrush North America Takeover tour spanning cities like Boston, El Paso, Detroit, Washington, D.C., San Diego and more.
SMOG leader 12th Planet will be accompanied by heavy-hitters LOUDPVCK and Kove for a high-energy tour completely immersed in bass. Additional artists are yet to be announced, although we can expect additions soon.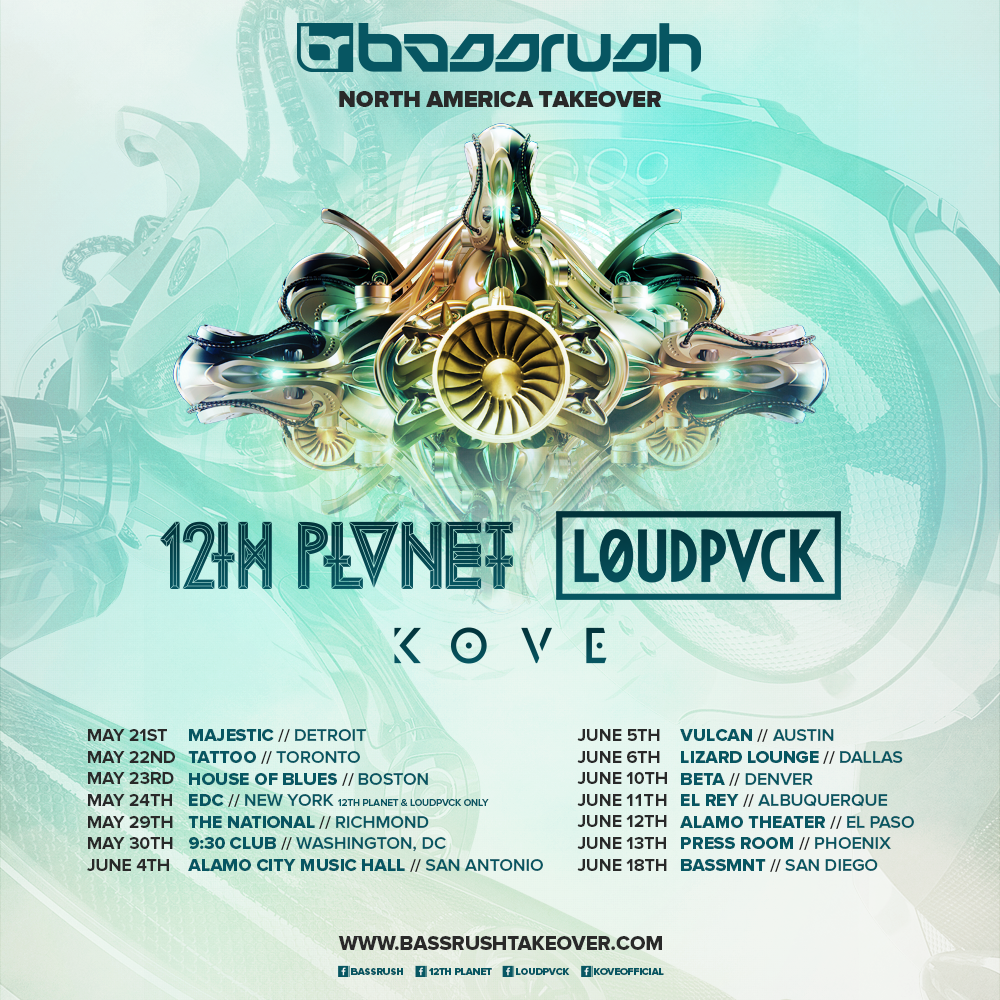 Tickets for the event are available here.
[H/T: Broadway World]
Cover photo via Ohdagyo
Follow Bassrush:
bassrushtakeover.com
facebook.com/bassrush
twitter.com/bassrush
Follow Insomniac Events:
insomniac.com
facebook.com/insomniacevents
twitter.com/insomniacevents