Veteran Suffering From PTSD Turns to Music Therapy
In a society that heralds the use of pharmaceuticals to remedy all ailments, one veteran is actively proving the merits of using music as therapy instead. Dustin Rhoades was deployed in Iraq as part of a Marine Corps unit and was diagnosed with PTSD in 2011 after returning home.
Having turned to drugs as an outlet, Rhoades came to terms with the destructive nature of his behavior and opted instead to focus on honing his musical interests. His journey led him to receiving a one-year scholarship to the Sioux City Conservatory of Music, a nonprofit founded by Ron and Gia Emory that focuses on providing music education for people of all backgrounds.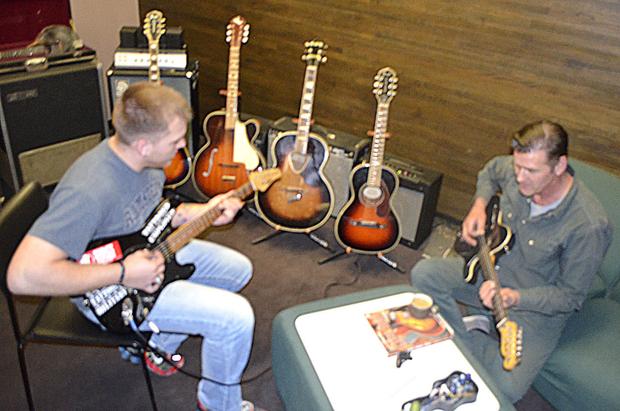 For Rhoades, music provides a healthy and constructive way for him to manage his disorder. Not only does it help alleviate symptoms of PTSD, it also gives him a means to connect with his son, Kayden. The 8-year-old boy is afflicted with a rare brain disorder called hydranecephaly, but reacts positively to music. This means that Rhoades is able to practice his musical craft while also interacting and bonding with his son.
The founders of the Conservatory are thrilled to have the chance to help Rhoades. As Ron Emory says, "Dustin has given so much to his country. It's been an honor giving him something in return." Rhoades' story is an inspiring testament to the healing power of music.
[H/T Sioux City Journal]
Cover photo via siouxcityjournal.com
Follow the EDM Network:
facebook.com/TheEDMNetwork
twitter.com/TheEDMNetwork
soundcloud.com/EDM