The Power of Charity In EDM
Whether it's the music that hits your soul, the sincere generosity received from another, or the fact that you're all together in one incredible location to have an epic time, music events all around the world have given pure bliss to many. If that's not enough, the culture has created a life of altruism. The past has harbored varying opinions concerning EDM, but today we see the culture has become a movement of love and life. The EDM community has been linked to charities for years but it continues to triumph. It is no longer just about the music and the parties, it's about what EDM can do for the world, and let me tell you, we can change a lot.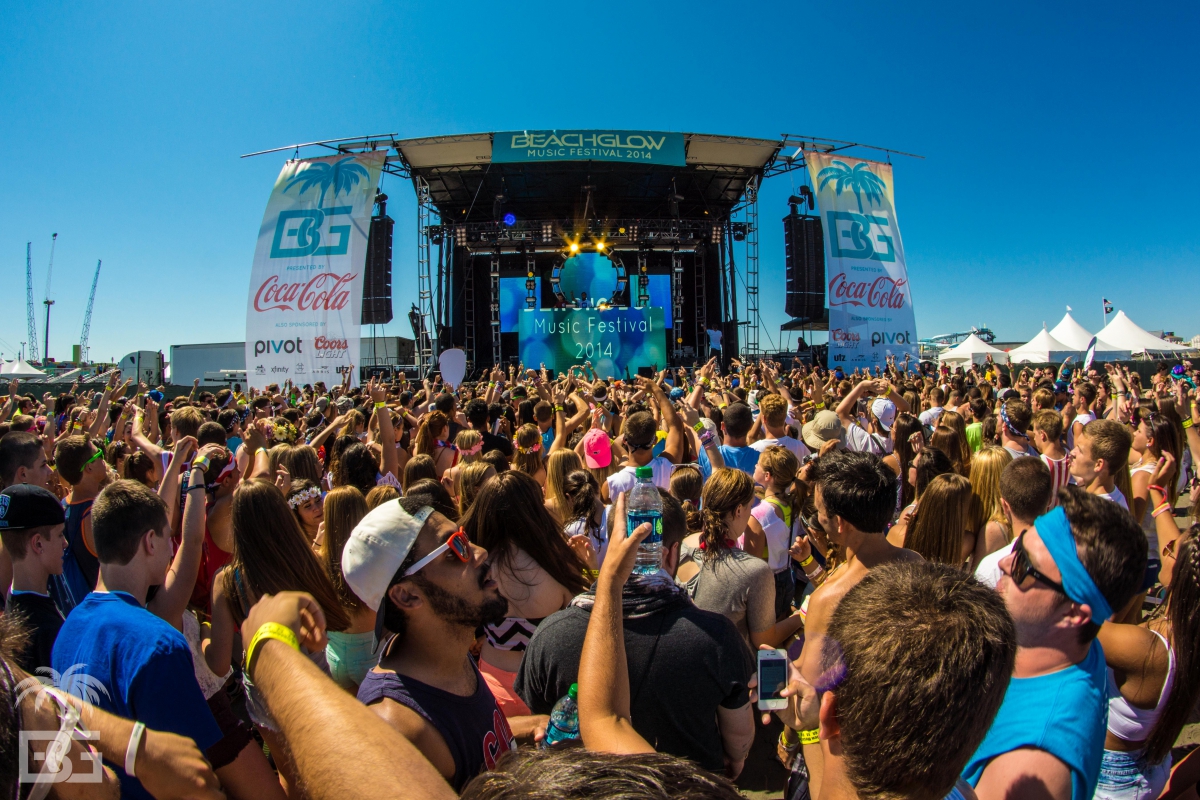 Festivals have always served as an incredible outlet for philanthropy. Much like the Live Aid event hosted at Wembley Stadium in 1985, dance music festivals are utilizing the cultural-bridging elements of music to raise money for a powerful cause. Beach Glow Music Festival, taking place in Atlantic City, NJ, is a great example of this. Through the national nonprofit Little Kids Rock, the festival will be providing music classes and new instruments at no cost to underserved schoolchildren all across the U.S., allowing them to receive the music education that they deserve.
"BeachGlow raised $40,000 for the American Red Cross at a sold-out show of 7,000 last year," says Dane Kunkel, BeachGlow's Founder and CEO. "We're hoping 10,000 fans will come out this year to experience an amazing day of music, beach games, food, drink, shopping, body painting, and more, so we can help Little Kids Rock 'spread the glow' to schools that no longer have music programs as part of their curriculum." Artists such as Tommy Trash, Vicetone, Project 46, Autograf, and more will be contributing their talents to this special day. This is just one instance of how EDM has made moves for the betterment of society.
But it's not just the festivals people: record labels, artists, and even brands are continuously becoming more and more involved in giving back. Skrillex's brainchild label OWSLA gave back this year with their Nestivus charity campaign, which gave all of its proceeds to Bridges for Music, a non-profit organization supporting electronic music development in developing countries and raising global awareness about local issues through music. Also, some smaller labels such as Zenter music, are focused on fundraising in order to rebuild war-torn regions and countries that are in need of help from local diseases, famine, and more.
Cadence & Cause connects artists with charities through a unique music streaming platform. Clayton Warwick, co-founder of The Music Ninja, is developing Cadence & Cause as, "a web platform that's a mash-up of Spotify, Omaze and Kickstarter." The platform pairs musicians with a cause and uses this pairing to bring more attention to the issues at the heart of each cause. For example, The Chainsmokers have partnered with Cadence & Cause to donate two pairs of signed headphones in order to promote education.
Artist 3LAU joined forces with Pencils of Promise to give children in developing countries the opportunity to receive an education. Whether it's proceeds from the sale of a remix, money from ticket sales, or his own personal donation, 3LAU is heavily involved in giving back through the power of music. Artists SoySauce, a duo from Washington D.C., also released their new LUNCH MONEY EP to support the BackPack program at the LA Food Bank, in which they donate all proceeds from the EP to give lunches to school children in need.
EDM brands work hard at giving back through artists and the community, one in particular is Electric Family. Through hoodies, beanies, and their artist bracelets, they continuously give back through EDM. Several artists that have joined the bracelet community include DJ Snake, Kygo, JAUZ, 3LAU, Adventure Club, and Borgore.
Kygo's artist bracelet benefits Doctors Without Borders, which delivers emergency medical aid to people all across the world dealing with epidemics, disasters, or those without health care. JAUZ's artist bracelet benefits the Make-A-Wish-Foundation; by supporting this cause, the wish of a child diagnosed with a life-threatening medical condition will be granted every 38 minutes. Electric Family wants each artist band to focus on a charity the artist feels strongly about, and that way it truly comes from the heart.
As you can see , all positions in the EDM world are coming together to work toward a better future for our world. The money, talent, and popularity are all going toward those that need it more. EDM is proving to everyone, it's more than music, it's making this world a better place.
Follow EDM.com:
facebook.com/TheEdmNetwork
facebook.com/EDMcom
soundcloud.com/edm
twitter.com/theedmnetwork
plus.google.com/+EDM
instagram.com/edm