Counterpoint Strives To Combine The Best Of Both Music Festival Worlds
The 2015 CounterPoint Music Festival had a rocky start. Due to low ticket sales, the festival was almost forced to cancel before a last-minute investor swooped in to save the day (and the lineup!). Fortunately, the show went on.
For its third year, Counterpoint Music Festival took on the feat of combining the community-feel of a camping fest and the staggering lineup of a city fest during one of the biggest music weekends of the year. Attendees were treated to what ended up being a medium-sized fest with a massive lineup.
While eager attendees were ready to rush the main gates of Kingston Downs (home to TomorrowWorld) in Rome, Georgia come early afternoon on Friday, May 22 of Memorial weekend, they were greeted with a long Woodstock-like line of traffic (just substitute the acoustic guitars and bell-bottom jeans for booming sub woofers and flat brims).
Once they finally made it inside, they were free to take over the grounds which included 4 stages, festival food and homegrown retail vendors. Attendees were also able to enjoy thoughtful touches like the misting cool-off domes, which were provided by Incendia and so much appreciated by festival-goers who spent a lot of the weekend baking in the hot Georgia sun.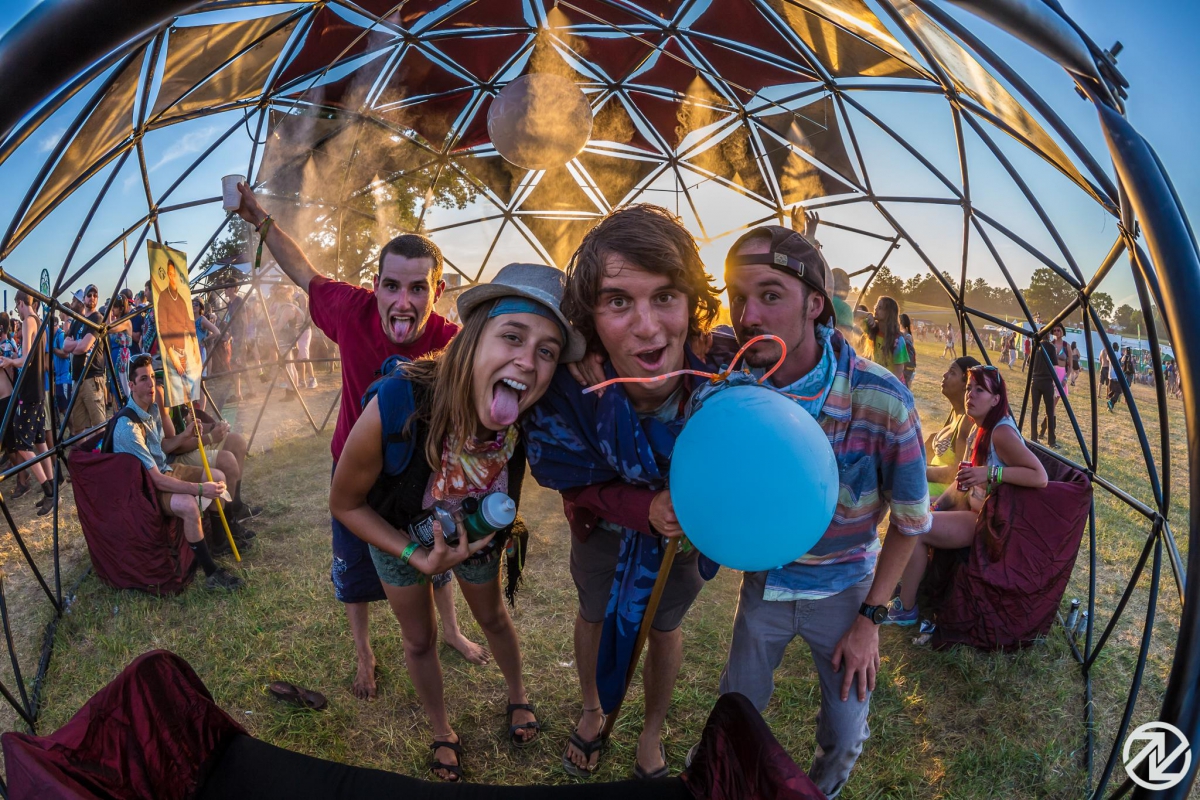 One of the most refreshing parts about the CounterPoint experience was the fact that there was art nearly everywhere you turned. Square-shaped modules were sprinkled throughout the grounds with canvases on each of the four sides where attendees could watch artists paint a new piece right before their eyes. Below you can see the start of an original Wolfdog painting as well as a piece by Greg Mike (who recently collaborated with deadmau5 to create a work of art inspired by the producer's iconic logo).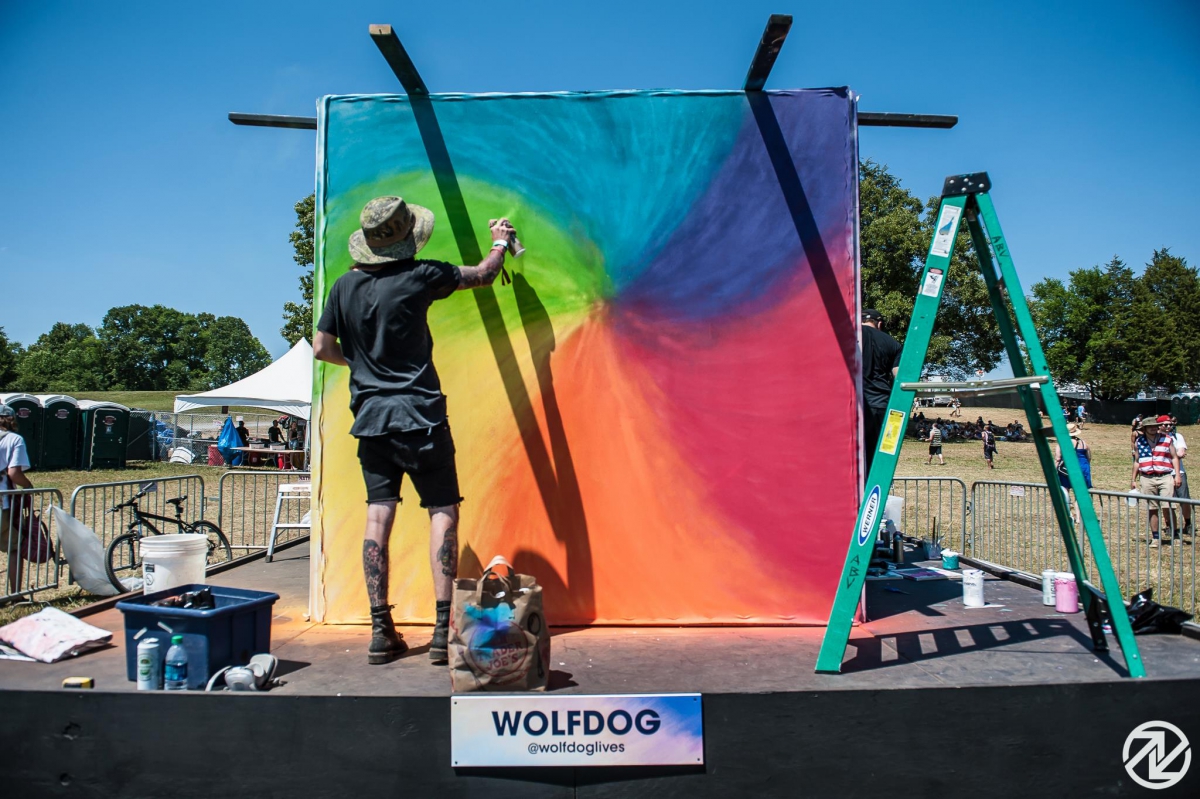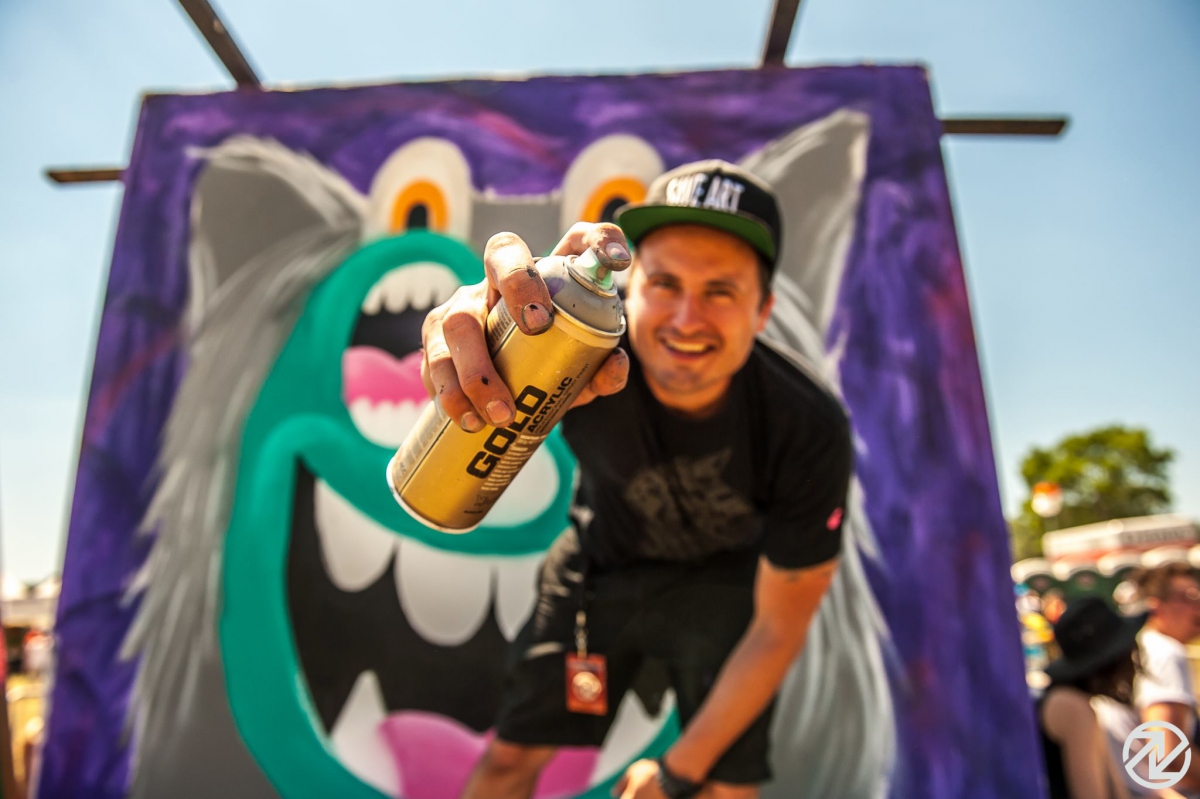 The weekend's musical offerings did not fail to impress. Despite some issues with sound, mixing and the slight cross-over noise between opposing stages, the headliners which included Zedd, Kygo, Excision, Zed's Dead and more, kept the crowds content and vibes high. While the first night had attendees get down and dirty with Knife Party and Excision, the second day saw a rowdy set from RL Grime and a balls-to-the-wall set from Dillon Francis.
The fest reached its pinnacle on the final day with a beautiful sunset set from Kygo, an absolutely epic performance from Zedd and an equally memorable set from Zeds Dead. Other noteworthy moments from the weekend included sets by Haywyre, Emancipator and Papadosio, not to mention the Silent Disco Stages' awesome late night offerings.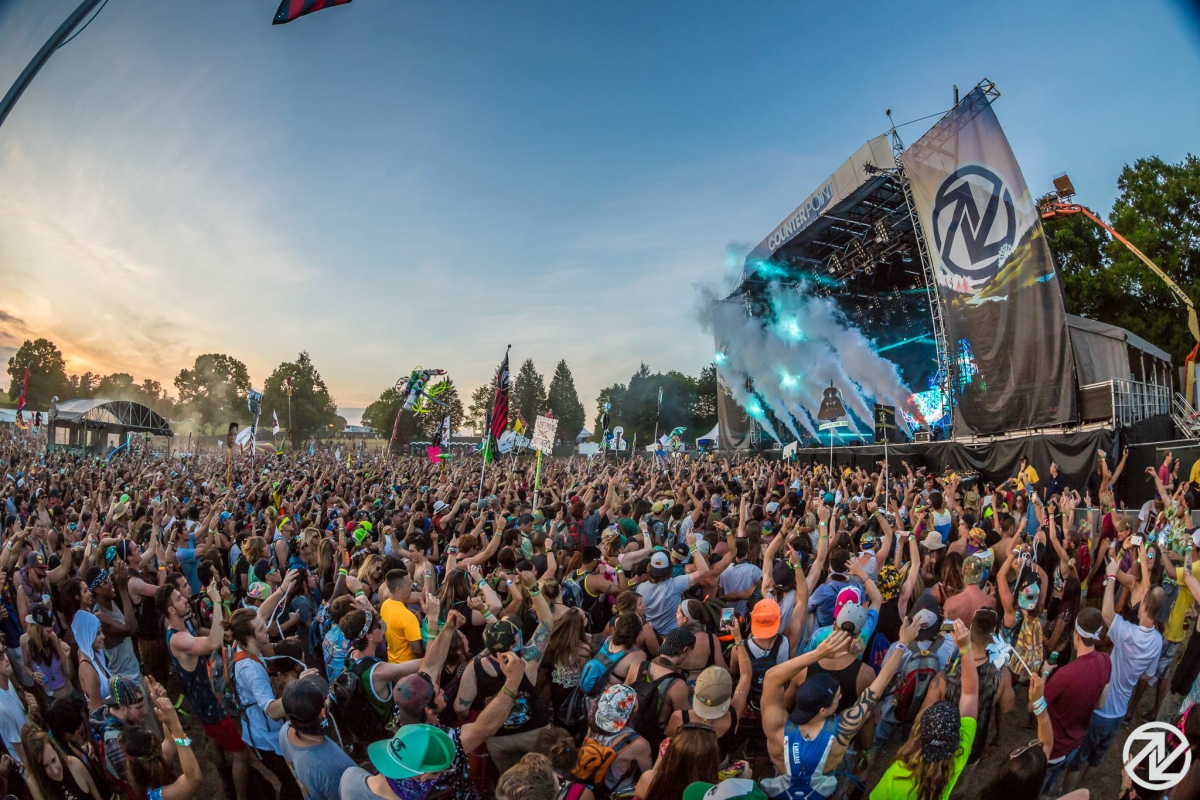 The smallest of the stages, the Silent Disco Stage, kept the party going long after the main stages closed and the noise curfew passed.
The stage, which was curated and hosted by Iris Presents, creators of Imagine Music Festival, brought an eclectic lineup of local and national acts including Halogen, Skymatic and Unlimited Aspect.