Skrillex Talks Power, Drug Culture & Expanding His OWSLA Label
Brostep pioneer Skrillex has just been declared Billboard's 4th Top Power Player in their second annual list of the EDM industry's most prominent figures. In a subsequent interview, Skrillex shared his own opinion on what it means to be a power player.
"Real power is subtle. It's generating a movement by inspiring people, not coercing them," he says.
Skrillex has had a lasting influence on the EDM movement since it's mainstream explosion, winning multiple Grammy awards and forming his own label, OWSLA, as a subsidy of Atlantic Records.
Responsible for kick-starting the careers of Zedd, Porter Robinson and 12th Planet, OWSLA is expanding its operations by bringing in the Blood Company (founded by Tim Smith, pictured below) management firm and Biz3 Publicity (owned by Kathryn Frazier, pictured below) while preparing to implement its own in-house recording studio.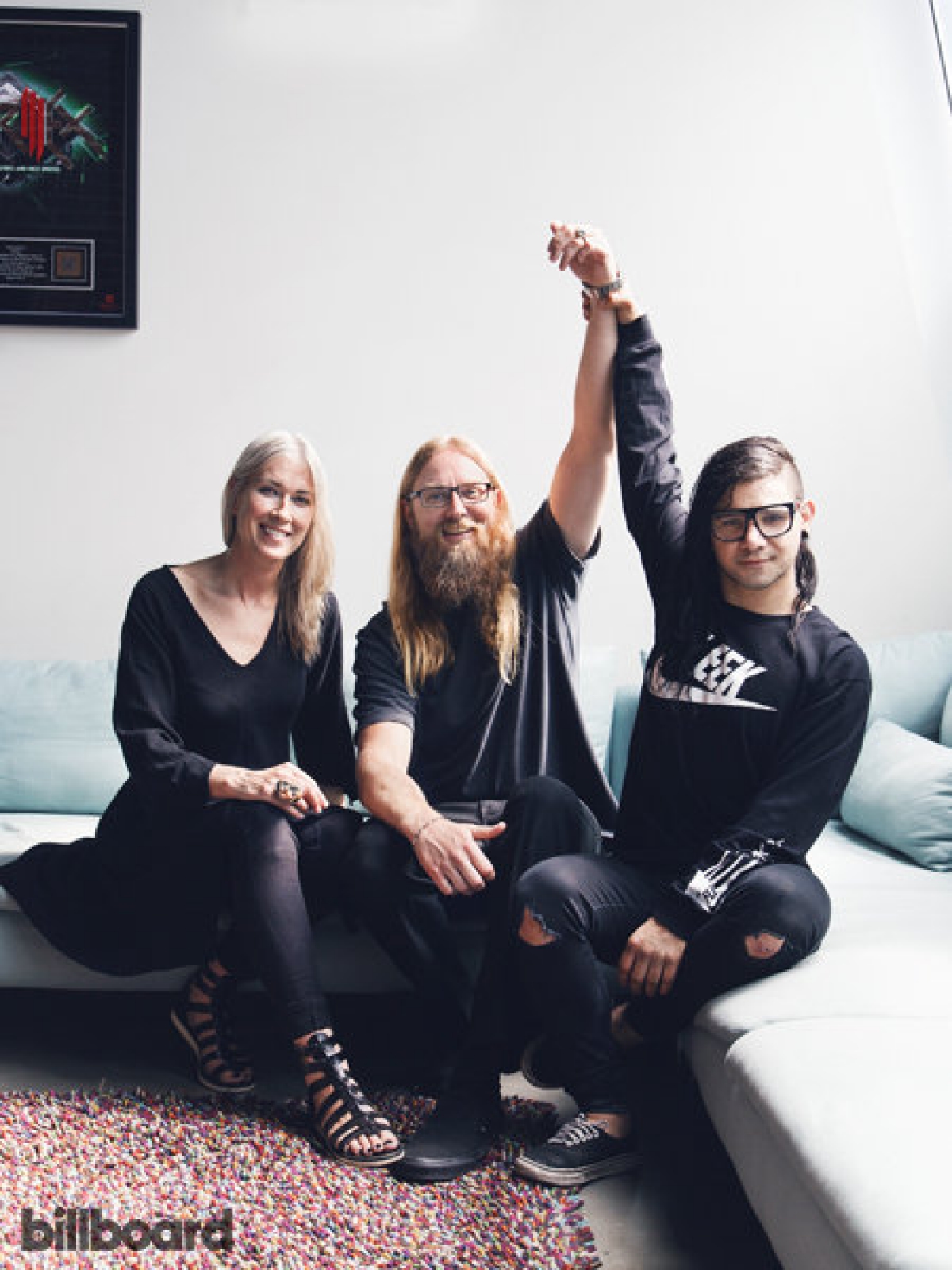 When asked what the worst trend in dance music is in 2015, Skrillex offered an honest response.
"Drug culture. Kids are going to do what they do, and I'm not judging them, but it wasn't ever like that for me.That's why I do a lot of mixed-genre festivals. People connect differently. I'm super into that."
The producer and DJ keeps performs upwards of 200 shows per year. Take note fans, success does not come from partying hard. It comes from hard work, passion and dedication, Skrillex being the prime example.

Let Skrillex's words of wisdom sink in while you enjoy Jai Wolf's remix of his "Ease My Mind" off the 2014 album Recess.