Alesso Cancels Performances Due to Health Issues
EDM headliner Alesso has been forced to cancel multiple scheduled performances as of late. The Forever DJ was scheduled to perform at Ultra Music Festival Korea over the weekend but had cancel due to undisclosed health reasons.
After canceling his Asia tour, the Swedish producer/DJ has now cancelled his upcoming performance in Las Vegas at the Cosmopolitan on Thursday. In a Facebook post yesterday, however, Alesso assured fans he would be well enough to play Electric Daisy Carnival this weekend as planned.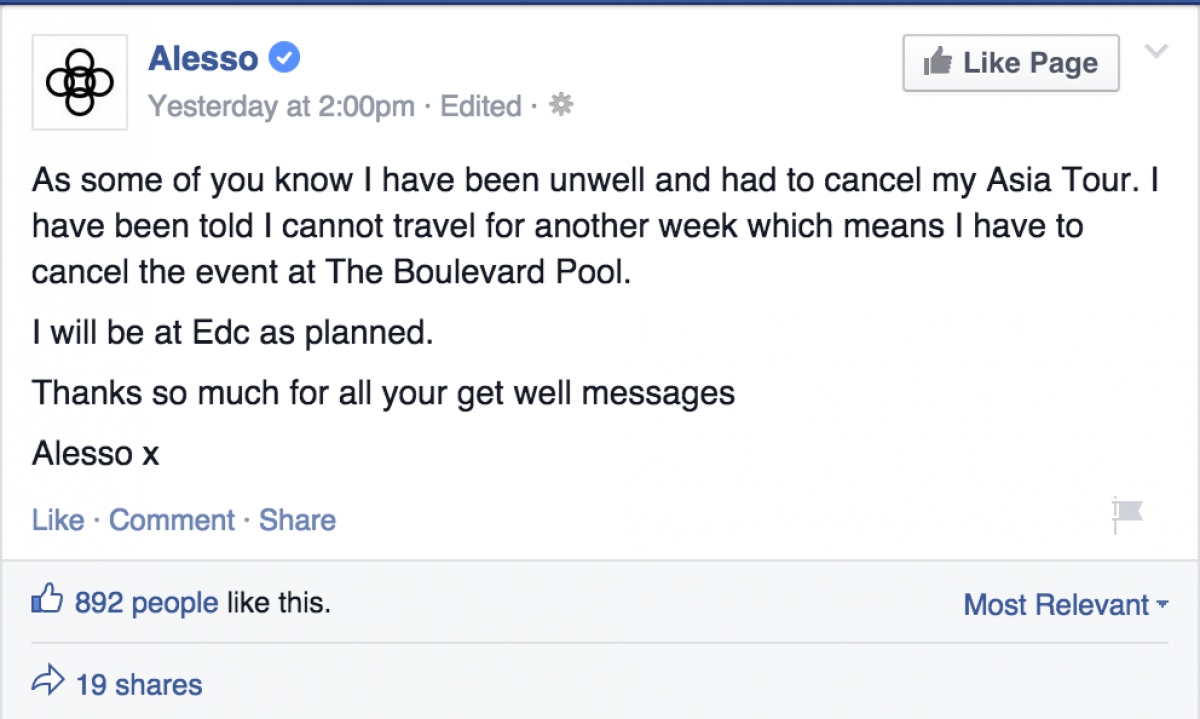 Alesso tweeted this morning that he was upset that some of his fans were less than understanding of his inability to perform due to health issues, while thanking his more gracious fans for their empathy and apologizing once again for having to cancel.