See What 3 Brands Are Spending Millions On EDM
Over the last few years, EDM's massive propulsion into the mainstream has garnered a lot of conversation about the influx of money the genre has brought to the music industry. The top DJs have found themselves raking in millions, while festivals and nightclubs are also seeing huge profits, bringing the industry to a net worth of $6.9 billion.
Right after releasing their list of EDM's Top 30 Power Players, Billboard now reveals what three brands that are funneling the most money into EDM.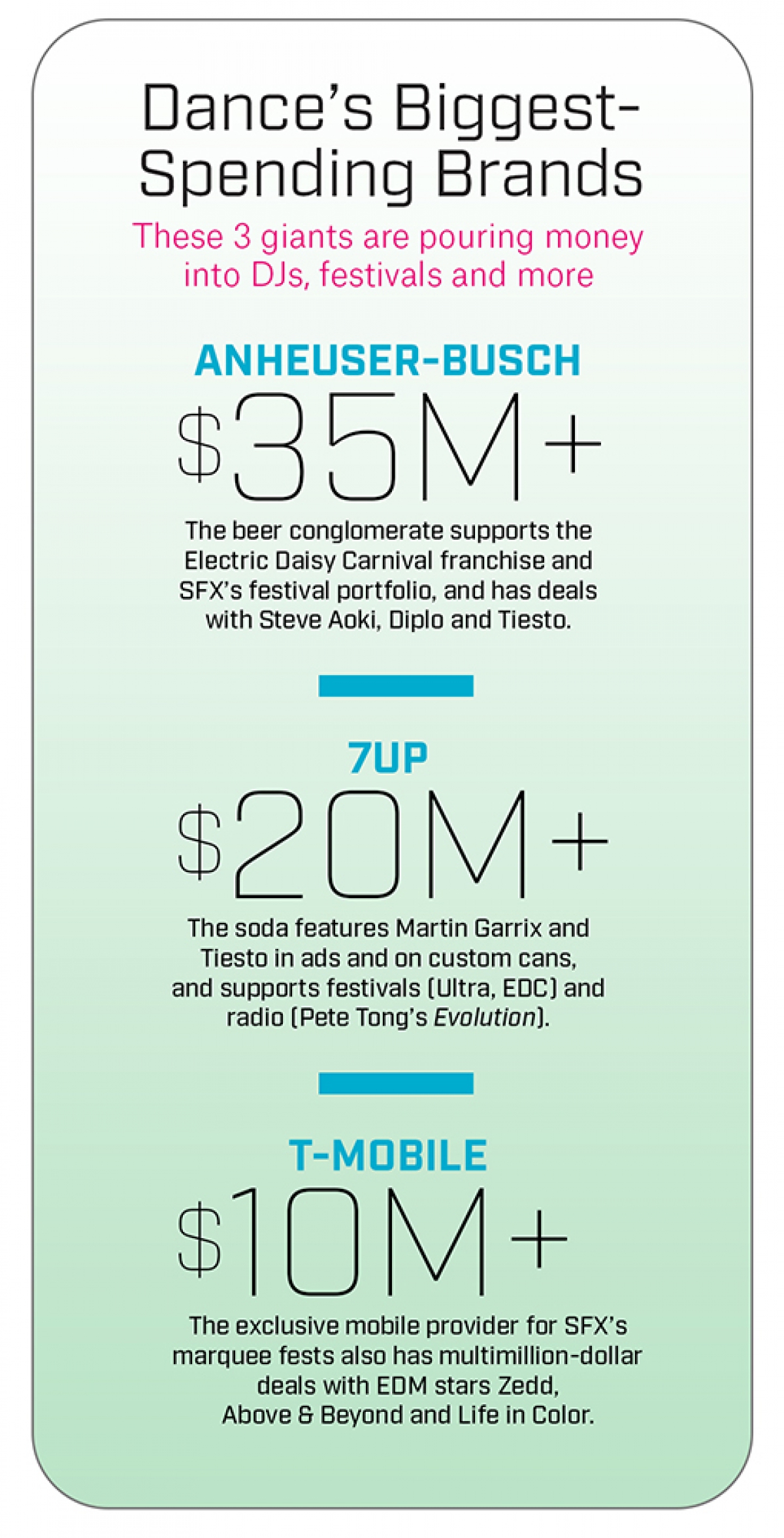 The graphic shows us that American Brewing company Anheuser-Busch is putting the most money into the industry with a whopping $35 million+ invested into Electric Daisy Carnival and SFX festivals and deals with major names like Diplo and Tiësto. 7Up has dropped upwards of $20 million. They even initiated the Martin Garrix and Tiësto collab, promoting it with Garrix and Tiësto 7up cans. Coming in third is T-Mobile; the brand has invested upwards of $10 million into the industry.
While some of the genres' most hardcore fans tend to be critical about EDM's transition into the mainstream, there's no denying that the world is taking notice of the genre and big business wants in.
[H/T: Billboard]
Follow EDM.com:
facebook.com/TheEdmNetwork
facebook.com/EDMcom
soundcloud.com/edm
twitter.com/theedmnetwork
plus.google.com/+EDM
instagram.com/edm