Old School vs. New School: The Role of Music Production Schools Today
For the last few years, music production schools have become increasingly more prevalent around the world. Schools such as Dubspot in New York City and Icon Collective in Burbank, California are just two examples of the top-tier electronic music production schools, and they each provide a curriculum that is catered to an up-and-coming EDM producer.
Whether you already have experience in music or not, these schools will give you the tools you need to succeed from the ground up. As appealing and "easy" as it sounds, it's worth asking what it is about these schools that make them so beneficial for the modern day artist, and how do they differ in experience from coming up in the industry on your own?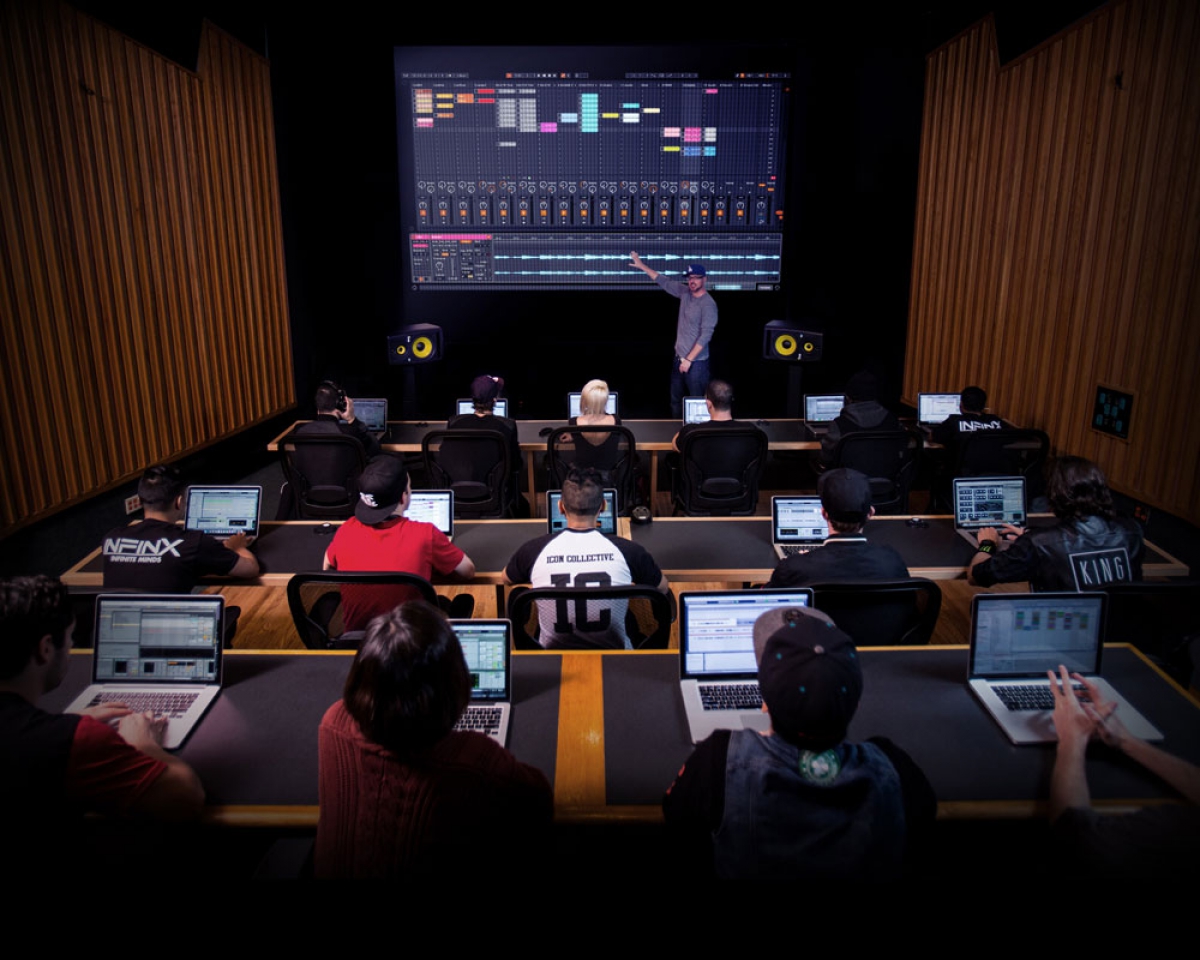 When attending a music production school, you can take classes on music theory, mixing, mastering, sound design, DJing, and live performances, in addition to learning to use software such as Ableton or Logic Pro X. The studios, furnished with computers, monitors, MIDI instruments, and all kinds of equipment for you to use, are all molded to support even the most diverse of musicians. You essentially have an "all access" pass to teachers, studios, and other artists going through the same process, and the teachers, who are typically professional artists themselves, provide a supportive learning environment in which you can utilize at your disposal. Finally, the other artists enrolled at your school provide a HUGE bonus, as it develops one of the most important aspects of your career - your network.
Networking is key to expanding your knowledge and achieving success, especially in the music industry. Surrounded by like-minded artists, you can create a strong support system and build useful connections. The access to other artists at your school allows you to receive good advice and see things from a different perspective. When you are a part of an environment with other aspiring artists, it keeps you motivated and driven to succeed.
Scott Land of the multi-genre'd duo Slander attended Icon Collective, and he is grateful for the skills he learned while attending. He explains, "There's a difference between just going to a music production school, and going to the RIGHT music production school for YOU. Icon Collective was a great school for us because it specifically focuses on EDM, so every other student there has the same exact mindset that we did, and every teacher there knew our goals and how to help us best achieve them." Providing you with a place to learn, perform, and fully let your creative mind flow with other artists, music production schools are extremely beneficial to the modern day producer.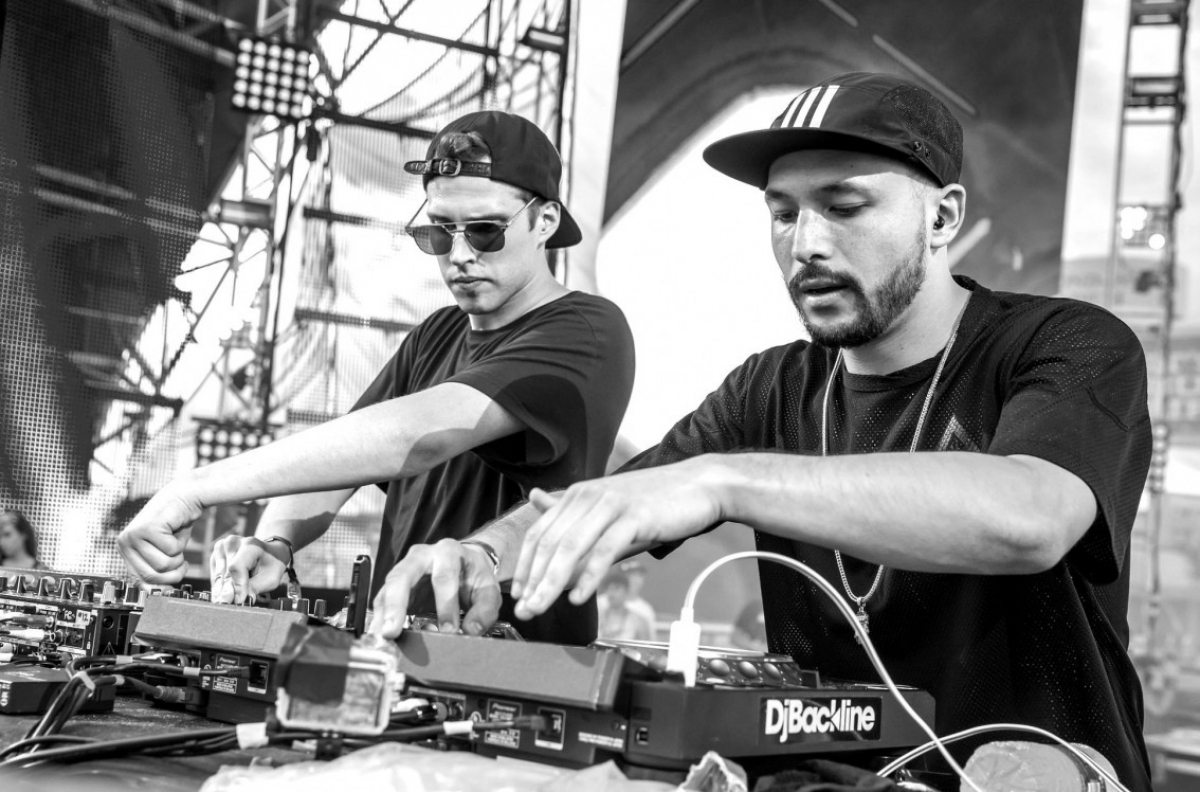 However, attending music production school comes with a price. Not everyone can shell out thousands to attend these schools. Some artists teach themselves through online videos and continuous practice. For example, Kenny Lim or Instant Party, began producing at 16 years old after stumbling upon FL studio.
"The biggest challenge for me was understanding the technical sides of production, mastering, mixing down, and making sure all the levels were listenable on a general perspective. I spent countless hours trying to learn everything through Youtube but it got to the point where I understood some things can't be taught, but must be experienced individually to truly learn where your direction is as a creator. You don't need a full on studio to make a top 10 track, you just need good music theory, drop the ego, and fully embrace that you can always be better than the last track you made. Since I was never trained musically in any way, I've had to learn things the hard way over and over, repeating mistakes. A lot of trial and error is involved, but there is always a balance in the world and for every bad thing that goes wrong, something good must follow. It's really about being comfortable with yourself and who you are to truly express a natural love for music, and understanding that all good things take time, especially with art."
Teaching yourself can be a lot of work, but in the end it can be just as rewarding, if not more, than attending production school. If you are able to attend a music production school, they are highly advantageous, and clearly worth your benefit. As with any craft, there is no right or wrong way to hone your skill, but it is imperative to utilize all of the tools and resources that are available around you.
Follow EDM.com:
https://www.facebook.com/TheEdmNetwork
https://www.facebook.com/EDMcom
https://soundcloud.com/edm
https://twitter.com/theedmnetwork
https://plus.google.com/+EDM
http://instagram.com/ed