Hardstyle Paradise Inbound - Get Ready for DefQon.1
Q-Dance's DefQon.1 festival is without a doubt the pinnacle of the summer hardstyle festival experience. Since 2003, Q-Dance has provided a festival experience to dedicated Hardstyle fans from all around the world that remains unparallelled to this day. The festival is notorious for insane stage design, unique character and, of course, being the "who's who" of Hardstyle each year. Since it started, DefQon.1 has since expanded to Australia in 2009. Now, Q-Dance is responsible for two editions each year, one in The Netherlands, and the other in Australia. This year, DefQon.1 strikes again from the 19th to the 21st of June, outside the small Dutch village of Biddinghuizen.
One of the hallmarks of DefQon.1 is the anthem that is produced for every edition. This year, raw Hardstyle producer Ran-D is responsible for the anthem for this year's edition - "No Guts, No Glory" alongside Skits Vicious. This anthem is sure to keep the energy high at the party, with the introduction of a 155 BPM part, a first for any DefQon anthem.

The idea behind DefQon.1 is simple. What happens when you get a bunch of totally insane Hardstyle fans, put them in a field for a weekend with the best artists in the genre, and let them go mad? The answer - total madness! Each year the festival has gotten bigger and bigger. The festival started as a single day party at the beginning, and now has expanded to two separate weekend camping operations over two continents.
One of the most notable names behind DefQon.1 is MC Villan, who is the host of the main stage. This guy embodies the Hardstyle spirit like no one else - when I asked him how he manages to stay on stage for 3 days in a row during all the headliners sets hyping the crowd, he said "The music is what I breathe, it's my thing with so many people. People sharing my passion for the music. The people keep me going." These words truly embody the Hardstyle spirit, and the feelings everyone at DefQon.1 feels.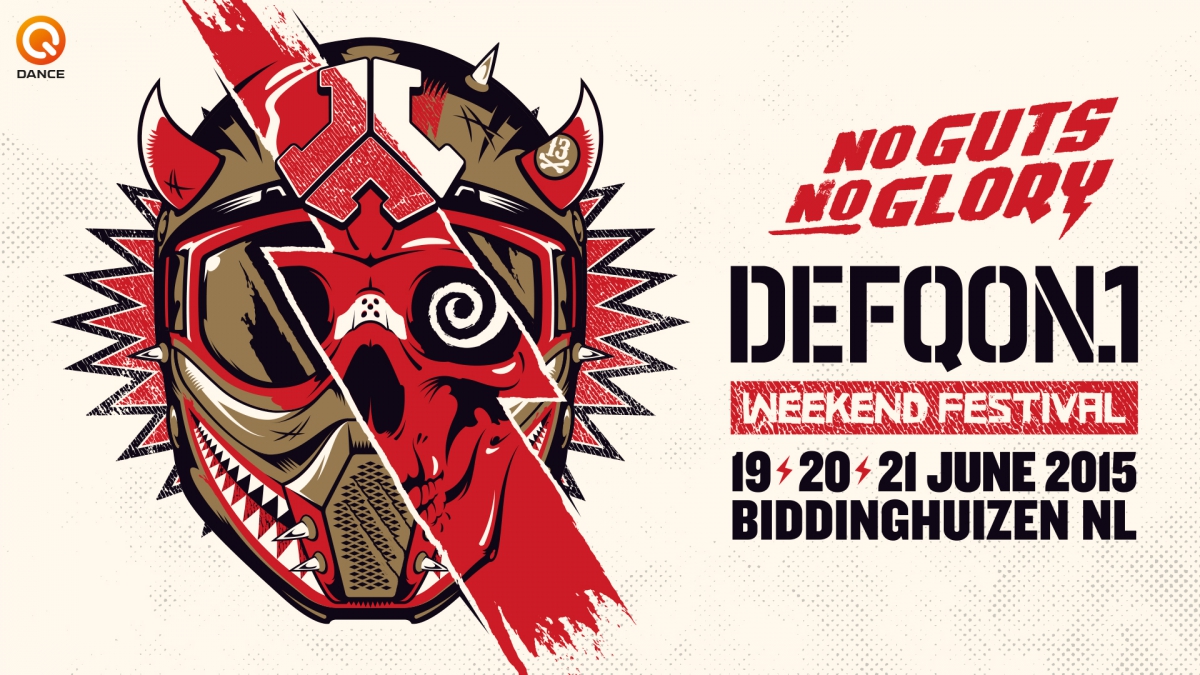 Villan is a true success story of someone who went to DefQon.1 and got inspired by it to turn their life to music. As a raver, he attended the very first edition of DefQon.1 in 2003, which inspired him to become a musician. Initially, he saw himself as a DJ, pushing the Harder Styles to local clubs in Holland before the music had a big enough following to secure consistent club gigs. Eventually, a club gave him a chance, and he packed out the house front to back, securing himself a residency. Although he was a DJ, he always found himself reaching for the mic and hyping up the crowds.
Eventually, he convinced the club to book one of the bigger Hardstyle artists at the time, DJ Lady Dana. As she was coming on stage, she needed an introduction, and the club owner asked Villan to do the honours. After a crazy entrance with an insane amount of energy, things were never the same again. The owner asked him to keep doing it, he was discovered by a booking agency, and a short time later, he found himself hosting the Jumpstyle stage at DefQon.1 in 2006. Now, 9 years later, Villan is undoubtedly the voice of DefQon.1 Red Stage, bringing true Hardstyle energy with each shout through the mic.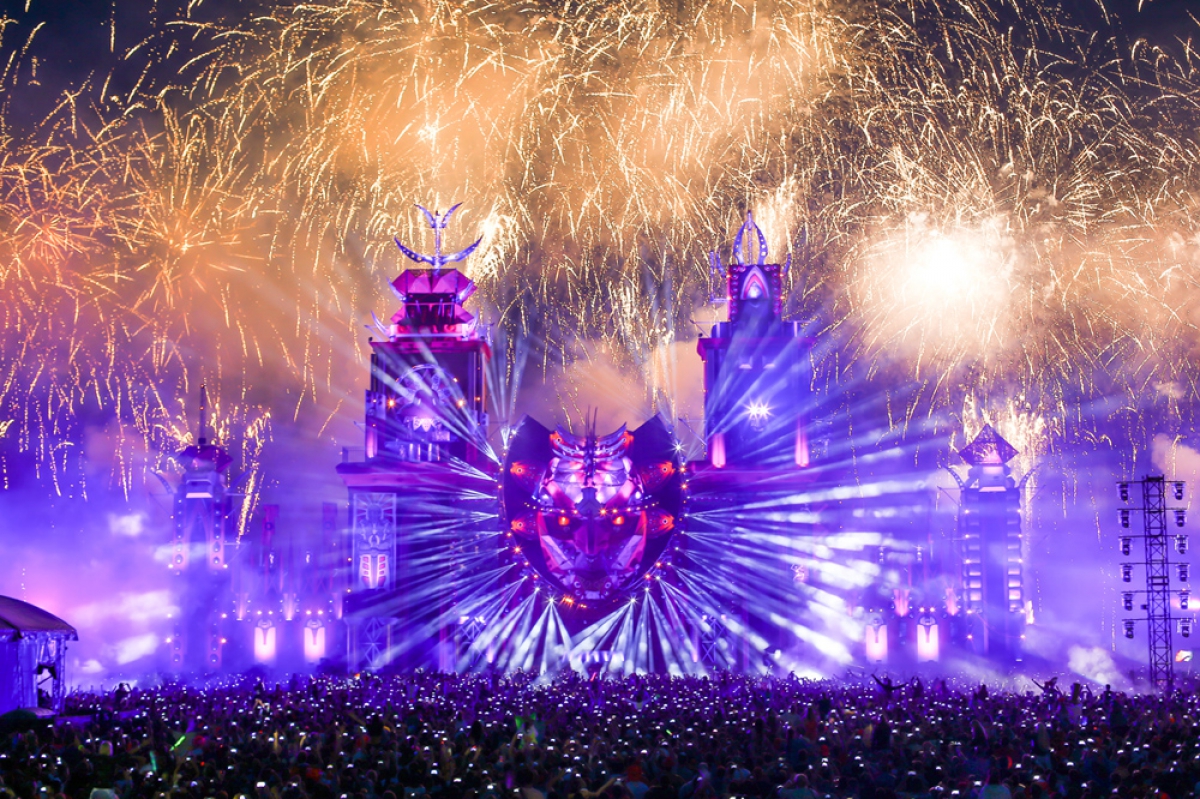 VIllan is known for interacting with the fans a lot - especially with the new wave of American Hardstyle fans coming from America called the QSA. QSA began when Villan saw a boy and a girl from America at the Q-Dance event Qapital a few years back, with a custom American Q-Dance flag. They started talking, and he recognized them once again at the following edition of Tomorrowworld, where they talked again, and they mentioned that they were now calling themselves QSA. VIllain immediately saw the potential in the term, and used it on stage later that day.
Now, QSA is a strong community of American Hardstyle followers, of which hundreds are travelling from America to experience DefQon.1 in it's natural habitat! His support of the American Hardstyle movement extends far past QSA - he is also known for supporting tracks from American producers on his monthly radioshow, Xxlerator. On the last episode, he supported tracks from American artists Markove, Mrotek, Arctus & MC Heretik, who are all up-and-comers in the American Hardstyle scene. The man has a true passion for the music, and lives the Hardstyle dream every day. Villan will be rocking the main stage all three days of the festival - if you are attending DefQon.1, without a doubt you will hear this crazy guys voice keeping the party alive the whole time.

Any artist who plays DefQon.1 develops a truly special relationship with it. Moving on to the Hardstyle sounds from down under in Australia, Audiofreq is an artist that has had numerous performances at DefQon, under several different aliases. Like many before him, he discovered DefQon.1 through the aftermovies on YouTube. He found himself visiting the festival for the first time as a performer at the Australian edition. In 2014, he opened the main stage with his colleague Geck-O.
For this edition, he has landed himself a slot on the UV stage, which will be very different from his last DefQon.1 performance. He notes, "Opening DefQon was a role I had to do with open hands. This time, I'm on the UV at primetime - full blast Saturday, with all new stuff. My set will feature exclusive cuts from my new album, including collaborations with Zatox & Outbreak. I'm going to focus on crazy mixing - it's missing at parties these days. One of my biggest inspirations is Kutski, who puts 30+ tracks in a hour long set, so this time around, I will focus on faster paced mixing, and keeping the hype up!" Make sure you stop by the UV stage on Saturday night to see this Australian madman tear up the decks, and raise the bar on the way Hardstyle is mixed!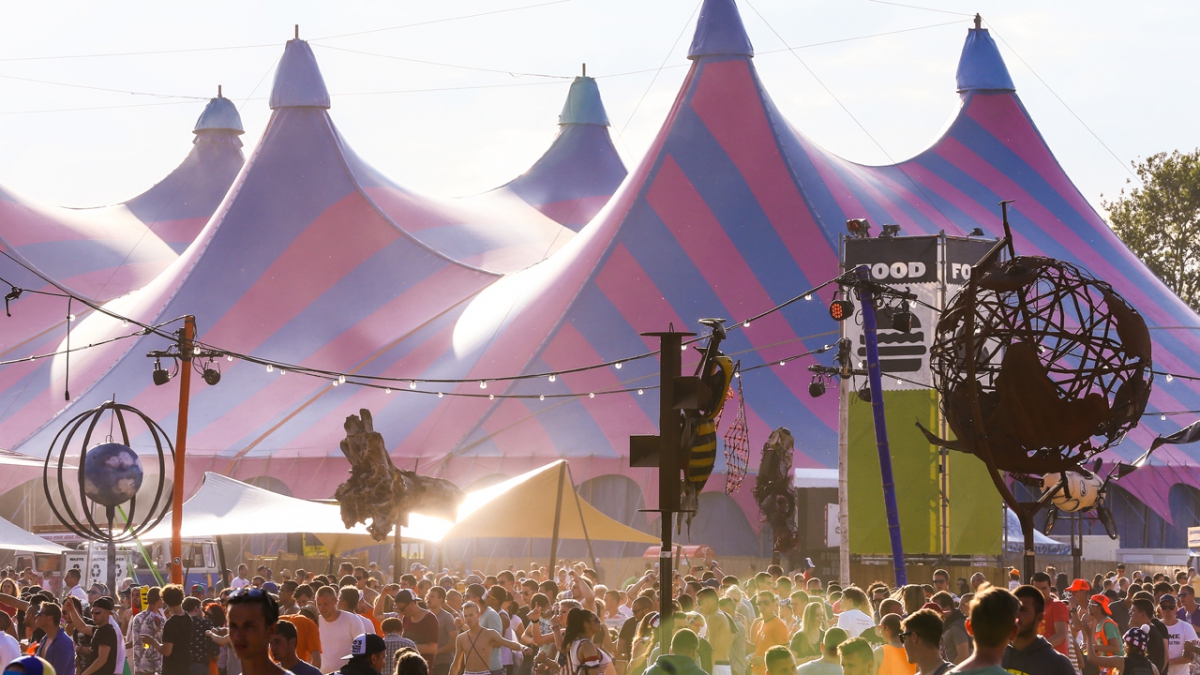 Moving towards the experimental side of DefQon.1, one of the household names on the party is Dirtcaps. Their unique combination of EDM with a little Hardstyle flavor from time to time rocked the party multiple times in the past, and they are ready to do it again this year, bigger and better! "It's our 4th time as a non - Hardstyle act to play at the biggest Hardstyle festival. There's no place like DefQon, because people love to experience new genres, and they are open to your music. Energy is important - I think that we as a Trap/EDM act are one of the examples where you can combine multiple genres, flirt with Hardstyle and get respected within Hardstyle scene."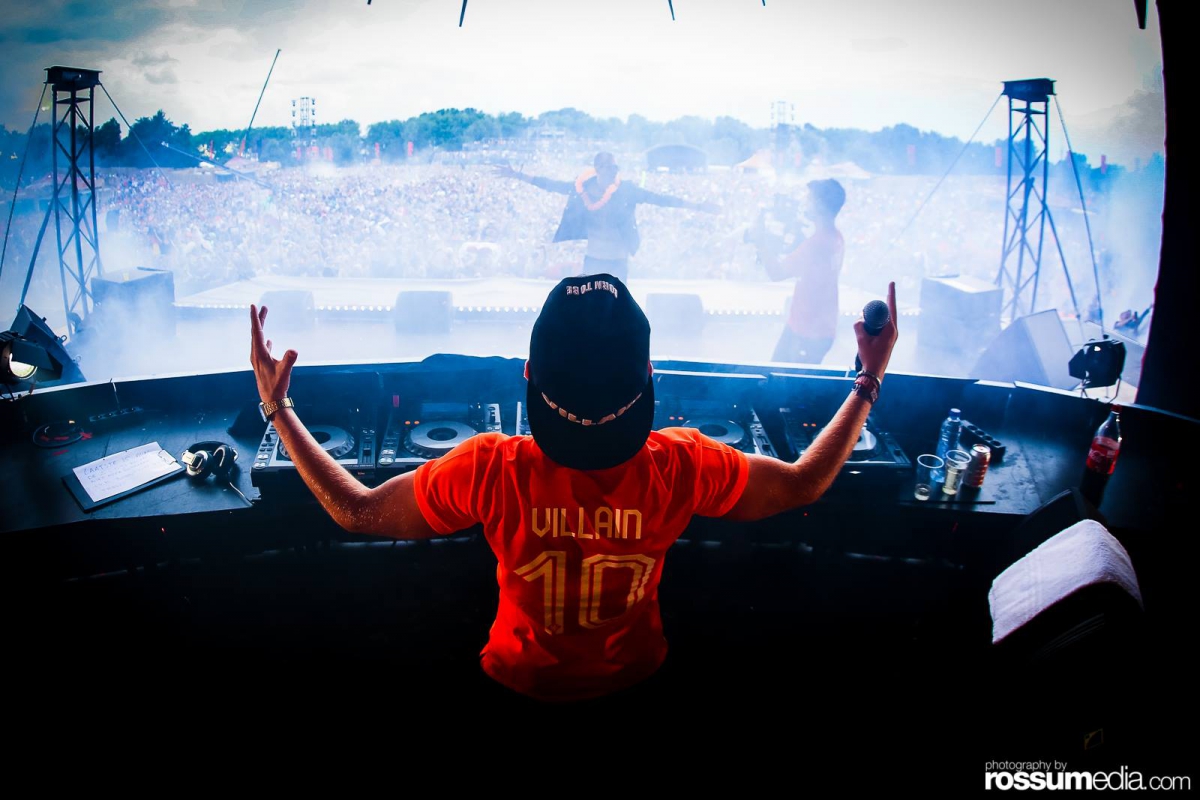 Photo by Michel Rossum

Without a doubt, DefQon.1 is the place to be for any Hardstyle fan this summer. EDM.com will be on the scene doing exclusive interviews, reviewing the party, and making sure you know all about what it's like to experience the Hardstyle mecca that is DefQon.1 firsthand. Q-Dance also just announced that the event will be streamed live on Beatport's streaming service. You can tune in at Defqon1.com/BeatportLIVE at the following hours:
Friday June 19th - 19:30 – 01:00 CEST
Saturday June 20th - 15:00 – 23:00 CEST
Sunday June 21st - 16:00 – 00:00 CEST
DefQon.1 is just around the corner - get hyped, prepare yourselves, and see you at the party!
Follow Defqon 1:
https://www.facebook.com/Defqon.1WeekendFestival
https://twitter.com/Defqon1Festival