Watch Skrillex, Diplo & DJ Snake Throw A Party With The Most Insane Visuals [VIDEO]
Skrillex, Diplo and DJ Snake took over the the Los Angeles Memorial Coliseum on Tuesday for dotParty, touting some of the most impressive visual accompaniment yet. The historic venue housed a large white dome which became a beacon of light drawing LA ravers in for an unforgettable night.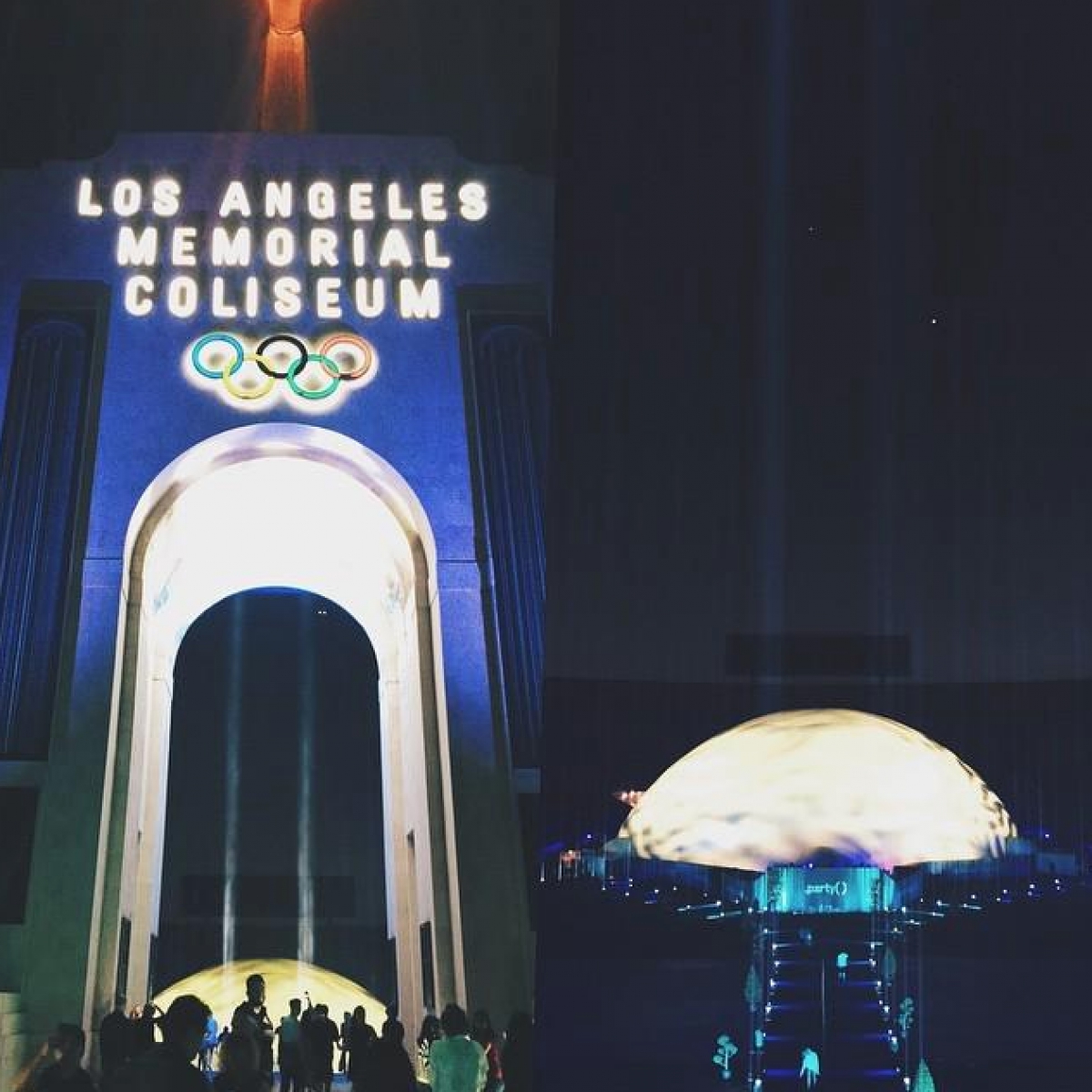 Video footage of the event shows the interior of the dome as the light show commenced, with mind bending geometric patterns projected over the surrounding walls, creating a mesmerizing visual performance to accompany the music.
Skrillex and Diplo ruled the stage, and let's just say... things got rowdy. Skrillex even hopped up on the DJ booth to dance to "Drop It Like It's Hot."